Leading conservationist appointed to Gabon's government
The appointment of Prof Lee White as Gabon's new Forestry Minister sends a powerful message of the country's commitment to protecting its unique ecosystem and wildlife, Oliver Poole reports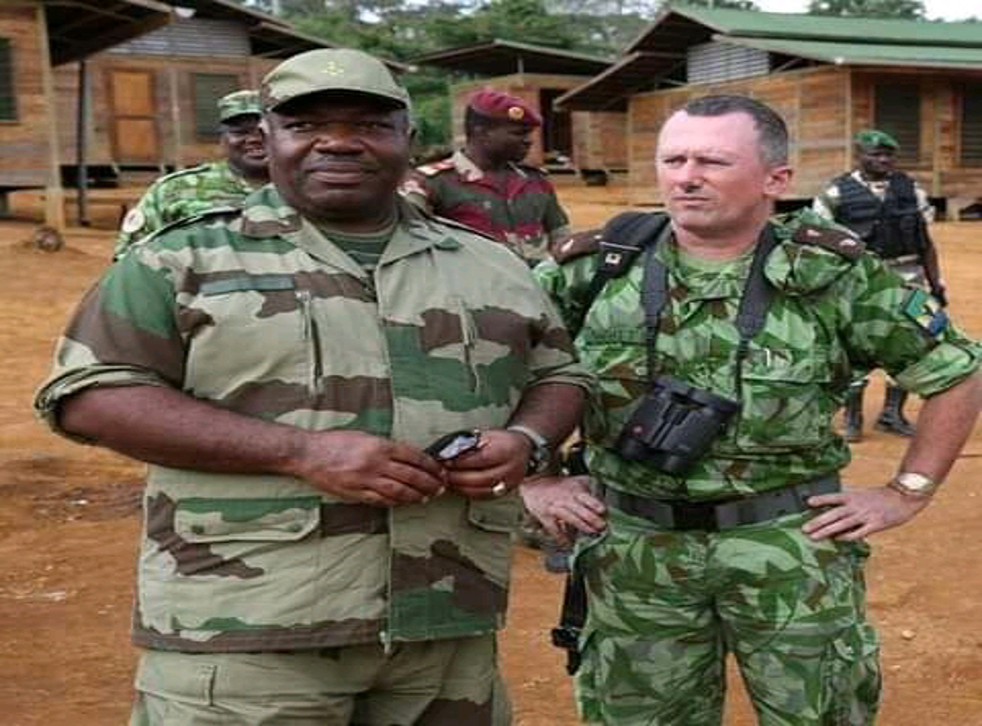 Ask someone to think of an African elephant, and what most people visualise is actually a savannah elephant. Those giants of the open plain striding across landscapes like the Serengeti.
But it is not the only elephant species in Africa. Smaller - and rarer than its better-known cousin - is the forest elephant, which has made its home weaving through the continent's rainforests
Its ivory is harder, allowing more intricate carvings, and therefore particularly prized by poachers. This has resulted in the last decade in more than two-thirds of their number being killed and it being almost wiped out in what was once its largest habitat, the forests of the Democratic Republic of Congo.
Yesterday, however, the forest elephant received some unexpected good news. It came not in the forests through which its forges its paths and forages but in the unlikely location of the capital of its last major refuge: the central African coastal state of Gabon.
For there, one of the world's most respected conservationists and a man whose life has been dedicated to preserving the landscape in which this species of elephant roam, was unexpectedly promoted to the country's cabinet to become the Minister of the Forests, of the Seas and of the Environment charged with the Climate Plan.
The conservationist who received this appointment, Prof Lee White, is an unlikely African government minister. Born in Manchester and having studied at University College London, he first came to Gabon in 1989 to conduct research for his doctorate. He ultimately never left, and has since become a Gabonese citizen and raised three children there.
From 2009 he has been director of the country's National Parks Agency (ANPN), responsible for running the country's 13 national parks. During his time in this post, he was recognised not only as a fervent defender of the environment he was responsible for but also of the communities that surrounded them.
For example, it was due to him that, while working with the global NGO Space for Giants, an electric fence was built in Lopé national park to help protect farmers' crops from roaming elephants.
His appointment yesterday comes at a particularly challenging time for Gabon's forests. The country was recently rocked by a scandal that became known as 'kevazingogate' involving the illegal trafficking of a particularly precious and valuable wood in the country.
It is why news of the country's new Forests Minister is particularly welcome, with Gabon's news site Le Libreville calling it "unquestionably good news for environmentalists and all those who fight in the country against corruption and traffics of all kind that thrive in this sector".
Gabon is the surviving green jewel in the heart of the vast Congo Afrotropical forest, with 88 per cent of its territory still covered in forest. Around half of the world's surviving 90,000 forest elephants now call it home.
In appointing Prof White to his cabinet, Gabon's President Ali Bongo Ondimba – a strong supporter of conservation – has made a bold, and brave, decision. It is one likely to prompt opposition from those who do not care for Gabon's forests and the people whose livelihoods will depend on them.
For those who do care about the future of Gabon as an ecological haven – one with huge opportunity to maximise its economic progress through harnessing its wildlife to develop its tourism sector – the appointment is an extremely welcome one, however.
And, though they may not know it, the forest elephants living amid the country's green canopies today are safer and face a more brighter future as a result.
Join our new commenting forum
Join thought-provoking conversations, follow other Independent readers and see their replies