Why we need to invest in wildlife-compatible economies
Rt Hon Helen Clark, former Prime Minister of New Zealand and former United Nations Development Programme Administrator, on why a renewed focus on investment is needed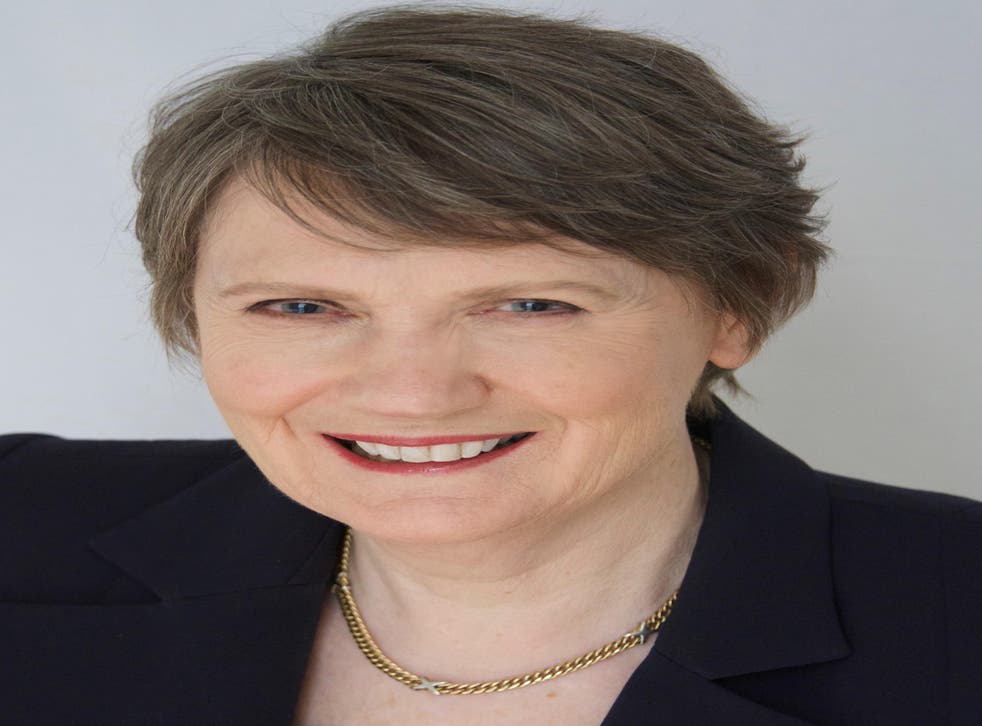 Around our world, many wildlife populations are under threat. Human beings have long plundered wildlife and their habitats, leading to the extinction of many species, with many others hanging on by a thread.
The World Wildlife Fund's 2018 "Living Planet" review sets out just how serious this problem is. It reports that since 1970, global wildlife populations have declined by 60 per cent. Habitats for wildlife populations continue to shrink. Poaching and trafficking present a major threat to certain species' survival. The net effect is not only a reduction in biodiversity, but also major losses for human development.
Wildlife-compatible economic activities can provide significant opportunities for job creation and economic growth if developed and managed effectively. A good example comes from Kaikoura in my home country, New Zealand, where sheltered waters for whales are the location of a dynamic whale watching tourism sector. It has succeeded in bringing jobs and opportunity to a once depressed area.
The natural environment is considered so important to the global community that three of the seventeen United Nations' Sustainable Development Goals (SDGs) focus entirely on it. They address life on land and in the marine environment, along with climate change. Public financing into wildlife conservation over the years has been consistent, through valuable efforts of national governments, and through multilateral institutions such as the Global Environment Facility (GEF) and its partner agencies.
The GEF Global Wildlife Programme is a good example of that. But these efforts have not been enough to turn the tide. A team led by the conservation charity Panthera recently reported that 90 per cent of the protected area system in Africa is vastly underfunded, typically relying on budgets of twenty per cent or less of the actual operational needs. The resultant shortfall amounts to several billion dollars a year.
To make a major difference for wildlife conservation, public funds need to be used to leverage private investment and philanthropic contributions at scale. We can make the case that wildlife is worth much more alive than it is dead. The photographic tourism potential of a single live elephant, for example, is around USD $23,000 a year. With their long lives, each elephant can generate $1.6 million USD of revenue over its lifetime. We must share knowledge of this economic potential, and ensure that the benefits of it are also realised for local communities who are well placed to protect wildlife from others who would harm them.
A renewed focus on investment into wildlife-compatible economies is needed worldwide. Fortunately, there are new initiatives where wildlife conservationists are teaming up with private financiers, corporations, and governments to finance viable wildlife-based investments. In Uganda, President Museveni has brought together such a configuration of players, working on boosting tourism in the country's protected area system.
While I was Administrator of the United Nations Development Programme (UNDP), we were investing in Uganda's early efforts there. Now they have developed further with the support of partners including Space for Giants with the Giants Club, the African Wildlife Foundation, and a host of tourism companies. Similarly, Mozambique has sought to build on successful initiatives in Gorongosa National Park with a nationwide call for public-private investment in its conservation areas, supported by the GEF, the World Bank, and UNDP and with the critical engagement of private funders.
Many such wildlife-compatible economic models exist across the globe – forestry, fisheries, tourism, sustainable commodities, water provision, and natural infrastructure to name a few. These models deliver direct benefits through employment and economic output in wildlife-related industries. They also deliver large and diverse but currently unrecognised indirect benefits through ecosystem protection: wildlife-rich, functioning landscapes deliver the range of services upon which humanity and the planet depend - such as clean air and water, fertile soils, and a stable and regulated climate. Food and water security, energy production, and human health are all linked to stable natural environments.
In 2020, China will host COP15 for the Convention on Biodiversity, in Beijing. It is scheduled to develop a new global framework for biodiversity. This is seen as a pivotal moment for biodiversity, just as the Paris Agreement in 2015 was for climate change. Ahead of that, it will be important to build a common understanding of the role which wildlife—and wildlife habitat—compatible economic investments can play in support of conservation.
No global mechanism currently exists with the specific purpose of quantifying the true size and nature of the economic opportunity which resides in the world's remaining wildlife and of suggesting how to make such investments commercially viable and sustainable for the long term.
I propose therefore the development of a new global platform: a high-level 'Wildlife Economies Commission' which can bring together global leadership, public and private, around how to realise investment at scale in wildlife-compatible economies. The proposed Commission would not only identify and quantify the global wildlife economic opportunity but also describe the range of solutions available to governments and the private sector on how to unlock this prize, and the tangible actions needed to do so. The proposed wildlife economies commission would do three things which have not previously been attempted:
1. It would quantify the scale of the untapped global economic opportunity which wildlife presents. In a not dissimilar way, the Global Commission on the Economy and Climate (New Climate Economy) has looked at the economic opportunities of the transition to sustainability which is necessary to avert catastrophic climate change. Investment in wildlife- compatible economies as in climate-sensitive economic activities will reap significant rewards beyond the desirable ecosystem benefits.
2. The Commission would then identify and describe key ways in which governments, individuals, and the private sector could unlock the opportunities for investment in wildlife-related activities.
3. The third and critical step for the Commission would be to catalyse country-level action and implementation. It would galvanise actors around real investments, to drive the actual deployment of capital towards new, innovative, and large-scale wildlife-related deals.
If as an international community we can bring together the best of public sector governance and private sector finance and energy, we can succeed in securing wildlife habitats and populations. The meeting in Beijing in 2020 gives us a date to aim for in developing firm proposals for action based on good information, but we need a mechanism, finance, and a spirit of concerted global action at highest level possible to get us there.
Helen Clark is former Prime Minister of New Zealand and former Administrator of the United Nations Development Programme (UNDP).
Join our new commenting forum
Join thought-provoking conversations, follow other Independent readers and see their replies