The Giants Club: Tackling the threat to rhinos from organised poachers
South Africa lost more than 1,200 rhinos in 2014, killed to get their horns which can secure up to £500,000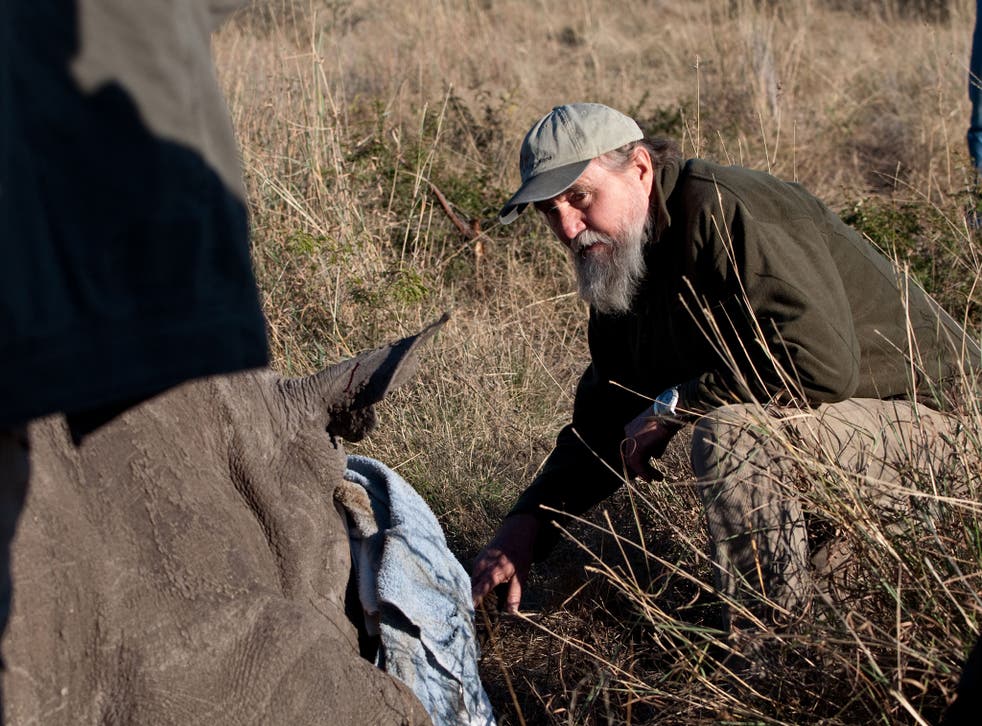 It is not only elephants that Tlhokomela and The Giants Club will work to protect in Botswana. The country has seen a six-fold increase in its population of rhino during the last decade as the security its plains offer resulted in the animals being relocated from neighbouring countries targeted by poachers.
South Africa lost more than 1,200 rhinos in 2014, killed to get their horns which can secure up to £500,000 on the black market.
But the authorities know the rate of relocation to Botswana means the threat from poachers is likely to grow. Map Ives, the country's national rhino coordinator who is also a Tlhokomela trustee, warned: "We have no doubt that the syndicates are highly organised."
The result is increased intelligence networks and high-tech anti-poaching operations. "If any threat comes here, it is very dangerous to them," Mr Ives promised.
Prince Harry witnessed Botswana's rhinos first-hand last year. He worked alongside the region's conservationists and released a video on his Instagram account of him helping a relocated animal.
"Trying to stop a three-tonne rhino with a rope and blindfold isn't easy," he wrote, before celebrating Mr Ives and his team for "doing everything they can to protect their newly reintroduced rhino population."
Join our new commenting forum
Join thought-provoking conversations, follow other Independent readers and see their replies