Give It Up for GOSH: Your New Year's resolution can help sick children
From next week the second phase of our Christmas appeal for one of the world's leading children's hospitals will be launched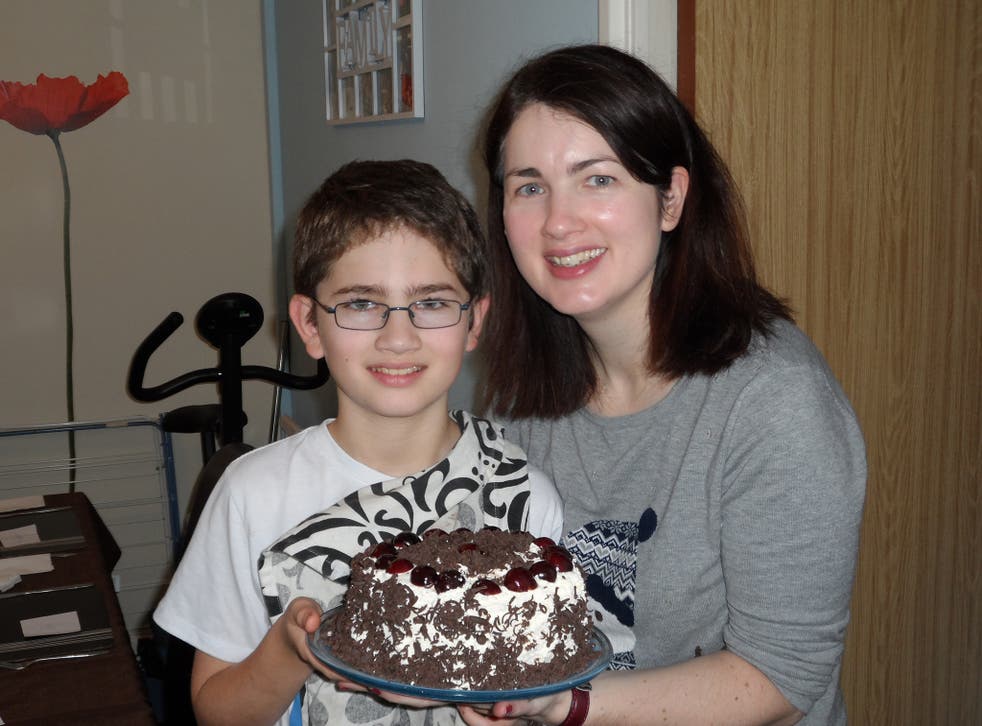 The Independent is urging you to use your New Year's resolution to help raise money for Great Ormond Street Hospital (GOSH).
From next week the second phase of our Christmas appeal for one of the world's leading children's hospitals will be launched as readers are called on to support Give It Up for GOSH.
The new campaign, with a string of high-profile celebrity endorsements and a "double your money" pledge from the Treasury, will encourage readers and their families to sponsor their loved ones to give up a luxury for January.
The month-long campaign will show solidarity with the sick children, many of whom have to follow strict diets, endure painful treatment away from home and are confined to the hospital for long periods.
Ralph Frost, six, has nephrosis. His kidneys don't work, leaving him vulnerable to swelling and infection. He has to be careful about what he eats and is only allowed 750ml of fluid daily. "It's hard for Ralph to see his friends drinking lots of fruit drinks. This Christmas we're going to give Ralph a little bit of what he fancies but we still to have to be very careful," said his mother, Amie.
While Ralph's diet is restricted, others face restrictions on what they can do, such as seven-year-old Spurs fans Rowan Pethard. He's in maintenance treatment at home for leukaemia, but this has affected the movement in his feet and he can't play football. His mother, Abby, said: "He's had to just play football video games until it gets better."
From 30 December, to support such patients, you can choose one thing to give up, perhaps alcohol, sugar or red meat, by following the link below where JustGiving will help you to create a page and encourage friends, family and colleagues to donate.
Meet the patients and doctors of GOSH

Show all 9
The campaign will boost donations to the appeal and allow GOSH to continue providing world-class care and funding cutting-edge research. It will also help fund a new 14-bed unit for children with heart failure and will help support the world-class Louis Dundas Centre for Children's Palliative Care.
Your small sacrifice and the money you raise will help this very special hospital continue to be an extraordinary place for children and their families in their hours of need.
How to take part in Give It Up for GOSH
It couldn't be easier to get involved with Give It Up for GOSH. Simply visit www.gosh.org/giveitupforgosh. Follow the simple instructions to set up your JustGiving page and share with your friends, family and colleagues so they can sponsor your month-long sacrifice. New Year's resolutions can be hard to keep so there's a "Countdown Calendar" to keep you motivated during January. And if you don't think your willpower can last the whole month, there's also a "Cheat Sheet" with tokens you can use if there's the odd chocolate or red wine mishap during the month, in return for making a donation to your own JustGiving page. You can also print out traditional paper sponsorship forms to stick on the fridge at work in the new year.
To Give to GOSH go to: http://ind.pn/1Mydxqt
To find out more about our appeal and why we're supporting GOSH go to: http://ind.pn/1MycZkr
Join our new commenting forum
Join thought-provoking conversations, follow other Independent readers and see their replies