How Roald Dahl helped to kick-start a brain revolution
When the author's son got fluid on the brain, Dahl was appalled by the shunt used to treat him - so he made a new one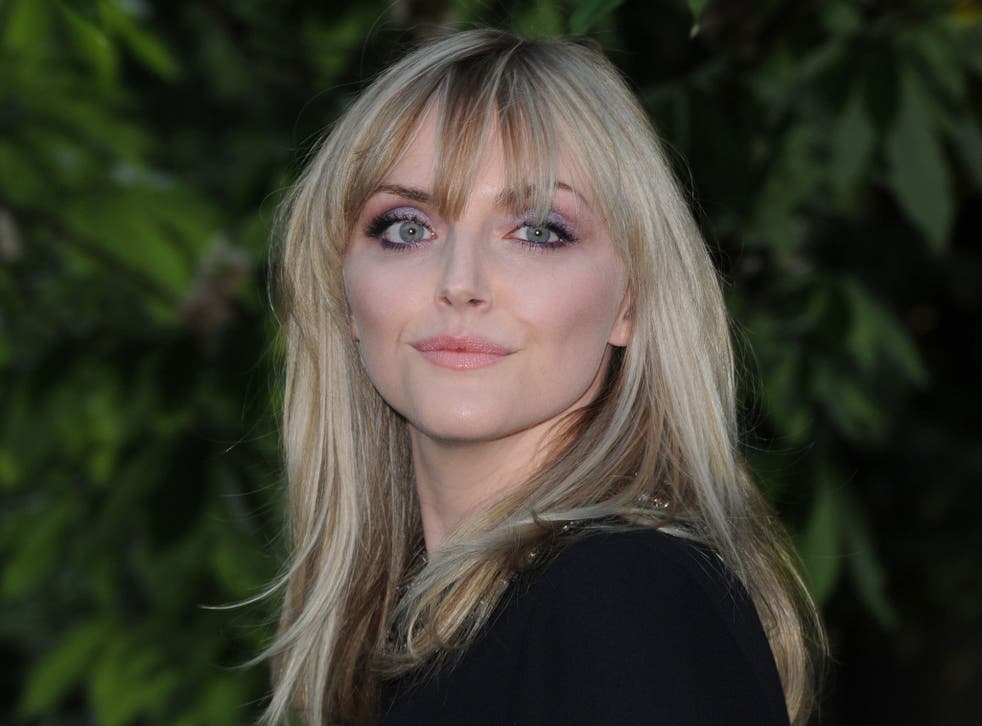 He is known all over the world as the author of Charlie and the Chocolate Factory, Matilda, The BFG and The Twits, but few of his fans will know that Roald Dahl also helped revolutionise the treatment of children suffering from water on the brain.
Dahl worked with a neurogerson at Great Ormond Street Hospital and an engineer friend to develop a new shunt – a one-way valve to drain fluid – after his son Theo was injured in a car crash in 1960 and diagnosed with hydrocephalus, also known as fluid on the brain.
The author and model Sophie Dahl has now paid tribute to her grandfather Roald Dahl's "awe-inspiring" connection to GOSH and urged people to donate to The Independent's Give to Gosh appeal, which will continue help support research at the hospital.
She said: "With all of our help Great Ormond Street Hospital can continue to push the boundaries of what's possible. I'm so proud that my grandfather is a part of the hospital's extraordinary history. By donating to the Give to GOSH appeal you can make a real difference to the lives of sick children and maybe support another inventor."
Dahl's shunt was used on 3,000 children worldwide in the 1960s before it was superseded by more advanced devices.
Martin Tisdall, consultant paediatric neurosurgeon at GOSH, who is currently taking part in a trial to compare modern shunts, said the invention helped stimulate huge developments in medical technology. "It was a kickstarter and got people looking at the problem," he said. "In this case, a parent started that process. It couldn't happen today".
Fluid in the skull can put lethal pressure on the brain. The most common form of treatment at the time involved inserting a valve attached to a tube, known as a shunt, to drain fluid from the skull.
But the type of shunt used on Theo Dahl, who was hit by a car while his nanny was taking him for a walk in New York, blocked regularly, causing headaches, nausea, pain and in the case of Theo, temporary blindness.
When the family returned to the UK Theo had to undergo many operations to replace the shunt. Roald Dahl worked with his friend Stanley Wade, a hydraulic engineer who he flew model aeroplanes with, and GOSH neurosurgeon Kenneth Till, the first full-time paediatric neurosurgeon in the UK, to come up with a better device.
In 1962 they created a new shunt that did not block so easily, was easy to sterilise and was robust. The team made no profit from the new device and essentially gifted it to the NHS. However, by the time the shunt was available to surgeons at GOSH, Theo had grown out of his hydrocephalus and did not need his father's invention.
Sophie Dahl said: "My grandfather liked to know what made people and things tick. He had a curious nature. It is no surprise that he collaborated on such an innovative invention.
"The previous shunt was clumsy at best. I can picture my grandfather now, thinking: 'There must be a better way than this'. I imagine the eureka moment when he, Stanley Wade and Kenneth Till realised there was."
She added: "I find the story incredibly moving. An engineer, writer and neurosurgeon, each used their specific skills to create a device that would improve life for children with neurological problems. It's an awe-inspiring, magical thing."
Today, experts at Great Ormond Street hospital carry out around 350 operations a year on patients with hydrocephalus and around 100 of these are to insert new shunts.
Surgeons place the shunt into the ventricles of the brain to help the absorption of fluid. The fluid is then drained to peritoneal cavity in the abdomen, or elsewhere in the body, through a valve where it can be absorbed. The valve controls the flow of fluid and prevents it going in the wrong direction.
Mr Tisdall said: "Before the development of the Dahl-Wade-Till valve no-one was working on shunt valve development. Doctors had a poorly functioning valve at their disposal, which was very simply designed but in many ways was not the best option. Nobody was looking at that and saying it needed to be improved.
"From my reading of the history you had a valve that was very poor and patients did quite badly, but no-one was actually saying we could do better. The original valve was just a tube with slits in and it was going to be prone to blockage. What's wonderful about the Dahl story is that it kick-started this huge development which has led to shunt valves being far more successful."
To Give to GOSH go to: http://ind.pn/1Mydxqt
To find out more about our appeal and why we're supporting GOSH go to: http://ind.pn/1MycZkr
Join our new commenting forum
Join thought-provoking conversations, follow other Independent readers and see their replies