A very special Christmas Day for Jake, Elliott and the other children of Great Ormond Street Hospital
Despite the best efforts of doctors and nurses, around 200 seriously ill children spent Christmas Day at the hospital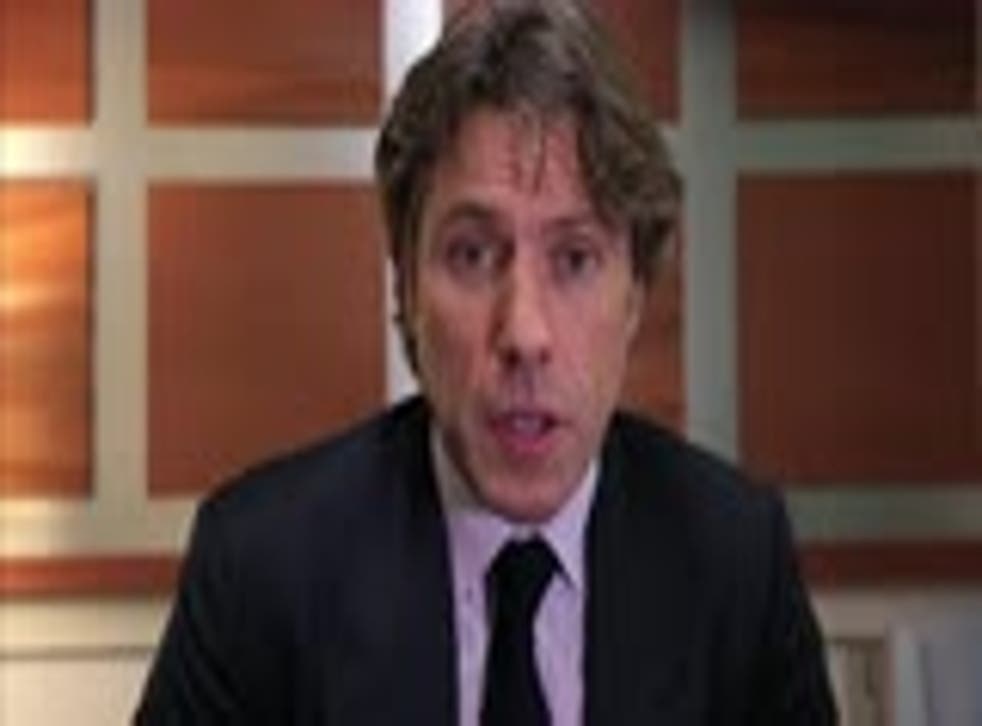 Jake Morgan woke up in pain on Christmas morning. Only weeks ago surgeons at Great Ormond Street Hospital (GOSH) carried out a kidney transplant on the four-year-old. The operation was a success but Jake is still in pain, or "wobbly", as he calls it.
He wasn't well enough to go home for Christmas and instead of being at his home in north London, he was in his bed on Eagle Ward. "Christmas morning was heartbreaking. I woke up to Jake calling out 'mummy, mummy, mummy' and I tried to distract him from the pain with presents," said his mother, Samantha, who along with her husband has maintained a vigil by her son's bedside for weeks, staying near the hospital in a GOSH charity-funded transplant flat.
"Father Christmas came last night and we are making the most of it," she added. "We put the tree up in the flat during his transplant operation as we had to try and do something positive for him in that time."
Great Ormond Street Hospital Christmas Party

Show all 14
Despite the best efforts of the doctors and nurses at GOSH to get children home, around 200 seriously ill children spent Christmas Day at the hospital. Those like Jake who remain are the most seriously ill and in need of round-the-clock care, though Jake's parents hoped to be able to take him to their temporary flat for a few hours of "normality" and the chance to "sit on the floor with his presents, not just on a bed in a hospital room".
For the dozen or so staff of Eagle Ward, and the rest of the hospital's team, Christmas Day in clinical terms is "business as usual", explained renal registrar Miranda Lutkin, who was typing up medical notes with an elf hat on and fairy lights around her waist. "There are some very sick children on this ward and sadly they can't be home but we try and sparkle a little Christmas frosting to make it a relatively cheerful day despite the circumstances," she said.
Dr Lutkin is working alongside staff nurse Louise Kippling, who is on her first Christmas shift at GOSH after joining the hospital 18 months ago. She said: "It's weird and it can be an emotional day, but we can go home at the end of our shifts – the families here can't. It's tough on them, so we try and get as many patients home as we can, even if it's only for a few hours."
For the patients who remain, Christmas Day means nurses dressed in reindeer hats, visits from entertainers, doctors wrapped in sparkly lights and a visit from a team of off-duty surgical staff who tour the wards in fancy dress giving out presents. It's still a world of mixed emotions for parents though.
"Being here on Christmas Day is a real mixture of emotions. In one way, it's absolutely fantastic as Jake has a new kidney, the staff are wonderful and we are now on a path to the new year and a new start for him," Samantha added.
"But it's also absolutely horrendous. As I was coming back in on Christmas Eve I was watching everybody else leaving the hospital with their suitcases and each time I went out to do my Christmas shopping there were fewer people in the hospital. Then I came in and cried."
Give to GOSH 12 Days of Christmas - John Bishop.mp4
Jake is recovering well and his bed is covered in toys, but according to his parents his recovery is "going slowly" as he took a "battering" during surgery, but they were delighted earlier this week when he was able to get up and starting walking around the ward.
Downstairs on Bear Ward, the cardiac ward where children with failing hearts are treated, patient Elliott Livingstone is also in hospital for Christmas. The two-year-old is kept alive by an artificial Berlin heart and has been waiting nearly 10 months for a donor heart to become available. His father, Adrian, said: "He's got a bit of a cold but as soon as he woke up he saw his giant teddy bear and sprang to life. He loves it and hasn't even touched most of the rest of his presents. He role-plays quite a lot when the doctors come round to do his observations and he likes to do it on his toys. Now he's got a toy twice the size of him."
All the children at the hospital received a stocking from Father Christmas, while all visiting siblings get treats and gifts to make sure they don't feel left out. "The effort the hospital goes to to make Christmas Day as normal as possible is amazing. It's been a great day so far," added Adrian.
The Independent's Give to GOSH appeal has been following Elliott's progress, along with that of Jake, since November and will continue to do so into the new year. The campaign will help continue to support GOSH's cutting-edge paediatric research and treatment. It will also help support the Louis Dundas Centre for Children's Palliative Care, GOSH's world-class centre dedicated to research, teaching and care for children with life-limiting illnesses.
Back in Bear Ward the stockings are part of a huge effort behind the scenes which saw 30,000 messages from hospital supporters hung around the hospital and an army of 1,200 volunteers step forward over Christmas. Christmas dinner was on a epic scale with 1,000 meals served, using 75 kilos of brussel sprouts, 110 kilos of carrots, 500 kilos of potatoes and 1,000 kilos of turkey.
For parents like Adrian and his wife Candace, who spend months at a time at GOSH, Christmas is a milestone. They have been near-constant residents of Bear Ward since Elliott had his artificial heart fitted in January.
Adrian said: "Christmas here teaches you that it's not about where you are but who you are with. When first admitted we saw Elliott's birthday as a milestone but that passed in October, now we have no other milestone to plan against, so we are hoping this time next year we will be in a better position."
Join our new commenting forum
Join thought-provoking conversations, follow other Independent readers and see their replies