General Sir Mike Jackson: We have a duty to help - and we need your donations now
Some soldiers find work initially, but then begin to struggle as they lack the structured existence they're used to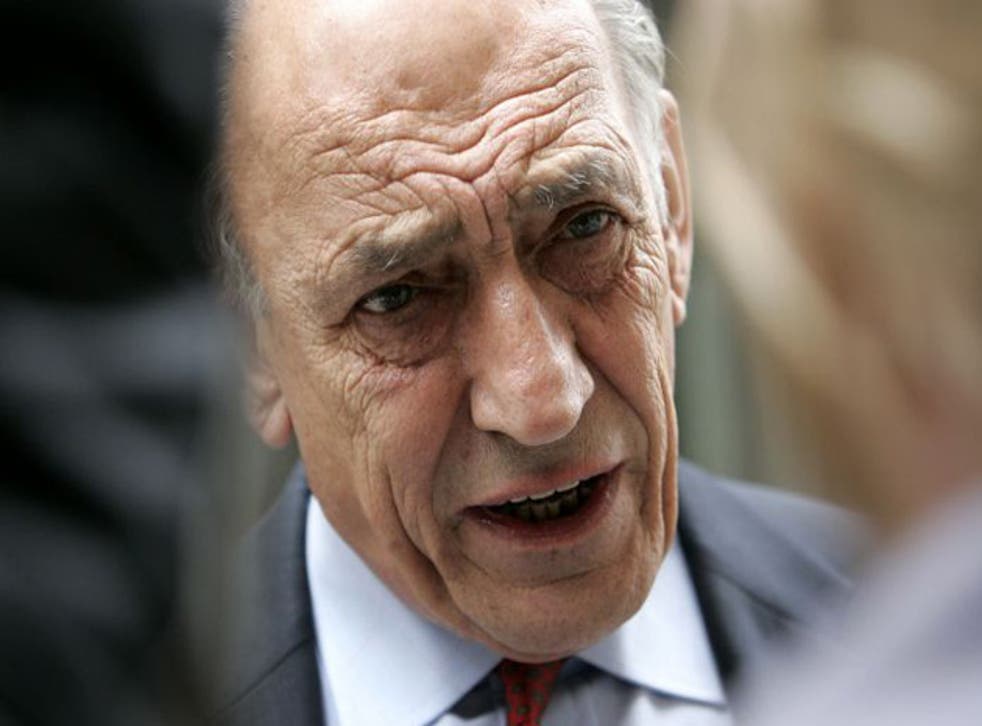 Collectively, we have a strong sense of duty and responsibility for our veterans. Support for our forces, in particular for those who have lost their lives or have been injured in conflict, rightly remains considerable. As many as one in ten people have spent time in our Armed Forces and some of them will require particular help as a result of their military service.
The Homeless Veterans Campaign is a joint venture by the Evening Standard, The Independent, the i, London Live, i100, ABF The Soldiers' Charity and Veterans Aid. As President of The Soldiers' Charity, I know that we are committed to working collaboratively to bring both traditional and innovative solutions to the care of our veterans.
I have been associated with ABF The Soldiers' Charity for many years, particularly during my time as Chief of the General Staff. It's been my privilege to be its President since 2012. During that time, I've seen how the Charity takes great care to look after those who are in need, as well as working to identify emerging issues in the welfare space. As the National Charity of the British Army, it is responsible for a vast range of those needing help; from injured soldiers, right through to our most elderly veterans. This breadth of work could be overwhelming, but the Charity, through great commitment and dedication, stewards the money carefully and competently, to more than 5,000 individuals each year and many more thousands through its work with other organisations.
This campaign sets out to tackle the issue of veterans facing homelessness from every level. It not only seeks to raise vital funds for veterans, it also aims to bring Army commanders, politicians and the public together to join the debate and to tackle the issues together. It's an ambitious aim, but if we can draw together strands like the Armed Forces Covenant, support from national and local government, and charitable help with this campaign, we will have done much more than just raise money.
If we take any group of 1,000 veterans, they are likely to have at least 5,000 years' service between them. The Army has of course been a huge part of my life, and has afforded me opportunities, training and a real sense of purpose. This is of course true for most soldiers, and the camaraderie and adventure are often the attraction. Having said all that, it can be difficult, dark and dangerous. You are away from home, your family, your home comforts. The sacrifices are great, and can be an especial burden on those families left behind.
In pictures: Homeless Veterans appeal

Show all 31
On leaving the Forces many use the skills they have learned; resourcefulness and resilience, to successfully move on to a civilian life. But some find that transition very difficult indeed. Leaving your home, your friends, your job, sometimes moving to a different part of the country, can be too much for some – and that is both a tragedy for the individual and a loss to the country at large that should be able to exploit the investment made in these highly-trained individuals.
There are things we can and must do. Charities must work with government and local authorities, and with each other, to build a support network which both aims to prevent veterans becoming homeless, and to step in if they do. The typical narrative of a veteran sleeping on the streets is thankfully unusual. More common is a veteran moving from friend to friend, sleeping on the sofa, or staying with family short-term. There is no stability, and much-reduced chances of finding stable employment. We must not forget that these issues can surface some time after soldiers leave the Army. Some find work initially, but then begin to struggle as they lack the structured existence they're used to. We can continue to work with those still serving to educate, provide life skills, and preparing them for life beyond soldiering, even from being raw recruits. There continues to be a place for charities to work with the Army in this regard.
Donating to this campaign means that you're joining in collectively recognising the need to help our veterans. We have a duty to do so.
Join our new commenting forum
Join thought-provoking conversations, follow other Independent readers and see their replies