Letter from the Editor: We owe a debt to those who risk their lives in war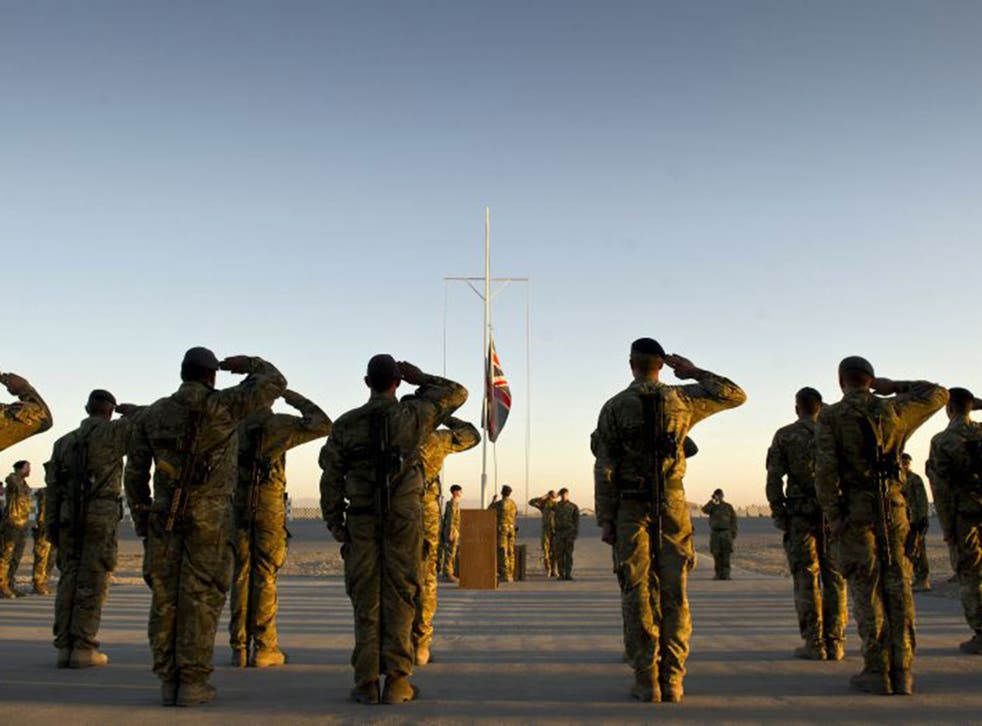 For the past couple of weeks I have written about this newspaper's response to the centenary of the Great War. Your response to the publication of A History of the Great War in 100 Moments, a daily series that we have now made available in book form, has been extraordinary: so much so, in fact, that we may have to print more copies for you. (Luckily this isn't a problem when it comes to the ebook.)
The moral foundation of that acclaimed series is the feeling that the sacrifices and bravery of our servicemen and women must be honoured. We owe a duty to those who serve, even if the cause is unpopular or ill-considered. That feeling is also the moral foundation of this newspaper's Christmas Appeal for 2014, which we are running together with our sister papers, The Independent on Sunday, i, and the London Evening Standard.
Our last two Christmas Appeals have been the most successful in our history – thanks to you. Two years ago we raised over £300,000 for the child soldiers of Central African Republic, supporting the work of Unicef there. Last year we decided to help a smaller charity, in an area close to this paper's heart: conservation. Your remarkable generosity allowed us to raise over £500,000 for Space for Giants, whose fight against poachers could save Africa's elephants from extinction. Though on current trends these animals could be gone within a decade, Dr Max Graham, the founder and CEO of Space for Giants, says the money raised could prove decisive in changing that.
This year, we wanted both to be closer to home, and to tap into the spirit of remembrance that has galvanised Britain. Of course we must never forget what we owe to those who lost their lives fighting for Britain in the 20th century. But we also owe an immense debt to those who served in recent wars – even when, as with this newspaper's view on Iraq, they were wars we feel Britain should never have entered.
Sadly, many of them fail to find peace on returning to civilian life; some, to our shame, fall into destitution. Helping them is not always easy. But it's vital. We've chosen two charities: ABF The Soldiers' Charity (ABF stands for Army Benevolent Fund), and Veterans Aid. They do an extraordinary range of work to help former servicemen and women rebuild their lives – and to stop those lives unravelling in the first place.
We believe they deserve our support. That is why, though we never take your kindness for granted, we are going to tell the stories of Britain's homeless veterans, and ask for your support in helping them.
Thank you.
Join our new commenting forum
Join thought-provoking conversations, follow other Independent readers and see their replies