The human rights crisis in Honduras
Journalists are amongst those being killed for speaking out in the country with the highest murder rate in the world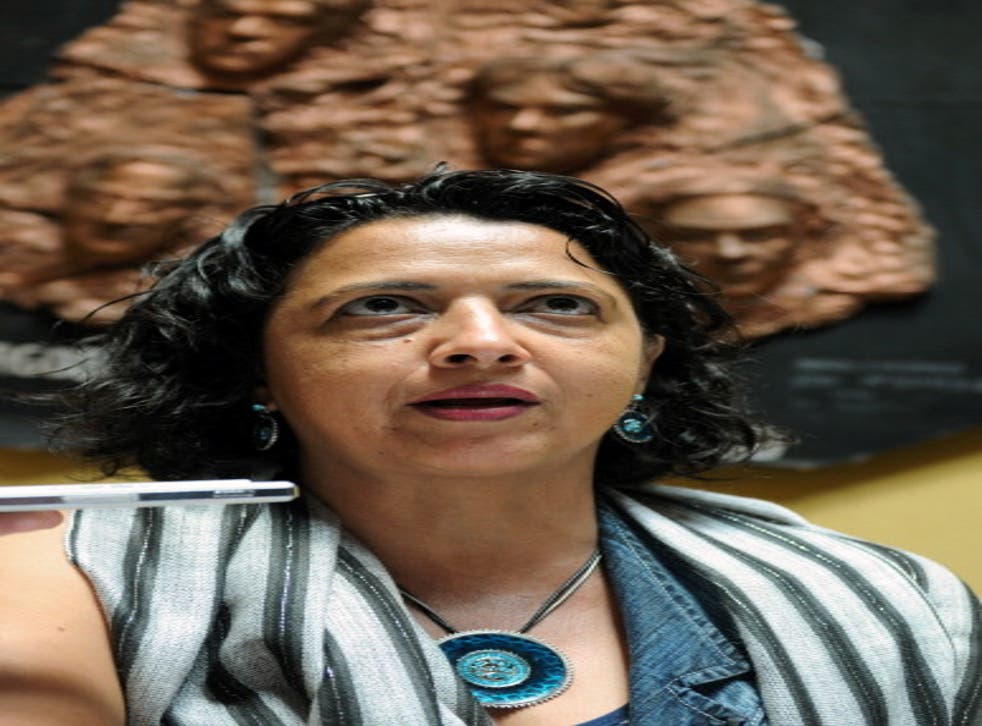 Journalists, gay-rights activists, student protesters, indigenous campaigners and farmers on disputed territories all have something in common in Honduras: speaking out about their work puts them in extreme danger.
"Impunity, threats, attacks, harassment and criminal defamation charges are all risks faced by those who try to work in sensitive areas, exposing corruption, militarisation, human-rights abuse and narco-trafficking," says Dina Meza, an investigative reporter in the country, who has also seen a rise in threats made against her this year.
Meza, a renowned reporter started her own news site in April, Pasos de Animal Grande (Steps of a Big Animal), which seeks to give a platform to the issues often overlooked by mainstream media. Many stories go unreported in Honduras and self-censorship is rife. The country's murder rate was the highest in the world, discounting war zones, in 2014. It looks set to take the title again this year, or be a close second to El Salvador. Last week a footballer for the Honduras national squad, Arnold Peralta, was gunned down in a shopping centre, and although this high-profile case is currently being investigated, the vast majority aren't.
Meza says she has personally tallied 36 security incidents against her between January and October this year. On the eve of her visit to London earlier this month – where she met with UK human-rights campaigners and briefly met with Labour leader Jeremy Corbyn – she says she was being followed by a black-windowed vehicle. She has also received multiple death threats, and her children have also been followed and photographed. Once, just minutes after posting a story on Facebook about the murder of a political activist, she received an anonymous phone call warning her "not to mess around". Her colleague, a young journalist Cesario Padilla, has had armed men turn up to his house.
Meza is extremely worried about young people having their free expression curbed. "The next generation is now taking the reins to direct the future of our nation's journalism. They urgently need support," she wrote in an article for Index on Censorship magazine.
Four students were killed earlier this year in protests about a lack of education funding and proposals for the school day to end at 7pm – a dangerous hour for young people to be on the streets. One protester, Soad Ham, a 13-year-old student leader of the Central Institute of Tegucigalpa, was found tortured, her dead body hidden inside a plastic bag. In November, hundreds of students from the National University clashed with riot police in the capital, Tegucigalpa, in a demonstration against government corruption.
"When student leaders are identified, they are filmed and threatened to try to weaken the movement," says Meza. "There are armed guards on campus and the university's own publications denounce the protests. [The authorities] are so closed to dialogue, the situation is likely to explode."
"It's not just journalists and social communicators who are being targeted, but also anyone working in a minority field," she adds. Murders this year include journalist and LGBT defender Juan Carlos Cruz Andara, who was stabbed multiple times in June.
and indigenous rights campaigner Luís de los Reyes Marcia, who had his throat slit in April.
Other human-rights protesters and reporters under threat in Honduras include Julio Ernesto Alvarado, a television presenter who has, in an unprecedented step, been barred from practicing journalism as part of a criminal defamation conviction. Feminist activist Gladys Lanza has also been convicted of defamation after defending a woman who accused a Honduran government official of sexual harassment.
"These cases set a dark precedent, adding to a climate of self-censorship. The justice system does not work. Honduras is not keeping its international commitments. We are in a deep crisis for human rights," says Meza.
This is echoed by Peace Brigades International, which has been accompanying Meza on the ground for added protection. In its recent report on the country, the organisation wrote: "Weak institutions, corruption and lack of judicial independence have led to a situation of extreme vulnerability for individuals, communities and organisations that defend human rights."
Despite years of intimidation against Meza and international support, including a prize from Oxfam Novib/PEN International and a past nomination for an Index on Censorship Freedom of Expression Award, no progress has been made in investigating her case and she still hasn't been allowed access to her official records, despite numerous requests.
Honduras began 2015 with 100 murders in its first 10 days. Unless serious action is taken, nationally and internationally, 2016 is looking similarly bleak.
Vicky Baker is the deputy editor of Index on Censorship magazine. The latest issue, themed on taboos around the world, is out now http://www.indexoncensorship.org/magazine
Join our new commenting forum
Join thought-provoking conversations, follow other Independent readers and see their replies