As Chief Economist for the Bank of England - I know volunteering is good for the UK economy
An army of UK volunteers are adding huge value to the country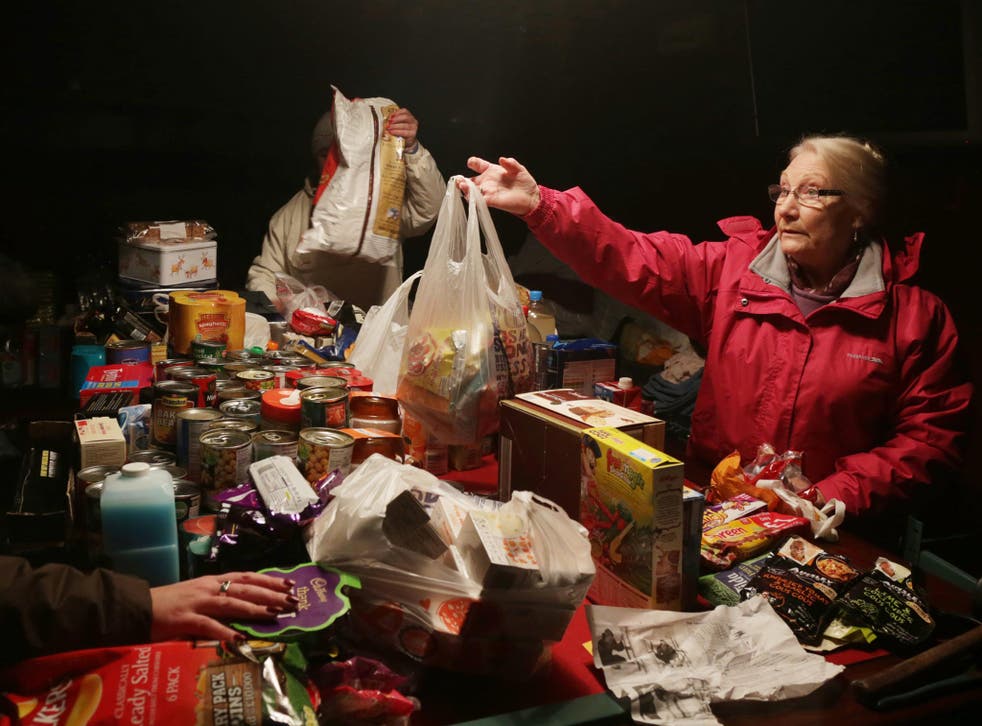 As I discussed in my recent BBC Radio 4 programme, Volunteer Nation, in the UK an estimated 15 million people volunteer on a regular basis. That number reaches as many as 30 million people when you include people who give their time and effort in more sporadic ways over the course of a year. There is a veritable army of altruists.
The volunteer army are estimated to offer 4.4 billion hours of work per year. This is equivalent to almost 10 per cent of the paid hours worked in the UK. Adding in informal volunteering might double those numbers – equivalent to the number of people employed in manufacturing across the whole of the country.
Globally, the picture is much the same. The number of volunteers worldwide is fast approaching the one billion person mark. By headcount, this would make volunteering as important as any sector on the planet.
Counting volunteer heads is easier than measuring the economic value of the goods and services these heads produce. Once you take account of both formal and informal volunteering, the ONS has estimated that the economic value of volunteering could equal around £50bn per year.
That is around 3.5 per cent of annual UK GDP, or roughly the size of the education budget.
If that were the sum of the value volunteering creates, it would be a tidy sum. But recent research indicates that volunteering also delivers significant private benefits to volunteers themselves, by enhancing well-being, health and skills and employability. And when translating these well-being metrics into monetary equivalent values, the average person would need compensation of around £2,400 per year to forgo the opportunity to volunteer. For the average person, with a median annual salary of just over £20,000, that is a huge sum.
So whether viewed from an economic, private or social perspective, volunteering is big business. Its annual economic value-added runs well into three-figure billions – roughly the yearly cost of running the NHS. And its social value could well be multiples of that.
Yet, despite this, the value of volunteering is rarely considered. That lack of awareness of the wider benefits – among the public, companies, politicians, charities and indeed volunteers themselves – comes at a potential cost. National Citizen Service (NCS) is an exception to this rule. Having been introduced in 2011, NCS recently passed the milestone of 200,000 16- and 17-year-olds having taken part in its adventure activities and social action projects.
Today, they have published their second independent evaluation of their contribution, by Ipsos Mori. The report finds that three-quarters of those who have taken part in NCS feel more confident about getting a job. Over nine out of 10 feel that NCS has helped them develop useful skills for the future. And those benefits appear to endure, consistent with the NCS programme helping instil lifelong skills and habits.
One of these habits is volunteering itself. The evaluation suggests NCS, as well as being enjoyable, increases the chances of participants subsequently volunteering. NCS graduates consistently spend more time than a control group of their fellow teens – around 6 hours per month – helping out in their local area.
Meanwhile, the benefits to participants' skills – social as much as intellectual – appear to be translating into improved employability. The evaluation estimates that the return on investment for society is £2.65 for every £1 spent on the programme. Indeed, the total return could easily be much larger – roughly double – once wider benefits to the individual are taken into account.
Economic statistics will never tell the whole story about the benefits – for individuals, for societies – of voluntary activities, such as NCS. But even they tell a story of remarkable, and often too little recognised, success.
The author is the Chief Economist at the Bank of England
Join our new commenting forum
Join thought-provoking conversations, follow other Independent readers and see their replies