It's not too late for Theresa May to change course on Brexit and support a more intelligent diplomatic strategy
If May and her ministers truly want to make Brexit a success, they should end the 'no deal is better than a bad deal' grandstanding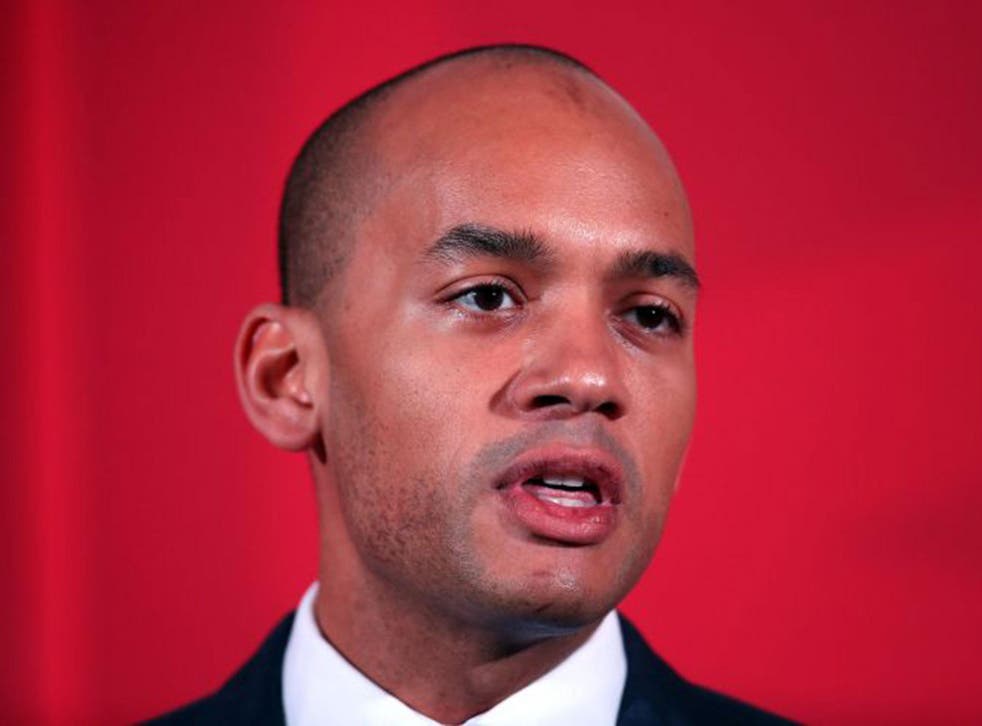 With the Article 50 Bill wending its way through Parliament, and the Government's self-imposed deadline of 31 March fast approaching, the phony war will soon be over. The battle in Brussels is about to begin, as negotiations start in earnest. In this phony war, the Government's path has seemed easy and consequence-free. But these talks will soon illuminate the weaknesses in their present strategy.
The priority must be to deliver a deal that works, in particular, for middle and lower income households. At the heart of the negotiations will be the balance between immigration and our economy. This is a complicated business in which trade-offs are inevitable. But the Government has chosen to wave the white flag and surrender our best economic option – membership of the Single Market and Customs Union – before talks have even begun. This is a political choice to sacrifice jobs on the altar of immigration control. That was the main message of Theresa May's Lancaster House speech, and of everything we have heard from the Government since.
Even at this late stage, it is not too late for the Prime Minister to chart a different course. That is the conclusion of the excellent new pamphlet released today by Policy Network and Open Britain. It makes clear that a more intelligent, subtle diplomatic strategy – based on goodwill rather than grandstanding – could win a Brexit deal for Britain that both retains our membership of the Single Market and gives us more control over the immigration system.
First, we must recognise the interests and concerns of our European partners, and demonstrate that we want a good deal for them as well as for the United Kingdom. We should start by immediately guaranteeing the rights of EU citizens living in Britain, as the cross-party Brexit Select Committee argued at the weekend. Using three million blameless people as "cards" in a negotiation – as Liam Fox described it – will do nothing but alienate our European partners. Such a strategy could also include accepting more refugees from Northern France and elsewhere; and signalling openness to the principle of "flexible solidarity" put forward by Central and Eastern European member states. This approach, combined with all the acknowledged strengths the UK brings to the table, would be a powerful incentive to the EU27 to treat us with generosity.
Single Market membership must be our greatest goal in negotiations. It allows for entirely free trade between this country and our biggest export market, without tariff or non-tariff barriers. This trade accounts for 44 per cent of all our exports, and supports three million jobs. The cost to business of tariffs, customs checks and regulatory barriers would be immense. David Davis told MPs earlier this year that the Government would seek a trade deal with Europe that delivers "the exact same benefits" as we have now. That must mean the Single Market and nothing less than the Single Market.
What experts have said about Brexit

Show all 11
In asking for EU-wide changes to freedom of movement, we should recognise that other countries too are dealing with populist, anti-immigrant forces; from Marine le Pen to Geert Wilders, from the Northern League to the AfD. Politicians across the Continent are grappling with the challenges posed by free movement. The leader of the Dutch Labour Party has called for an end to free movement as we know it. The UK would be contributing to a Europe-wide debate that is only just beginning.
A reformed, Europe-wide approach to free movement could include some of the policies agreed by the EU27 a year ago during David Cameron's renegotiation, such as an emergency brake on benefits paid to migrants. We could, as the Swiss are considering, prioritise local workers when job vacancies are advertised. One common sense policy would be to introduce sector-specific emergency brakes. Areas or places in which we are in dire need of workers – social care, for example – would have greater freedom to bring in migrant workers from Europe than sectors with lower skills shortages. Such an approach would balance the needs of British businesses and workers with the concerns of many about the impact of free movement.
We can also be much more imaginative in our domestic approach to immigration and integration, as I have argued through the All Party Parliamentary Group on Social Integration (which I chair). We must put far greater efforts into integrating local people into their communities once they are here, rather than leaving them to sink or swim. Equipping our young people for the new world of work is likewise vital. We should work through Training Councils to end the structural dependence on low-skilled workers in many sectors of our economy.
New thinking, both domestically and diplomatically, is the only thing that can avoid a destructive Brexit that makes working people worse off. If Theresa May and her ministers truly want to make Brexit a success, they should end the "no deal is better than a bad deal" grandstanding and approach the forthcoming negotiations with the EU in the spirit of cooperation, not confrontation and threat.
Chuka Ummuna is MP for Streatham and a supporter of the Open Britain group
Register for free to continue reading
Registration is a free and easy way to support our truly independent journalism
By registering, you will also enjoy limited access to Premium articles, exclusive newsletters, commenting, and virtual events with our leading journalists
Already have an account? sign in
Join our new commenting forum
Join thought-provoking conversations, follow other Independent readers and see their replies