Closing libraries is a fine way to keep the poor powerless
Reading is one of the most usefully mischievous, secretly rebellious acts that there is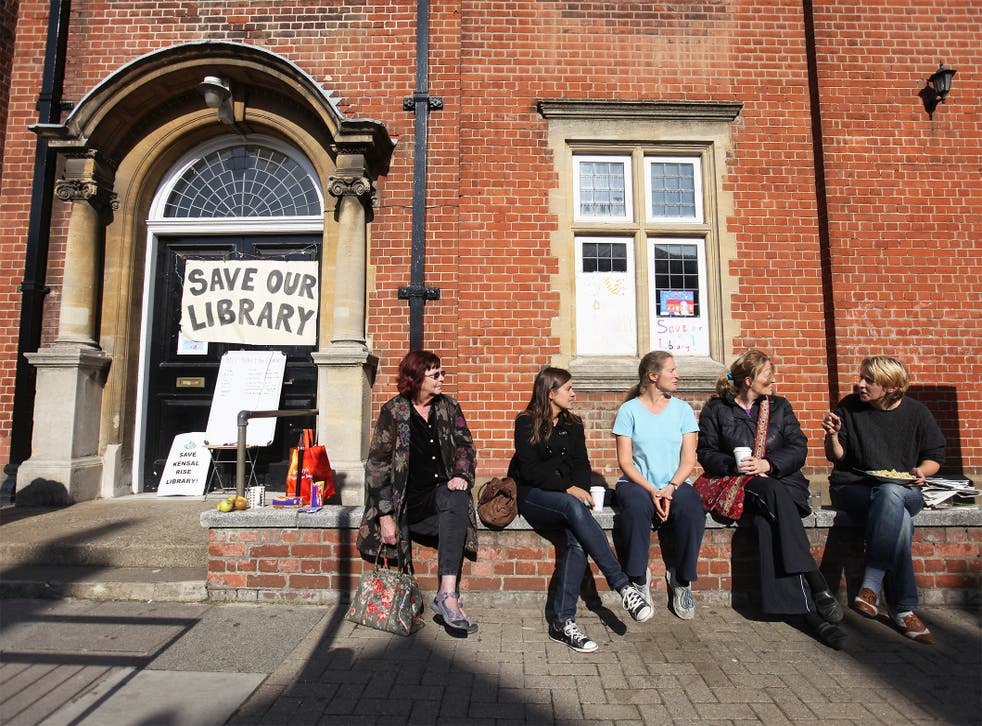 For all of this, blame libraries. They can take credit or blame for much of my existence.
Libraries across the countries are shutting down at a terrifying rate, the BBC has revealed. And those libraries that haven't yet shut appear to be getting run down with a view to doing so.
Cutting parts of the service and making them harder to access means that fewer people will end up there — and once they become neglected, the libraries can be closed down without much regret or commemoration.
"Our public library system used to be envy of the world," Ian Anstice, a librarian who runs the Public Libraries News website, told the BBC. "Now it is used as a cautionary tale that librarians use worldwide to scare their colleagues."
We, too, should be terrified. And very, very sad.
Libraries represent one of the happiest accidents of British life — that somehow, across the country and outside of view of people who would otherwise shut it down, people managed to create communities unspoilt by the requirement that everything makes money.
Public libraries, in my mind, hold in them all kinds of non-academic, mostly parochial knowledge: they are the custodians of local stories that hold within them the drama, emotion and significance of a Shakespearean history, but will never otherwise be told. Getting rid of libraries is an expression of a fact that should already have been plain: the only kinds of knowledge that really matter today are as useful and as general as possible, with little interest in minor local events or stories for their own sake.
I've never quite managed to grasp the fullness of the information collected in them — books on books on books, ripped often and clad in plastic but unbelievably free to borrow. So many radical, stupid, exciting ideas thrown into one place and for free seemed something that should never really have existed. And soon, it seems it is going to stop existing.
Reading is one of the most usefully mischievous, secretly rebellious acts that there is. Libraries are often said to be fusty and staid — it might be true of the buildings, but it's not true of the books that await teenagers there.
UK news in pictures

Show all 50
And that's why getting rid of libraries will have a terrifying knock-on effect for everyone growing up without them. Libraries represent one of the only kinds of escape that many people can find.
There's the romantic, over-done form of escapism that can be found within books, yes. But just as important is the real, concrete escape that books give: you can wave those pages and the words on them at everyone from teachers to politicians, and start asking questions.
That's a truly powerful thing for people who can't afford a Kindle or who don't a have quiet space at home, or people who simply believe in sharing things in common. It's something of a privilege to complain about libraries — which are only falling victim to the same disease that is killing more immediately important things like social care — but they are important because they give the people who are the victims of those cuts the means and the confidence to complain about them.
They're dangerous, books, and perhaps more dangerous are the librarians that dare to give books out to children too poor and uncultured to know not to take them seriously. Libraries make people powerful — people who shouldn't be powerful — and we'll be weaker in untold ways without them.
Join our new commenting forum
Join thought-provoking conversations, follow other Independent readers and see their replies