Dom Joly: How I became a high-flying assassin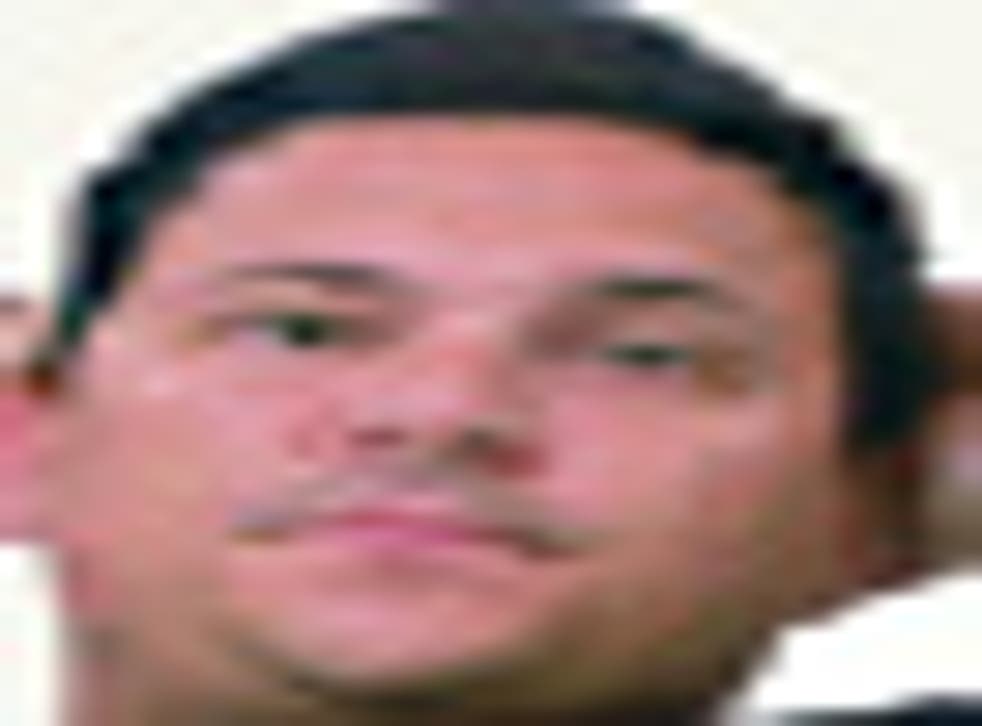 To the Maldives for a week's scuba diving with Stacey. I love starting a column with the words "To somewhere..." as it sounds very international jet set. Whenever anyone writes a diary column for a magazine such as The Spectator, say Joan Collins or The Duchess of Kent, it always starts with something like: "To Villa Este for Count Borginose's 60th birthday celebrations. Paolo De Montiforte was there, looking not a day older than he did at Jonny Morgan's legendary bash in Naples in the summer of 1958."
Sadly, I can't really name drop as it's all a bit low-key here. I did spot Bobby Davro in Bahrain Airport but that was about it. We spent three hours in transit there from midnight onwards. We were worried that we wouldn't be able to get a coffee. As it turned out, there is very little you can't get in the early hours of the morning at Bahrain International. There was an enormous shopping mall, packed with tourists and locals, selling everything under the sun. We joined the masses like panicked housewives at the doors of a sale opening. We ended up dazed and confused in Starbucks. The whole place was like some Las Vegas casino complete with no real sense of time or place. So much so that our flight was delayed for an hour by a couple who got on our plane to Male thinking that they were off to Islamabad - an easy mistake. We had to wait as their luggage was off-loaded and they were pointed in the right direction.
Flying Emirates for the first time I was really excited by the existence of two outside cameras, one giving us the pilot's viewpoint and the other looking straight down at the ground below. I used to be terrified of flying. I would grab strangers' hands and start praying out loud at every little jolt of turbulence. Back then these cameras would have made the experience completely unbearable for me. Fortunately, some time ago, I decided that there was nothing I could do about the things I was worrying about (mainly crashing).
The joy of these cameras is that I am no longer simply a passive passenger. I'm now a fully trained member of a crack bomber crew on a dangerous sortie over enemy territory. As the Gulf States whisked past me far below, I readied myself to jettison a load of precision bombs. To start with I was very ethical, looking for confirmed military targets before pressing my imaginary bomb button. Unfortunately I have a low boredom threshold and it wasn't long before I started looking for more interesting targets... such as office buildings and beach resorts. After all, those sunbathers could be dangerous insurgents. One of them had a very large red towel, and was possibly a Communist. You could see how these things happen in war. Thank God I was never called up. If only these innocent holidaymakers had known that a "Trigger Happy" madman had them in his bombsights. I'm going to let a couple of incendiaries go over Swindon on the return leg, it would be rude not to.
My bombing run was interrupted by having to fill out one of those annoying landing cards that become more and more detailed the smaller and more rubbish the country that you're visiting. I reluctantly turned away from my crosshairs to look at the information required. Had I visited a poultry farm recently? Was I visiting the Maldives with the intention of violence or terrorism? I wondered how many people had ever answered in the affirmative. What was my reason for visiting the Maldives? According to the in-flight magazine it's "the world's flattest country". I nearly put that down: "I wanted to visit the world's flattest country as, with global warming and rising sea levels it won't be here in 10 years."
In the end I decided not to be facetious and to write the truth instead: "I'm visiting the Maldives on the special occasion of Count Borginose's 60th birthday as a guest of Ivana Trump. It's going to be quite a bash."
Join our new commenting forum
Join thought-provoking conversations, follow other Independent readers and see their replies