Editor-At-Large: The police must shape up, knuckle down, and change
Calls for reform, from filing to fitness, have hit the rigid mindset that blights a once proud service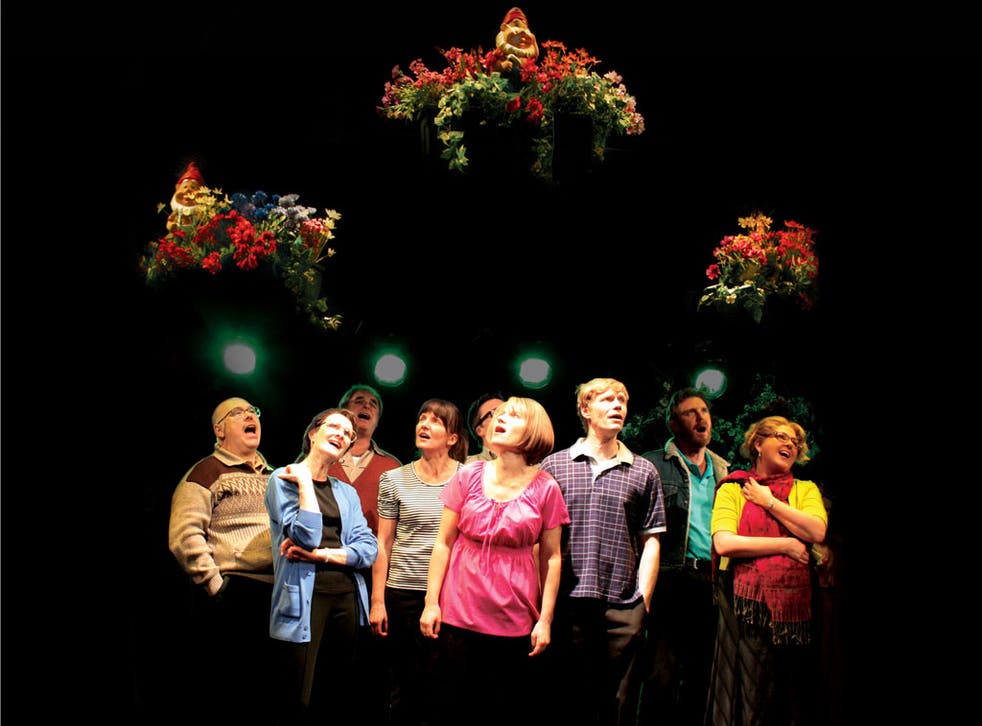 The Chair of the Police Federation announced last week that his officers were "under sustained attack" – not from violent criminals, rioters, gangs armed with knives, but from the Government. Without reading a single page of Tom Winsor's review of police pay and conditions, ordered by Theresa May, Paul McKeever demonstrated exactly the pig-headed mindset which blights the service. A mindset determined to resist change, which seeks to hang on to the status quo, which continually bleats the police are "struggling" in the face of long-overdue reforms. Put simply, the police service is stuck back in the days of Dixon of Dock Green, no matter how much window dressing they do, how many PR consultants they employ and how many of their top men and women are coached in modern presentational skills.
I grew up in working-class Fulham in west London in the 1950s and my Uncle Ray, who lived next door, was a bobby on the beat, who later worked at the car pound. He retired in his early fifties and has spent his time studying Celtic history. You could not meet a more delightful chap. Yet even Uncle Ray would accept that policing in 2012 is very different from when he joined as a young, unqualified recruit 60 years ago. These days, crime is hi-tech, more violent, better planned, international. Gangs start recruiting members in the lower classes at secondary schools. We live in a confrontational culture, where people drink too much, hit out and don't have any respect for manners or property. The gap between rich and poor has widened, prompting crimes of envy. The riots were all about having "fun" and sod the consequences.
Tom Winsor's report seeks to elevate the police force into a profession like medicine or the law. He wants entrants to have three A-levels, or have worked as Community Support Officers or Special Constables. At the moment it takes 17 years to reach the ranks of inspector. Winsor wants bright candidates to be able to achieve promotion in three. Sensibly, he says the police should undergo annual fitness tests and have pay docked if they fail. In 2011, the Met surveyed its own force and found that 75 per cent were overweight (see Correction) – a higher statistic than for the general population. He would raise the retirement age from 50 to 60 and enable chief constables to get rid of people across all ranks. At the moment it's impossible to sack officers for poor performance.
Police pay was last reviewed in 1978, and the current situation is hopelessly out of kilter with other public services. In a recession, the Government is right to demand efficiencies, and it's nonsensical that all officers should be expected to do the same kind of work. Clearly the police need highly skilled specialists just as they need men and women with people skills on the beat. What's wrong with contracting out some clerical and back- up services to outside companies? Of course the force must reflect the community it is serving, but a predominantly white, male, ill-educated work force (as it is at present) isn't fit for purpose in large swathes of the UK.
The higher levels of the police force still resemble a special club. Many of its members are Masons, and few are women. The defensive mindset is crippling an organisation for which the public has a huge amount of respect. But the police force can no longer be seen as having its roots in the unskilled working classes: the job we are asking it to do is far too demanding for that. If the police agree to adopt the Winsor report, then Mr Cameron should abandon his bonkers plan to introduce elected Police Commissioners this November. With lacklustre candidates such as John Prescott and Lembit Opik putting themselves forward for these £70,000-plus posts, this is just replacing one out of date system, police authorities, with another ill-thought-out mess. Commissioners would set budgets and offer "strategic direction" – something local councils could easily do. If the police accept reforms, there would be less, not more, interference in their getting on with the job.
'Matilda' is for kids, but I pick 'London Road'
Most current West End successes are feelgood, upbeat shows, and the nominations last week for the prestigious Laurence Olivier Awards reflect current taste: Matilda is the most nominated new musical in the awards' history. But it would be a shame if another, far more challenging new musical, nominated in four categories, were overlooked.
London Road, which returns to the National this summer, is a truly innovative and magical piece of musical theatre. Its subject, the murder of five women in Ipswich and the impact of massive media attention on the community, sounds very unpromising material for an entertaining evening, but the result is brilliant. Adam Cork created highly original music and lyrics using interviews recorded by playwright Alecky Blythe with ordinary people in Ipswich. This engrossing work charts initial revulsion, shock and fear and reveals how a sense of community is hesitantly reborn.
Too much popular culture is infantile, and I'm afraid Matilda falls into that category – something for kids that adults like because it's undemanding. London Road is meaty, memorable and a worthy winner – but I'm not betting on the result.
We'll be right back, with a banker ...
The lovable Muppets have been in the news: when top banker Greg Smith walked out of Goldman Sachs, his diatribe in The New York Times criticising the company revealed that wealthy clients were routinely belittled and referred to as "muppets".
The Muppet Corporation is furious, and there's talk of legal action, although it's unlikely this would be successful. Jim Henson, creator of Kermit and Miss Piggy, copyrighted the brand. For decades, a muppet has meant a jolly puppet with a clever line in put-downs.
Like Goldman Sachs, Courtney Love doesn't think too highly of muppets either: she's furious that Kermit and Co covered one of her late husband Kurt Cobain's hits in their latest film. She claimed it "raped" the late rocker's memory. Bit rich coming from Ms Love, who looks and acts like a member of the Muppet family.
Busy Ken Barlow turns off fans
The other week, I interviewed Corrie's Ken Barlow, William Roache. What a charming chap. Couldn't have been more on the ball – astonishing for 79, and he has a gorgeous girlfriend in her thirties. Would I have felt a bit differently about Bill if I'd known that he'd slept with 1,000 women, as he has just confessed to Piers Morgan for an upcoming edition of ITV's Life Stories?
Does it make him an opportunist, a philanderer, a pervert, or just a man with a good line in seductive chat? If you calculate the years when he says he was faithful, it works out at about one conquest a fortnight – which seems to make a mockery of the Sun headline "Boring Ken Barlow" that offended him so much he sued for libel.
Bill has made a big mistake, although Piers Morgan pushed him into it, as his female fans will find this a bit tacky. If I'm suffering from insomnia, I mentally try to list all my ex-lovers in date order. It works much better than counting sheep. I'm asleep before I've reached 1976.
Join our new commenting forum
Join thought-provoking conversations, follow other Independent readers and see their replies