Adele is wrong to worry about Donald Trump using her song
Once the music is out there, let politicians do what they like with it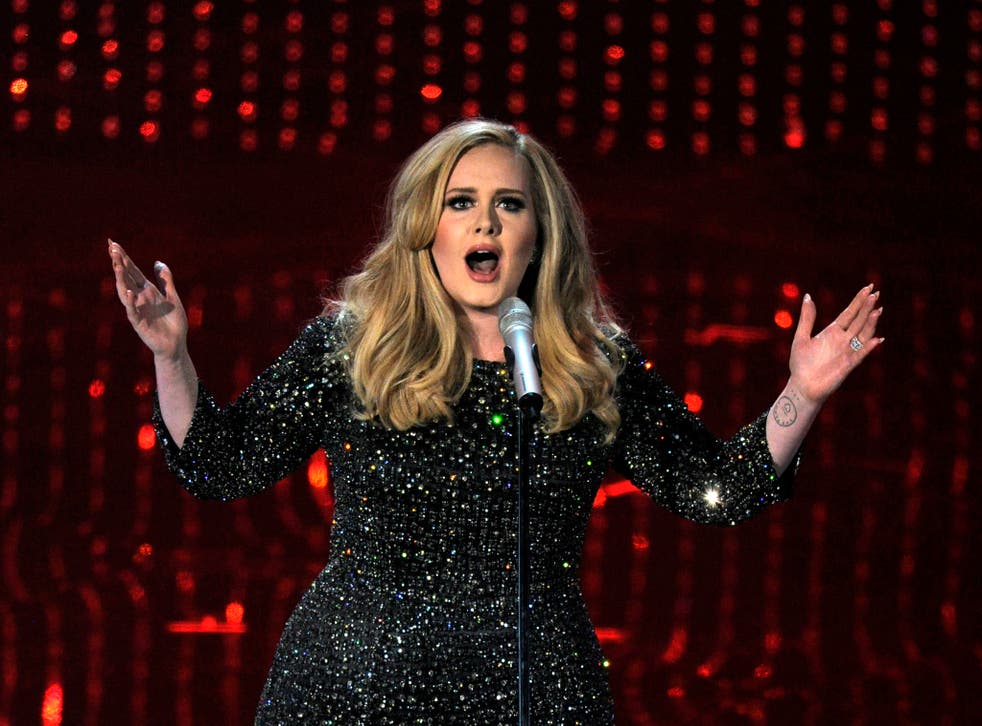 Poor old Adele. She goes and makes one of the greatest songs of the last however many years, and what happens...the dreaded Donald Trump goes and uses it at his rallies. The Republican presidential candidate has been playing "Rolling In The Deep" as his warm-up music. And the British star is not happy. "Adele has not given permission for her music to be used for any political campaigning," her spokesman declared.
You've almost got to feel for her. Almost.
You've almost got to feel for Trump too. He simply can't do right when it comes to rousing campaign music. Lawyers for Aerosmith's Steven Tyler sent Trump's campaign a cease-and-desist letter last year, after the politician played the band's hit single "Dream On" at numerous rallies. And then there was the time that he used Neil Young's "Rockin' in the Free World" when announcing his candidacy. Young demanded that Trump stop using the song.
Legally, the issue is trickier than one might think — and not as clearly in the musicians' favour as they might think. US copyright laws give politicians carte blanche to use recorded music at their rallies, as long as the venue has a public performance licence issued through a songwriters' association. However, there is some leeway for an artist to complain that their image and reputation are being damaged by the repeated use of a song without their express permission.
Artistically, though, the issue for me is crystal clear. I know I will be shunned in polite society for saying this, but my sympathies are more with Trump than Adele. Hard as it might be for musicians to accept, people with right wing views and unsavoury policies can like decent music.
And what makes Adele think that she will be seen to be endorsing Trump and his policies? The public is more sophisticated than that. We know that the music is played because it is anthemic or because it's popular. We don't for a minute assume it's because the musicians have studied and endorsed the candidate.
Artists have to realise that once their art is out there, people can, within the law, do what they like with it. Indeed, it is a measure of great art that it can be championed, claimed, honoured by different sides of the political spectrum. George Orwell's 1984 has for decades been claimed by the left and the right. Thank goodness Orwell wasn't here to do an Adele and denounce one side or the other, and deny any endorsement. Not that that lover of debate and controversy would ever have dreamed of doing so.
It's the job of musicians to make music, put it out there, reap the rewards and let people enjoy the songs. And yes, let politicians play it to make their supporters feel good. Once it's out there it no longer belongs to you, Adele. You just have to grin and bear it.
It's theatre producers who can be too London-centric
The actor Timothy West has warned that the arts are too metro-centric and too much emphasis is placed on London theatre. He told The Stage newspaper that too many resources went to London and said: "There's a feeling that if it happens in London that's fine, but if it happens anywhere else it doesn't really count." I wish that he had also cited those big-name producers who do their best to stop any critics reviewing their shows during their regional runs, and insist that they wait until they come to London. That adds to the infuriating view that only London counts.
Which cultural figures should a Prime Minister publicly mourn?
I was struck by a letter to The Independent this week from a reader noting that the Prime Minister had put out a statement on Terry Wogan's death, but had nothing to say about the death a few days earlier of Paul Kantner, guitarist with the sixties band Jefferson Airplane. The reader said: "Cameron probably hasn't heard of him, but even if he had, he knows most people haven't. So: no political gain, no comment." That might be overly cynical. Sir Terry was very much a part of people's lives for many years. But it does raise an interesting point. What is the protocol for Prime Ministerial tributes to deceased cultural figures? On the same day that Wogan died, the marvellous British actor Frank Finlay also passed away, Should he have merited a few words from the PM? It would be fascinating to know what cultural criteria Mr Cameron and his advisors use.
d.lister@independent.co.uk/twitter@davidlister1
Join our new commenting forum
Join thought-provoking conversations, follow other Independent readers and see their replies