After our complete pasting in the election, I'm ready to lead the Liberal Democrats and fight back
We now need to work harder than ever to be heard, but I am unshakeable in my belief that Britain needs liberal values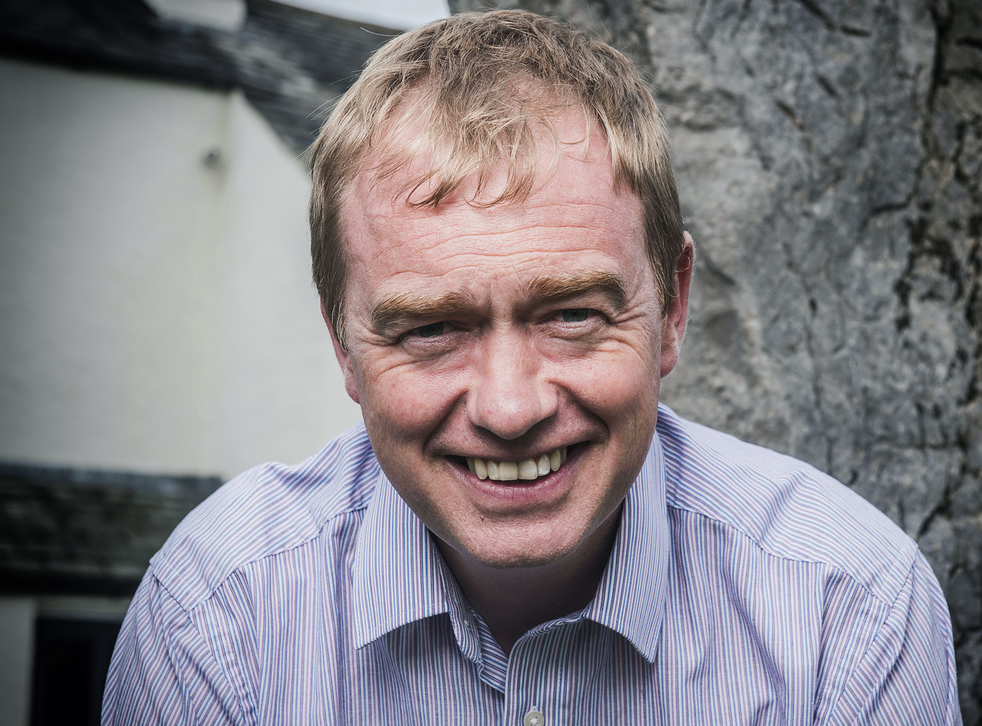 I am still numb from last week's election and the absolute pasting the Liberal Democrats suffered. I walk around Westminster and still cannot believe that Liberal champions like Charles Kennedy, Lynne Featherstone, David Laws or Jo Swinson are no longer there.
Our parliamentary voice might be smaller, but a strong voice for liberalism is needed now more than ever – as the more than 10,000 new members who have joined us since election night recognise.
The challenges that face the party I joined as a 16 year-old are huge. I have been thinking hard about how I can best help us not just to recover but to bounce back – no, to fight back! I have been deeply touched by the many messages I've received asking me to put my name forward as party leader.
In every reply – and again, publicly, here – I have said how proud I am of Nick Clegg. Nick is a dear friend, and has been a fantastic leader and Deputy Prime Minister who did all he could to create a more liberal Britain. I think that history will judge him kindly.
Our work to raise the income tax threshold, bring in the pupil premium and extra support for early years, reform pensions, promote renewable energy, allow same-sex marriage and end child detention – much of it in the teeth of Tory opposition – will make a massive difference to the country.
And remember everything we stopped – the snoopers' charter, abolition of the Human Rights Act, firing workers at will without any reasons given, among much else. When people see what happens without us, it will become clearer by the day just what a difference Lib Dem ministers made.
Now it is time to write the next chapter in our history.
Best General Election 2015 quotes

Show all 10
I believe our party needs a leader steeped in liberal values, able to communicate them with vigour and enthusiasm to those who voted for us last Thursday – and to those who did not.
I believe our party needs a leader ready to make the positive case for civil liberties, a more equal society, a green economy, an open and internationalist approach and the political reform that this country needs to avoid it splitting apart – someone to stand up for a freer, fairer, greener Britain.
I believe our party needs a leader able to re-build from the bottom up, ready to learn the lessons from this election, using all the tools of modern campaigning but remembering that what people want is for politicians to talk to and listen to them and to be true to their word.
I believe I can be that person – so I humbly put myself forward to be the next leader of the Liberal Democrats.
This will be an enormous challenge, but Liberals have done it before, recovering from near oblivion in the 1950s and 60s to challenge the Tory–Labour stranglehold on power, building on our local roots, fighting alongside local campaigners to make life better in a myriad of little ways for individuals and their communities. As an activist and councillor and MP I've been part of that endeavour all my political life.
My campaign will be positive and optimistic – the essence of my liberalism – as well as unifying. I hope you will join me, whether you have never considered yourself political before or you've been a Lib Dem since your school days.
We need to work harder than ever to be heard, but I am unshakeable in my belief that Britain needs liberal values, a liberal party and a liberal voice. With your help and support, I can be that voice.
Join our new commenting forum
Join thought-provoking conversations, follow other Independent readers and see their replies