The age of austerity is over. Why? It doesn't work
If ever George Osborne wanted an excuse to embrace Plan B this is the moment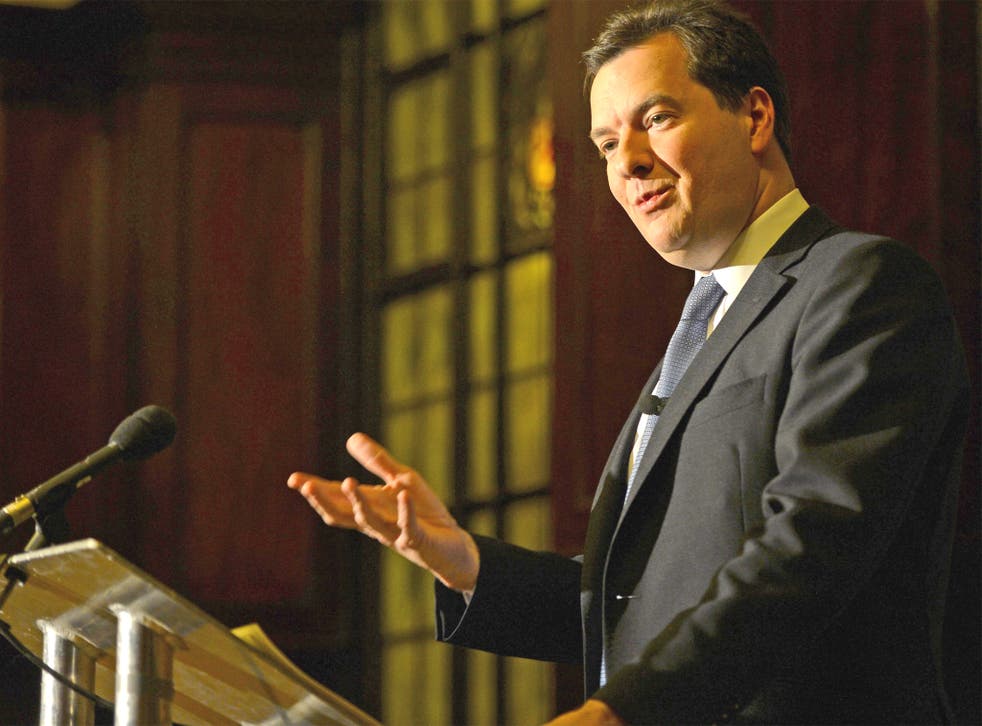 The age of austerity is coming to an end.
Admittedly, the news hasn't yet crossed the English Channel and reached Mr Osborne, the Chancellor of the Exchequer. But the striking fact is that the member countries of the eurozone have ceased trying to meet the demanding targets for reductions in their budget deficits that have been set for them. They are asking Brussels for easier debt-reduction programmes and they are being granted them.
Recently, Greece, for instance, was given an extra two years to reduce its deficit below 3 per cent of Gross Domestic Product (GDP). Then, when the bailout inspectors representing the European Commission, the International Monetary Fund and the European Central Bank visited Lisbon last month, they gave Portugal an extra year – until 2015 – to get its accounts in order. A troika official said: "There's a great adjustment effort, which is being recognised. There is a consensus [among the lenders] that the external setting has worsened and that Portugal needs another year to lower the deficit below 3 per cent."
Spain was given a pass this year and is expected to get a further waiver. Indeed, tomorrow, Spain is expected to announce that it is to soften its austerity programme in favour of a new focus on structural reforms. The Government hopes that it will now be given until 2016 to bring its budget deficit below 3 per cent of GDP. This would allow it to put more emphasis on preparing the conditions for long-term growth.
France is perhaps the most interesting case. President Hollande is insouciant about the country's high levels of debt. In a speech given to the Organisation for Economic Cooperation and Development (OECD) last week, he said that the solution to the crisis was not austerity. Instead, it was "credibility, sustainability and stability". So, true to his word, Mr Hollande said that reaching the 3 per cent target would be postponed by a year. Take it or leave it.
What, though, does the German Chancellor, Angela Merkel, think about this? She is beginning to dislike the very word austerity. "I call it balancing the budget," she told an audience at a book launch. "Everyone else is using this term austerity. That makes it sound like something truly evil." Moreover, she is not opposing requests for an easing of the paths to solvency. Last week, she told reporters that she felt debt in the eurozone was still too high but added that that was not good "in the long run".
At the same time, José Manuel Barroso, the President of the European Commission, commented earlier this week that while austerity "is fundamentally right, I think it has reached its limits in many aspects… to be successful [a policy] not only has to be properly designed. It has to have the minimum of political and social support." When the President of the European Commission says that austerity has reached its limits, then something profound has changed. The street protests in weaker eurozone countries have made a difference.
Nonetheless, the main reason why the case for austerity is no longer convincing is that it hasn't worked. It has not reduced borrowing. UK government borrowing is likely to come out at £120bn this year, exactly where it's been for the previous two years. The picture is worse still on the Continent, where new data shows debt in many struggling eurozone countries is actually continuing to climb despite unprecedented budget cuts and tax increases. Irish, Spanish and Portuguese debt levels all hit euro-era highs last year. Overall, eurozone sovereign debt rose to 90.6 per cent of GDP last year, the highest on record. The UK has a debt ratio of 86.5 per cent.
These figures are significant because part of the case for austerity was the notion that countries with a debt exceeding 90 per cent of their annual GDP experienced much slower growth than countries with lower ratios. This was the conclusion of a paper published in 2010 by the Harvard economists, Professors Carmen Reinhart and Kenneth Rogoff. This piece of work was immensely influential. However, it turns out to have been based in part on spreadsheet errors in the use of available data. Their embarrassment has further undermined the case for austerity.
Finally, there was also a consideration which obviously weighed heavily with Mr Osborne and that now also appears dubious. This was the attitude of international investors towards the debt issued by the British Government. Surely they would shun it if there were no credible deficit programme in place? The consequence would be higher interest rates with ruinous results. But, this week, the man who runs the world's largest bond fund, Bill Gross, said that the UK and almost all of Europe have erred in terms of believing that "austerity, fiscal austerity in the short term, is the way to produce real growth. It is not. Bond investors want growth much like equity investors."
So there we have it. Austerity hasn't produced the desired results. Its intellectual under-pinning has been weakened. Bondholders aren't impressed. Eurozone countries are weakening its disciplines. If Mr Osborne wants an excuse to embrace Plan B, this is the moment. Everybody else is doing it.
a.whittamsmith@independent.co.uk
Join our new commenting forum
Join thought-provoking conversations, follow other Independent readers and see their replies