Al Qaeda profit from the trade of ivory
The arguments for saving the Elephants go beyond just the environmental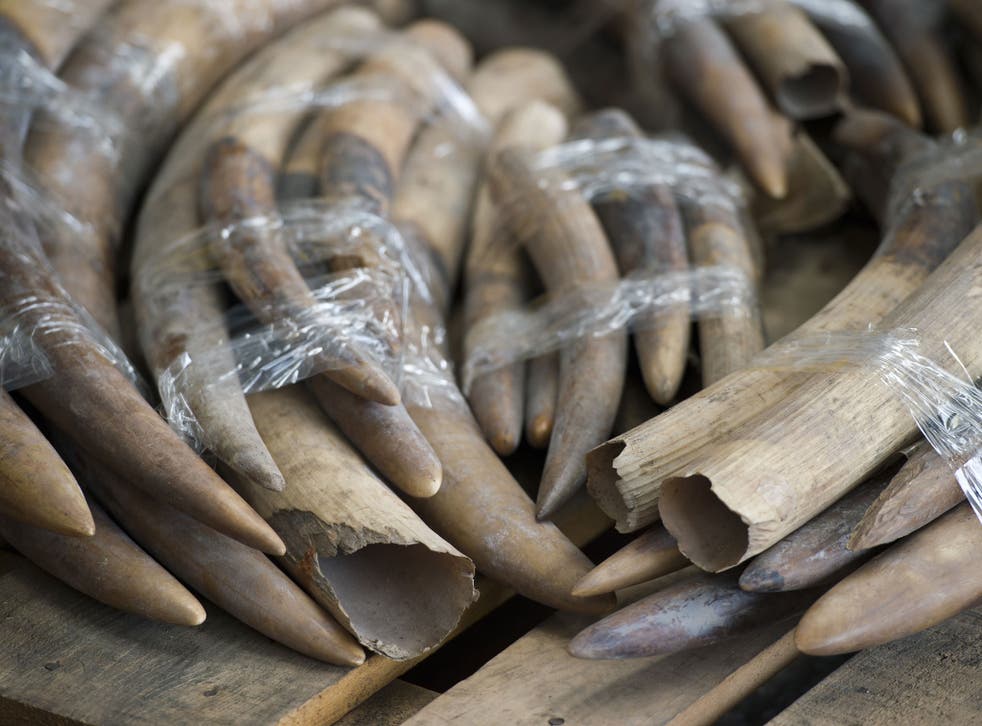 My Lords, a few years ago the subject of this debate might have been regarded as rather marginal in terms of importance; that is no longer the case.
In introducing this debate I should declare an interest as a Friend of the Whitley Fund for Nature ,a charity concerned with conservation world-wide.
Illegal trade in wildlife has grown to become a massive global industry. It is said to be worth at least 90 billion dollars per year. It is ranked as the fourth largest global illegal activity after narcotics, counterfeiting and human trafficking and ahead of oil, art, gold, human organs, small arms and diamonds.
Illegal ivory trade activity worldwide has more than doubled since 2007 and is now over three times larger than it was in 1998, its highest level in two decades with ivory fetching up to $1,000 a pound or $2,205 a kilogram on the streets of Beijing.
The worst year on record for elephant ivory seizures was 2011 when almost 40 tons of smuggled ivory was seized. In the last decade 11,000 forest elephants have been killed in one park alone, Gabon's Minkebe National Park, with a total population of forest elephants down 62% in the past 10 years. The kill rate of elephants now exceeds the birth rate – a trend that if not reversed could lead to the extinction of the African elephant from some areas in the next few years.
In 2012 a record 668 rhinos were poached in South Africa up by almost 50% from 2011 figures. In 2013 the toll continued to rise with 201 rhinos killed in Kruger National Park alone. A sub-species of the black rhino was declared extinct in the wild in West Africa in 2011.
A seizure in July 2013 in the Czech Republic of 24 white rhino horns was the largest ever in the EU.It led to the arrest of 16 suspects in connection with wildlife trafficking. Czech authorities announced that an international gang had been importing rhino horns illegally into the Czech Republic from where they were to be shipped to Asia for sale. Reports were that the gang used bogus hunters to kill the animals in South Africa who then applied for export/import permits to move the horns under the pretext of being personal trophies.
According to Interpol, the US Department of State, the United Nations Office on Drugs and Crime and others, the same routes used to smuggle wildlife across countries and continents are often used to smuggle weapons, drugs and people with the same culprits frequently involved. Indeed wildlife crime often occurs hand in hand with other offences like fraud, corruption, money laundering, theft and murder.
At a global level, illegal wildlife trade undermines sustainable development through its effects on security and the rule of law.
I could go on. The scale of the problem is difficult to exaggerate.
Who are the killers? Who is paying them ? These are questions to which the answer is complex. War Lords or militant groups committed to achieving ideological or political goals by armed insurrection are connected to large scale poaching. Experts believe that ivory, like the blood diamonds of other African conflicts, is funding many rebel groups and militias in Africa.
Poachers have direct access to military weapons and arms markets linked to organised criminal and terrorist groups. Elephant poachers in many parts of Africa use weapons that can be acquired only from military sources. These weapons have range, accuracy and fire power which enables poaching gangs to kill not only a large number of animals but also the rangers tasked with protecting them.
The illegal trafficking of wildlife appears to be one of the ways in which a number of al-Qaeda affiliates and other militants have chosen to raise money to fund their operations. Recent escapees from the Lords Resistance Army have reported witnessing rebels shoot elephants and remove their tusks at Joseph Coney's demands. Somalia controlled for the most part by al-Shabaab a militant Islamist group that pledged allegiance al-Qaeda is thought to be training fighters to infiltrate neighbouring Kenya and kill elephants for ivory to raise money. al-Shabaab was, of course, responsible for the shopping centre massacre in Nairobi in September 2013
As well as the threatened destruction of the elephant and the rhino population, there is the human toll. It is thought by the International Fund for Animal Welfare "IFAW"(whom I gratefully acknowledge as a source for much of the material in my remarks ) that the number of rangers killed in 35 different countries during the last decade is probably between 3 and 5,000.
Who are the consumers? For the most part they are in China. I very much hope that at some stage during the current mission to China someone in the Prime Minister's large delegation has found time to draw attention to this issue.
While more than half of all the large shipments of illegal ivory are destined for China.
The United States is also a prime market for ivory and ivory carvings and the European Union is widely considered to be the third largest destination for illegal wildlife and accounts for a third of all ivory seizures worldwide.
What are the solutions? What is required is a widespread and many faceted response. This includes tackling terrorists, training and supporting rangers, and providing quasi military support for the rangers in particularly hard hit areas.
From this year DNA testing is mandatory for large scale ivory seizures. Other new technologies are being developed including alarm systems as well as an intelligence-led approach. This all requires integrated enforcement strategy involving all relevant agencies and the sharing of information trans-boundary.
More important than any efforts to combat poaching on the ground is the reduction in consumer demand. IFAW has utilised mass media channels to educate the general public and consumer nations about the effect of wildlife trade on the welfare of animals including advertising campaigns in China which specifically targets sectors of the community most likely to buy products.
The American organisation WildAid is already campaigning hard in China. It has recruited Prince William, the Duke of Cambridge, David Beckham and assorted Chinese stars and business leaders. Using an advertisement on television, trains, planes, taxis and mobile telephones to drive home the message.
I am delighted that there is to be a government sponsored summit in London in February next year at which heads of government and foreign ministers of 50 countries will be urged to fight back against those destroying Africa's natural heritage to feed the avarice of Asia. Both Prince William and Prince Charles have been raising awareness worldwide of the problem. Recently in the Times, which has consistently given wide exposure to the issue, a report said that China had yet to commit to sending a senior minister to the conference at Whitehall. I very much hope that proves to be wrong.
WildAid have made a powerful and widely distributed video with Yao Ming and Prince William. They are absolutely right when saying that there is a risk that only targeting poachers could simply drive up the price of ivory and rhino horn and escalate the conflict, whereas reducing demand in the Far East is likely to be a far more effective long-term strategy.
I do not doubt the Government's determination to make a real contribution to stamping out this dreadful trade. What else can be done ?
The National Wildlife Crime Unit is at the moment funded year on year which inevitably makes long-term planning and staff retention difficult. May I suggest that the Government should guarantee the long-term funding of this unit as recommended by the Commons Environmental Audit Committee.?
The combating of the trade in illegal ivory on the internet should be a high priority. The Government, I suggest, should commit to tackling online wildlife crime through improved monitoring of internet forums and platforms by enforcement agencies, by building partnerships and establishing best practice models with internet companies.
The penalties for wildlife crime are even in this country too light. The Government should, both domestically and worldwide, help to elevate wildlife crime to a proper level of seriousness. It is a form of international crime which poses threats to global security and development. To do this will involve strengthening policies and legal frameworks both at local, national and international levels.
My Lords, it should be a matter of fundamental education that every piece of ivory represents a dead elephant or rhinoceros – something, it appears, the consumer can all too often forget.
My Lords, this is not a problem that can be solved at leisure. It is one of increasing urgency. The destruction of the elephant and rhino population to gratify Chinese middle class aspirations or fanciful notions of medical benefit is an obscenity. If the World does not act effectively and soon we will lose an irreplaceable asset and further degrade the legacy we, as human beings, leave behind.

This speech was originally given in the House of Lords on 05/12/13
To read more about The Independent's Elephant appeal click here
Join our new commenting forum
Join thought-provoking conversations, follow other Independent readers and see their replies