Andrew Adonis: London by bus - day two
I'm spending the week travelling round London by bus, and there's much more of a cross-section of life than on the Tube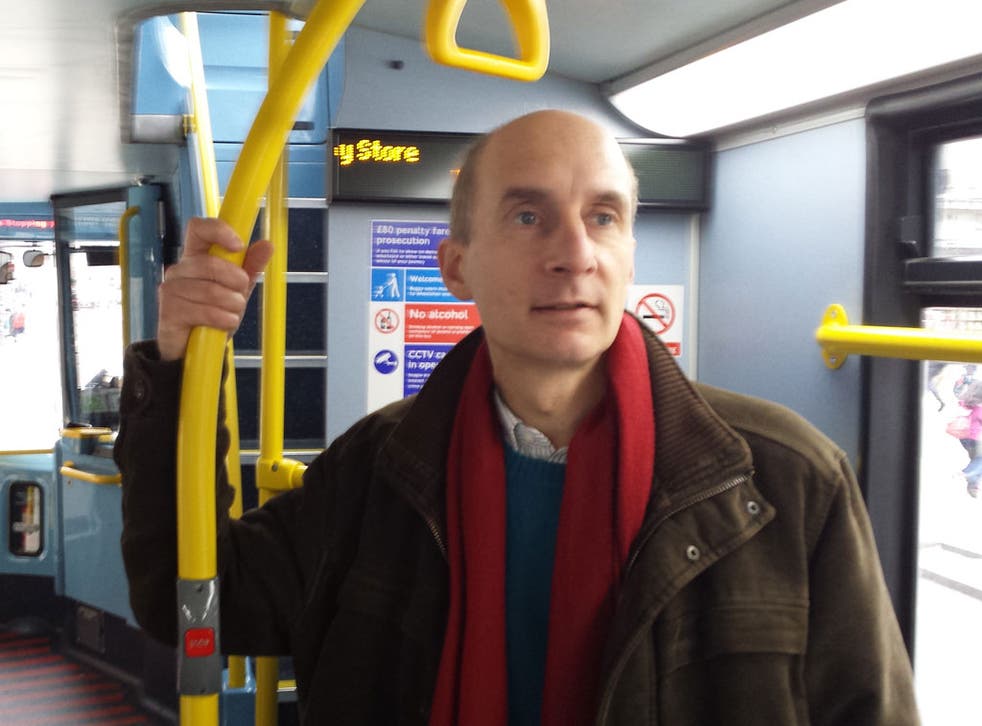 There are no suits on the bus, only wooly hats, baseball caps and warm coats. It's 6.30am on the 38 from Angel to Victoria.
Two hours later it's all suits and City workers on the 521 from Waterloo to London Bridge, ferrying wave upon wave of rail commuters from the busiest London terminus to their work places beyond.
London's buses show a cross-section of London life, much more so than the tubes and the trains which tend to carry mainly the better off.
The other striking impression from 15 bus routes this morning is relentless congestion. Sometimes the congestion is buses packed like sardines, like the 521, a former bendy-bus route replaced by a single decker able to carry barely half the number. It has to be a single decker because of the Aldwych tunnel, originally built for the trams.
However, a good deal of congestion is caused by vast numbers of empty buses following each other through bottlenecks in central London, notably Oxford Street. I counted 53 buses on Oxford Street as I passed in a ten minute period, most of them barely moving and largely empty.
Richard Dickinson, Chief Executive of the new West End Company (which represents West End retailers) tells me that this 'screeching glacier of red metal,' makes 'London's High Street' severely unattractive. He is clearly right; it is also a cause of serious accidents and serious levels of air pollution.
Transport for London keeps talking about improvements, but they never happen. The Mayor and his team need to do more to tackle both forms of congestion – both the buses which are unacceptably full and the bus gridlock, which dominates central London.
London has a bus population of 9,000. It needs it: twice as many people ride the bus each day as the Tube. The challenge is to run the buses when and where the passengers need them, adapting routes and services.
London's buses are an extraordinary story of continuity and change. Discussing a century of buses with Sam Mullins, Director of the London Transport Museum in Covent Garden, he shows me the first standard London bus, built in 1912, complete with the destination signboards for route 11 from Liverpool Street to Hammersmith and Shepherd's Bush. A century later, I am sat on the number 11, going down the very same streets.

Andrew Adonis is Shadow Infrastructure Minister.
Join our new commenting forum
Join thought-provoking conversations, follow other Independent readers and see their replies