Anonymous, 4chan, and how Cut for Bieber pushes trolling to the limit of lulz (whatever that means)
There is no such thing as an amoral force on the internet, despite what pranksters say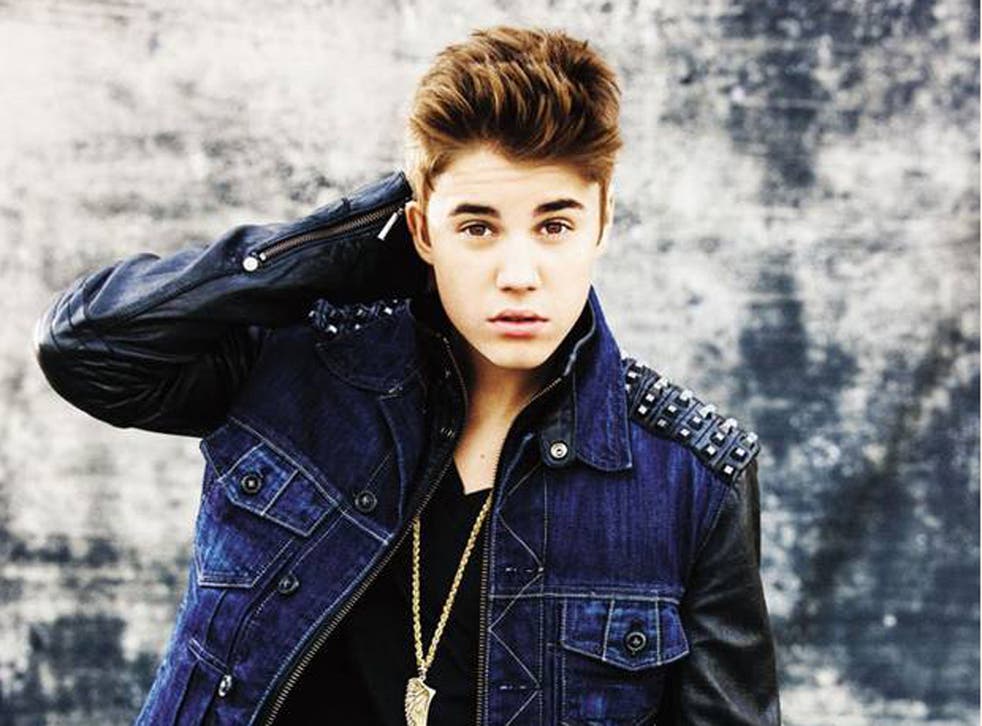 Part of me finds Operation Cut for Bieber pretty droll. At least the concept of it - encouraging 'Beliebers' to cut themselves and post the results on social media in protest against their hero's alleged weed-smoking - is so disproportionate, it makes the stomach drop a bit like something out of Fight Club, or any other black satire on human nature (people fat in your soap, anyone?).
Plus, as a target for an internet prank, the 'Belieber phenomenon' seems fair game, striking as it does a high point in the commercialisation of teenage desire. The problem here – and the point at which this whole farce becomes just flat and depressing and really not funny at all – is the target isn't the "Belieber phenomenon" (whatever 4chan's users may claim). It's teenage kids. Gullible ones. But ones who, if they were your Karaoke-mad little sibling, you'd be mightily mightily angry were being prompted to slice through their skin for the amusement of some internet neckbeards.
4chan is a weird place. Its /b/ forum gave birth to the hacking group known as Anonymous, and is gleefully known as the "asshole of the internet". Though largely off-radar, it has reached a top 50 position on the most visited sites on the web. User experience runs on a rhythm like this: gross, gross, racist, funny, racist, depressing, funny, illegal. A typical and much parroted line from its Rules of the Internet specifies "if it exists, there is porn of it" (and proof abounds. Anybody who digs a sub-section of pterodactyl pornography will find their nirvana here). In sum any prolonged exposure to the forum will make newbies (or "newfags") want to pour a cup of Cif through their eyeballs and decamp to where Wifi can never, ever reach.
But, pranks. Sometimes Anonymous or /b/ or whoever it is gets them right. An earlier incarnation of Operation Cut for Bieber spread the rumour, through fake Twitter accounts like 'Entertainment Tonight', that Justin had contracted cancer, and encouraged his fans to go #BaldforBieber - cue some dubious images of bald teenage girls. Run this through the sibling test and it's still funny: if a lesson learned painfully, via the medium of beanie hats.
Stunts like this, and other recent headliners, such as spamming TIME magazine's online poll for "Person of the Year" to leave Kim Jong Un top, are useful in so far as they remind internet users that the web is more vulnerable, more open to manipulation, and with a darker underside than most of us realise as we trundle from Facebook to Google and back. Others – like attacking Mastercard and Paypal over Wikileaks – could even be considered admirable.
People who take a forgiving attitude to /b/ and Anonymous note that, in the past, the site's hive-mind has appeared conscious of the line between online attacks and real-life pain (at least in the physical sense). Part of 4chan folklore is the story of a user who posted a photo of someone wearing stilettos and stomping on a cat's head, an image that raised such fury users tracked down the culprit simply through details visible in the photo, before alerting police.
In the case of Operation Cut for Bieber, however, it seems that the prospect of hurting teenage girls hasn't raised such a pushback as hurting cats. The site's hard core will claim that everything Anonymous does is for the "lulz"- humour comes unencumbered by moral considerations. They will claim to be an ectoplasmic body, free from the typical constraints of morality. But the truth is this isn't the truth. At its roots, /b/ is just a bunch of people, not some impersonal online force. And so long as human beings are involved, morality is too. When it comes down to it, encouraging teenagers to cut themselves is wrong, no matter the context, and a shame on the site that supposedly has none.
Join our new commenting forum
Join thought-provoking conversations, follow other Independent readers and see their replies