Barely noticed, civil war is raging in Whitehall
Government ministers are riding roughshod over the civil service, and that leads to government by cock-up and a loss of morale in Whitehall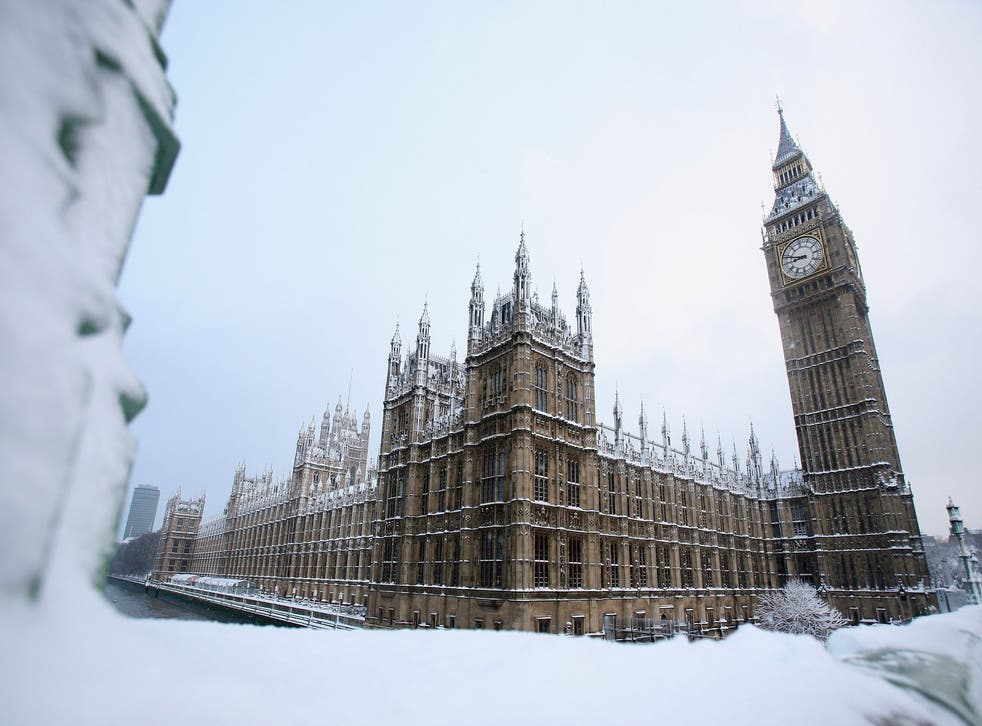 The First Law of Holes states that: "If you find yourself in one, stop digging". This week's report that Government ministers have appointed a string of "expert advisers" from outside Whitehall is hole-digging in this sense. For the move is likely further to exacerbate the difficult relationship between government ministers and senior civil servants.
These "expert advisers" – and the Department for Education already has three – are different from and in addition to the "special advisers" found all over Whitehall who are employed to remind ministers of political imperatives.
What you see here is the construction of a sort of shadow senior civil service, an alternative source of advice for ministers. These advisers have ready access to ministers. They are placed at the top of government departments. They are nominally answerable to the civil services' heads of departments – the Permanent Secretaries – but, in reality, they are rivals to them and their teams.
This has gone hand in hand with a systematic denigration of civil servants. As Sir Richard Mottram, the former Permanent Secretary at the Ministry of Defence, recently remarked, referring to ministers: "If you're having a rough patch in government, then it is useful to be able to point the finger at people other than yourself."
Subordinate
Tension between government ministers and their senior civil servants goes back a long way. In the 1960s and 1970s, criticism of the Civil Service came from the left and from the right. It was then that special advisers were first brought in. Labour said that civil servants sprang from too narrow a social class, wallowed in their own self-esteem and were out of touch with a rapidly changing society. Tories believed that the official mindset was dismayingly interventionist. Governments should do less and do it differently. The style of conviction politics practised by Mrs Thatcher was unsuited to close collaboration.
Mrs Thatcher narrowed the scope within which civil servants could challenge ministers, but they were still seen as partners. Christopher Foster, in his book British Government in Crisis (2005), wrote that Mr Blair "treated them as subordinates and excluded them from central policy making unless ready to be politicised". If ministers took the wrong path, nobody told them to turn back.
The consequences are becoming clear to see. The first is "omnishambles", or government by cock-up. See some recent announcements. A project launched by David Cameron to place small businesses in disused government buildings is on the verge of failure, the Treasury's most senior civil servant has disclosed. The Office for Budget Responsibility has warned that George Osborne's "shares for workers' rights" could end up costing Britain £1bn a year in lost revenues at the same time as the Government battles to clamp down on tax avoidance schemes. The £5bn back-to-work scheme is only "working" for two in every 100 unemployed people. The target was 5.5 per cent.
The second consequence is a severe loss of morale in Whitehall. A recent poll showed that two-thirds of Britain's most senior civil servants are so fed up that they are considering leaving their jobs. Many of them blame ministers' public criticisms and a widening pay gap with the private sector.
The rate of turnover in top officials themselves is unprecedented, averaging as it does approximately one change in permanent secretary every month since the 2010 election. Some 18 out of 20 departments have experienced at least one shift of permanent secretary, with some moving departments and others leaving the Civil Service all together.
Out of their depth
This breakdown in trust tells us that an important element in Britain's constitutional arrangements is no longer working. A strong, independent Civil Service, recruited solely on merit, makes good the shortcomings of government ministers, exclusively drawn as they are from among members of Parliament, which by its nature is a limited source of talent.
To put it bluntly, there has to be a way of handling secretaries of state like John Prescott, who presided over a huge department, Environment, Transport and Regions, specially put together to suit his giant ego. He was described in the diary kept by Chris Mullin, the former Labour MP, in the following terms: "There is a barely concealed contempt among both civil servants and ministers for his absolute lack of management skills, his inability to see wood for trees and his flat refusal to listen to anything anyone is telling him."
We only know about New Labour's out-of-their-depth ministers because accounts of the period have been published. We shall discover the Coalition equivalents in due course. Jacqui Smith, the former Home Secretary, was frank about being not up to the job: "Well, every single time that I was appointed to a ministerial job I thought that." As to the Home Office, she confessed that she had "never run a major organisation" before accepting the job in 2007.
This lack of ministerial experience is why the government of the day should nurture the Civil Service, build it up and keep it in good shape. Not belittle or disregard it. Stop digging.
Join our new commenting forum
Join thought-provoking conversations, follow other Independent readers and see their replies