The best place to change the EU is the EU
A former European Commissioner for Trade says David Cameron is wrong to pick a fight with Europe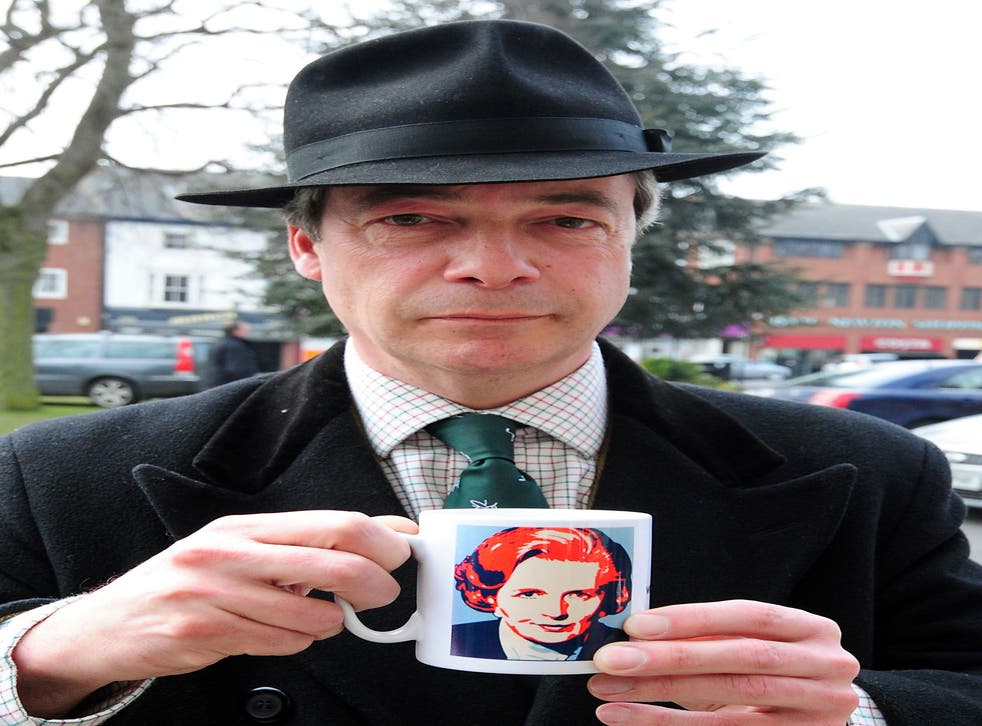 Whatever the result for Ukip in this week's local elections, and whether it represents the political "earthquake" its leader Nigel Farage predicts, we mustn't be shifted off course in getting the best deal for the UK in Europe. Long-term national interest must be our guide, not short-term politics. And whatever we think of David Cameron's motives and the anti-European politics of some of his party, we should not make the mistake of dismissing talk of reform just because it comes from this quarter.
Europe needs change in order to be economically successful; and it is not only Britain's Eurosceptics who are raising questions about EU governance. A survey last week revealed that trust in the EU was at an all-time low across the five biggest countries – the UK, Germany, Spain, France Italy and Poland. This is hardly surprising, given the eurozone crisis. That's why the highest priority for Europe has to be its future economic success. There will be no social model left if we cannot generate greater, tradeable wealth to pay for the living standards we demand. So let's make production – jobs and growth – the priorities for the next terms of the European Parliament and Commission.
The general perception of the EU's institutions is that they are too bureaucratic and unaccountable. The EU, it appears, is run with insufficient public consent, especially given the further concentration of powers needed to strengthen the eurozone's governance. These issues of public legitimacy are not particularly Eurosceptic and must be faced by Europe's most passionate integrationists. European politicians typically tell Britain to "leave or shut up", but the better way forward is to say "sit down and talk", not about "repatriation" of powers – a special category of EU membership for Britain is a non-starter – but about reform of the EU's policies and ways of working.
Cameron is struggling to generate interest in his European reform agenda and his "review of competences", in large part because his starting place was wrong. He raised these issues as British demands rather than shared European concerns. Other countries see it as a domestic British political agenda and a distraction from the momentum they want to keep behind repairing the eurozone and cementing European political unity. I have a lot of sympathy with this view.
The rest of Europe resents the "special treatment" demanded by Britain's complicated politics. Most would also not want Britain to drift away and cease exercising its influence inside the EU. Cameron's basic agenda for EU reform is one we can engage with because it predates him. We talk about Europe's "debt crisis". In fact, Europe has a debt problem, but a growth crisis. The answer lies in competitiveness and structural reform as much as in austerity.
The main lacuna in Tory reasoning on Europe tends to be a blindness to the fact that the only way for Britain to shape the terms on which it trades in Europe is to be at the heart of the way Europe is governed.
As I said of the late Baroness Thatcher, you cannot be in love with the single market but hate the EU. It is not a free trade area or a customs union – it is a single market, a powerful tool for trade and growth, that has to be sustained and developed. That's why Britain needs to be at the heart of Europe's decision-making, not on the margins.
Despite some political support for the UK leaving the EU, losing Britain could be a nightmare for many other Europeans, especially the smaller nations and even Germany, which needs a heavyweight partner in northern Europe. We want to sustain a single union, not an inner union and peripheral outer community with second-class membership and rights.
Given the financial and banking crises, Cameron's timing could not be worse. He is negotiating with a fire engine on the way to a fire. And he has behind him a new generation of hostile Tories, many of whom have a genuinely dangerous agenda and a simplistic view of Britain's role in the world and in Europe.
When we have so many other deep-seated problems in Britain, it is crazy to start an artificial argument among ourselves about whether we want to remain in the EU. But there is a potential silver lining in the cloud cast over Britain's EU membership if, instead of propelling Britain out of the EU, we build Britain's influence inside it to help forge the changes and reforms it needs.
Peter Mandelson was European Commissioner for Trade, 2004-2008
Join our new commenting forum
Join thought-provoking conversations, follow other Independent readers and see their replies