Bic: If you're going to market your pens at women, don't treat us like imbeciles
You would have thought the company would have learned its lesson...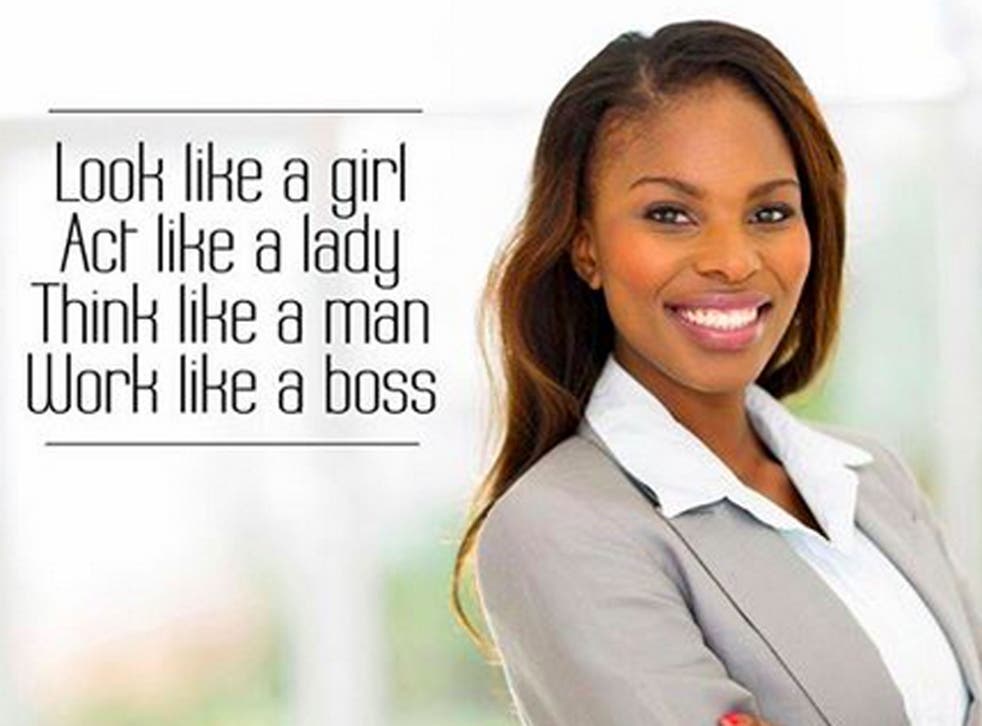 It was a great day when stationery company Bic brought out a range of pens "For Her" last year. Having been unable to position my hand around the firm columns of traditionally masculine black biros, I had given up on writing many years before. And then, just like that, the linguistic world was my oyster. Ripping open that pink flowery packaging to reveal the purple pens underneath, I felt empowered.
Others failed to respond with such gratitude. Instead, Bic shot to such notoriety – and was so roundly mocked that comedian Bridget Christie named her entire stand-up tour "A Bic for Her". You'd think that after such public humiliation, the company might have disappeared off to lick its commercial wounds for a bit. No such luck.
Bic made its return this week with another misguided attempt at liberating ladykind. The advert in question featured a photograph of a smiling woman alongside the confusing advice: "Look like a girl, act like a lady, think like a man, work like a boss." The target audience was, to put it politely, displeased.
Having suggested that women curl their delicate fingers round pink pens to soften the difficulty of producing legible script, Bic was now suggesting that they wrap their heads around man-thoughts about business acumen and assertiveness, rather than all those unicorns and expensive shoes they had been concerning themselves with. The Twittersphere imploded, taking Bic's professional reputation with it.
Having grown up in a household where my brother and I shared toys – Power Rangers lived in the dolls' house, and Teenage Mutant Ninja Turtles cosied up with Baby Born in her play pram – I have a very confused view of gender roles. I suppose that's why I've always brazenly picked out the blue pen from the supply cupboard, rather than requesting a more appropriate colour. I've even been known to buy men drinks and wear dungarees – sometimes at the same time – which is clear evidence of what mental damage can be done to a person by failing strictly to delineate sex-specific behaviours from birth.
However, there are instances where even I can recognise clear differences between men and women. And nowhere are they more obvious than on Tinder, another brand with a major marketing malfunction.
The women who are shaping our world

Show all 27
Tinder is a dating app that I had always considered to have a surprisingly feminist ethos at heart: as you swipe right for Yes or left for No to hundreds of faces (always doing their grinning in photos taken on their gap years in Thailand), you are allowed to strike up conversation only with people who have also swiped Yes to you. So the creepy guy in the bar who won't leave you alone is cut out, and the worst-case scenario is that a fanciable person turns out to have underwhelming chat. Shame, then, that when a Vanity Fair journalist published a piece about the app, suggesting that it made men (only men?) pursue a ravenous hump-'em-and-dump-'em dating strategy, Tinder went for the woman author. Whichever hot-headed employee sits behind its official Twitter account fired out 31 tweets in quick succession, criticising every facet of the article before going on to claim that it had a healthy user base in North Korea.
It was an even worse marketing strategy than Bic's. At least the pen producers had the prudence to apologise for the "think like a man" gaffe; Tinder, meanwhile, has released a statement saying it stands by the social media team's bizarre tweets. Just like Protein World – a supplement company which responded to women saying they found their advertising campaigns about being "beach body ready" regressive with the brilliant riposte, "why make your insecurities our problem?" – Tinder has now solidified its position as a PR punchline.
Marketers take note: a cyber-savvy audience can and will use social media to shine a spotlight on your stupidest mistakes. When it comes to it, that's even more empowering than a pink and purple pen.
Join our new commenting forum
Join thought-provoking conversations, follow other Independent readers and see their replies