50 years, 46 women and a stunning New York Magazine cover: This is what it took for Bill Cosby's accusers to finally be heard
This cover shouldn't exist – but the need for it tells us everything we need to know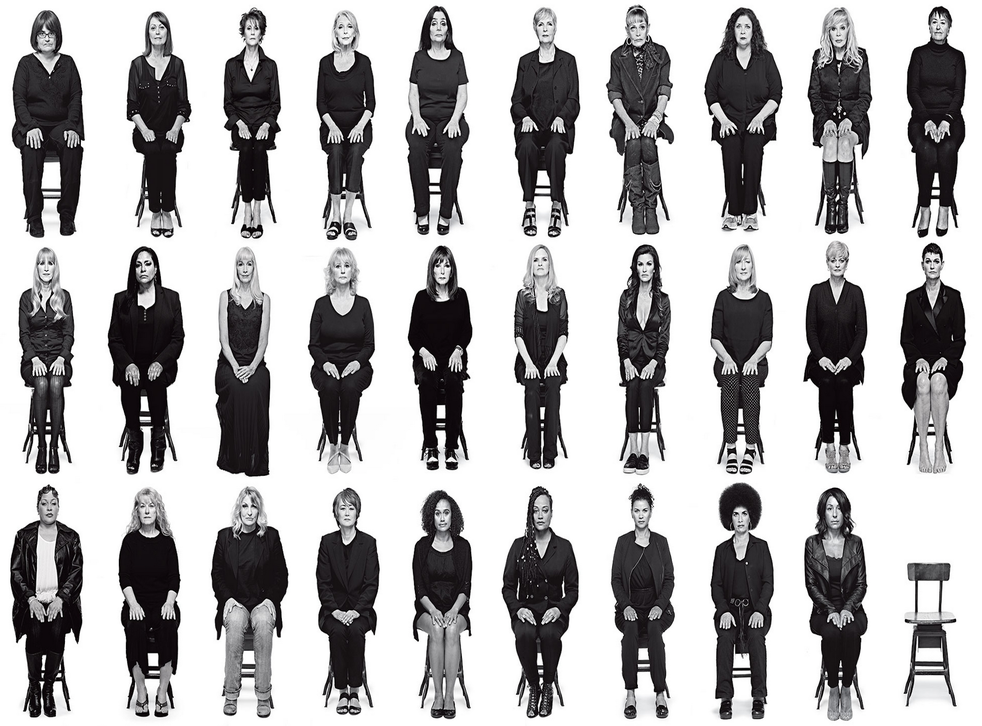 Women who say they have been sexually abused or raped are silenced on a daily basis – particularly if the man they accuse is powerful, famous and well respected. This is a horrifying truth upon which today's chilling New York Magazine's front page shines a light.
Thirty-five women look back at us. They range from women in their twenties to those in their eighties; we see supermodels, waitresses and journalists among them. The one fact that unites these women is that they have accused the world-famous actor and comedian Bill Cosby of drugging, raping or sexually assaulting them.
Among these women is Lili Bernard who alleges that "[Cosby] gained my total trust and then he drugged me without my knowledge. He raped me. I wouldn't call him crazy … I felt that he was very much in control of his behavior." And there's Jewel Allison, she says she had dinner with Cosby and drank a glass of wine that "had a horrible taste" After this she says "I started not feeling well. He helped me up by my underarms with both hands. He walked me into the next room, where there was a mirror on the wall, and he told me to look at myself. And then he took my right hand, and he put it behind my back. I remember seeing semen on the floor. And I felt some liquid on my hand. That was when I knew something sexual was going on." Similarly, Barbara Bowman, says she Cosby "raped and drugged" her.
And so, there is undoubtedly a huge amount of strength, bravery and power in this picture and the accompanying accounts. But there is also a degree of despair.
Cosby is alleged to have committed his first assault in the 1960s. These thirty-five women are not the only ones to come forward; another eleven women have made accusations against Cosby and more could join them. But Cosby, who was given the Presidential Medal of Freedom by George W. Bush and a Professorship by Spelman College, has the weight of fame, power and his maleness behind him. On the other side, the women he's alleged to have attacked feared if they revealed what had happened to them no one would believe them. In order for some of Cosby's first accusers to be heard, and have the confidence that they would be heard, it's taken over a decade and forty-five other women claiming the same kind of abuse. It shouldn't be this way, but we can't be surprised that it is.
Women who say they have been sexually abused and raped by men – particularly by famous men – are silenced in a society where victim blaming is as commonplace as jokes about rape. Only last year it emerged in the UK that 26 per cent of all sexual offences (including rape) reported to police are not even recorded as crimes. This is the culture that implicitly and explicitly silences women who are victims of sexual assault, and gives a free pass to powerful men to do as they please.
It's quite possible that if we were to face up to the reality of sexual abuse, countless magazines would feature a terrifying number of women who have been attacked and raped by men in positions of power. Instead they are scared into silence. But as those courageous 35 women on today's New York Magazine show, it shouldn't take so many years and so many other victims for them to be visible.
Join our new commenting forum
Join thought-provoking conversations, follow other Independent readers and see their replies