The body harpies have it in for Adele. For the sake of all women, let's hope she stays strong
Sophie Dahl, Fern Britton and Anne Diamond have all gone skinny of late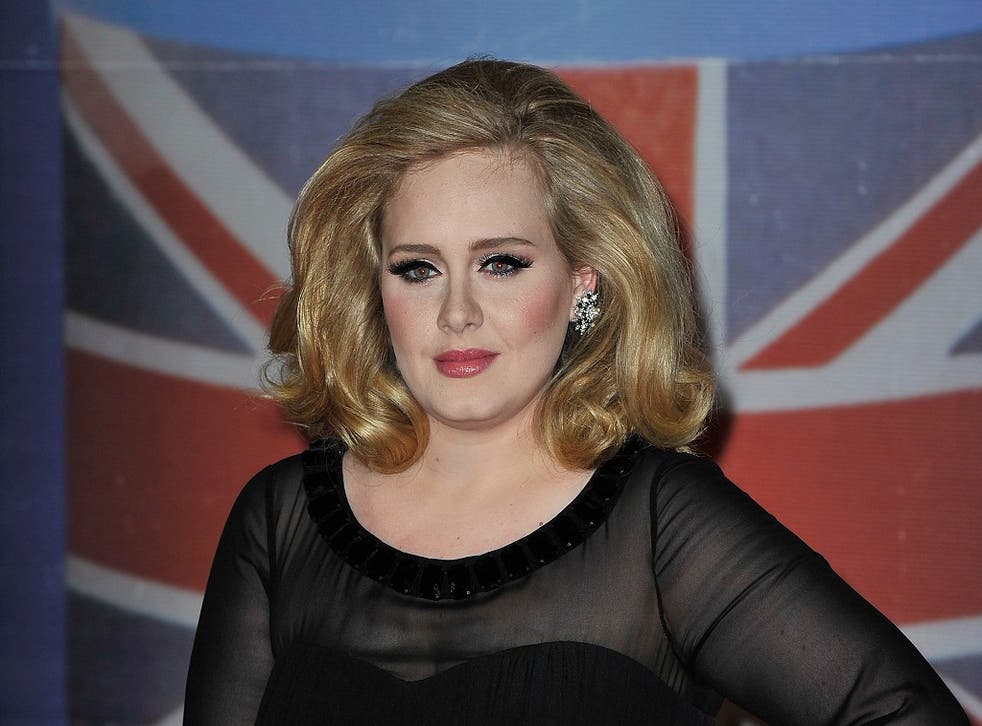 Chanteuse Adele says she is not that bothered about being size 14-16. Why would she be? She is poised, blessed with a divine voice, and her eyes sparkle like jewels. She has a silky complexion and her big, red hair is styled with panache. She has millions of fans worldwide. She co-wrote and performs the theme song for the latest Bond movie Skyfall. Why the hell should she care about mingy and talentless snipers and body-watchers? Do her tormentors think this is real work? It isn't – but it gives them untold power over the minds and insecurities of female stars.
The very few who try and hold out against the image harridans seemingly lose the fight. You should see how many blogs, sites, tweets and articles swill around that pick on female names with bigger bodies than is allowed in the witch's manual of female torture. Or even those who conform. Gorgeous Victoria Beckham can't escape their vicious arrows. Their orders are that she must stay thin, ageless, lifeless, like a mannequin. They are watching. This is woman-upon-woman cruelty and that makes me doubly mad and sad.
Dawn French seemed totally comfortable in her body and then, earlier this year, emerged several stones lighter. Which is all fine provided it was her own choice or for her own reasons. Now she has put on weight again, and instead of being the multi-talented actress and writer, all the focus is on her body.
Nigella, bright and beautiful, who seduced us into thinking flesh was erotic, has shed that flesh. Pursued by fashion cacklers, she appears to have succumbed. As have Sophie Dahl, Fern Britton, Anne Diamond and star actresses and singers. Again, I can't blame them at all. I looked at eight glossy magazines this weekend to see if any of the fashion shoots were with women who didn't look like coat hangers. Only two did, but then their readers are homely, sensible and practical.
I have never been thin and I have never dieted. And so I am round like an apricot, as my mum was. Though not a size 8, I wear nice clothes, have always found men to love me, to flirt with, to make me feel attractive. Except for a minority – like the ghoulish Karl Lagerfeld who criticised Adele for being "too fat" – in general men are not repulsed by flesh on a woman. Quite the opposite.
In the fab new film The Sapphires, about a 1960s aboriginal girl group, their manager falls in love with the chubbiest of the singers. In real life, Adele has a good man and sensibly says she will lose excess fat if it affects her health or sex life. She is already slimmer than in her earlier days. I hope she can stay strong – for all our sakes but especially for the sake of those other famous women ground down by body harpies.
Join our new commenting forum
Join thought-provoking conversations, follow other Independent readers and see their replies