Boris Johnson is spot on. All bankers have ever cared about is other people's interests
Of course, the problem with this country is that bankers haven't been greedy enough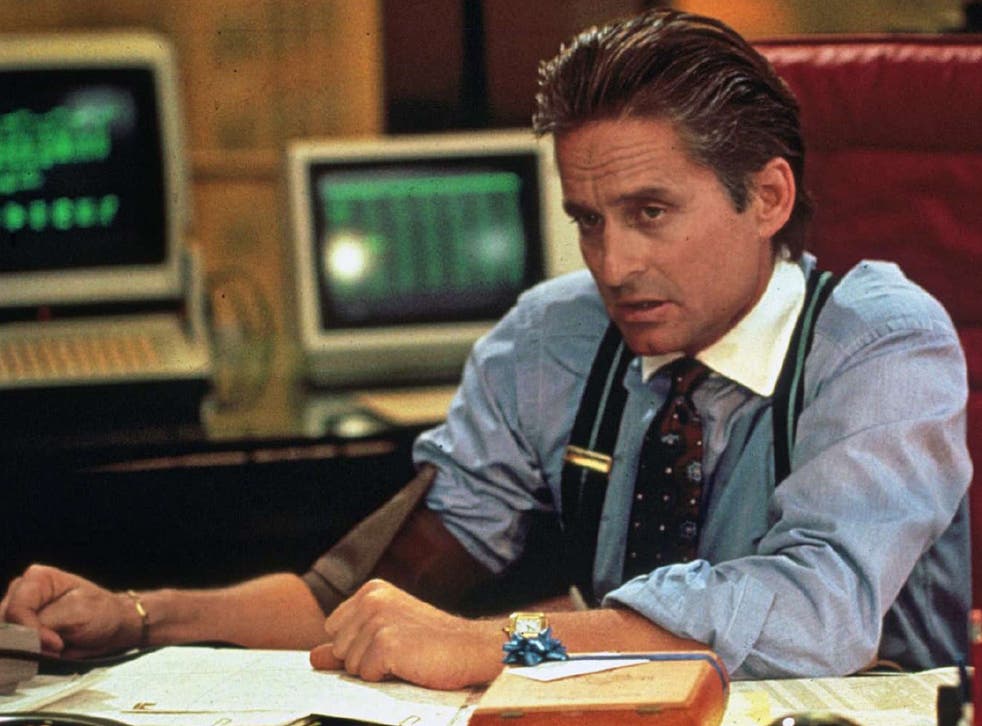 At last someone has had the courage to say it. "We need the Gordon Gekkos of London to display their greed," said Boris Johnson, because that's been the trouble with this country – the bankers of London haven't been able to display any greed. If only they'd been allowed to display a bit in 2006, instead of renting out their offices for free to orphans and injured kittens, the banking crash might never have happened in the first place.
No matter how much we begged them to be slightly greedy, yelling, "Please, bankers, your generosity is damaging the economy, even Jesus accepted the odd bonus to boost growth rates in Galilee", outside board meetings, they wouldn't listen. Instead, people such as Fred "Oxfam" Goodwin refused to take a penny – so let's hope we've learned our lesson.
It is the same with energy companies. No wonder there are problems when the chief executives of npower and Centrica refuse to exhibit the tiniest hint of greed. "Take SOMETHING", plead the elderly, as they send a fiver for the year's heating, but the money is sent straight back with a note saying, "This is our treat", along with a selection of quotations from the Dalai Lama on how giving can cleanse the soul.
But now we'll take Boris's advice and bring our kids up to understand economics. So we can shout at them: "WHAT have I told you about being greedy?" And they'll whimper: "You told me I have to practice it every day."
"Exactly," we will say proudly, "Now DON'T share your sweets with your sister. Eat them all yourself, except two, thereby creating a shortage of your product so you can market it at an inflated price to create wealth."
Boris was even brave enough to say that the super-rich "should surely be hailed like the Stakhanovites of Stalin's Russia, who half-killed themselves, in the name of the people, by mining record tonnages of coal".
The first thought here must be why has nothing been said up to now about this alarming health and safety record in the hedge-fund industry? Maybe there are whole teams at Goldman Sachs who put their arms up to vote themselves a bonus, dislodged a beam and have been stuck underground for months as the building gave way. The super-rich are due this praise, the Mayor of London said, because they pay 30 per cent of the tax. Unfortunately, they pay it to Monaco and the Isle of Man – but I'm sure his point is still valid. He was suggesting we should be grateful for the inequality in society, because it enables the rich to earn so much that they can give a bit of this wealth back in tax. According to this theory, the more inequality there is, the better off the poor will be.
Mrs Smethurst, a shelf-stacker in Tesco, is a fool to ask for any wages at all, as that money should go to the shareholders who would then pay a couple of quid in tax, making us all better off. But no, instead she took it herself so that she could waste it on kids' clothes and cat food. So when the library shuts down you know who to blame – Smethurst. And yet, if you put a brick through her window, YOU'RE the one that gets done. You couldn't make it up.
The other point Boris made is that 16 per cent of us have an IQ below 85, and when some people are that thick, inequality is inevitable. To understand the natural link between intelligence and wealth, you have only to look at the programme Made In Chelsea. Here you see young men and women spending their whole lives sipping cocktails and holding parties on boats, clearly as a direct reward for being especially clever. The envious might argue that Chloe Green, for example, enjoys this lifestyle because she is the daughter of Sir Philip Green, who owns Topshop, but look carefully and it's obvious it is because she did really well at knowing which triangle came next in an IQ puzzle.
Boris himself must have acquired his wealth, such as his £2m house, through intelligence alone, as it is hard to see how his humble background at Eton, or having a father who was a Conservative MEP, can have helped in any way. He was probably spotted on a CCTV camera being intelligent somewhere, and was plucked from the poverty of the Bullingdon Club to become mayor. There is a sort of genius to the comments Boris made, because Gordon Gekko was never meant to be a role model. He was a pathetic baddie. It would be like announcing that London needs more people like Dr Evil, to "liberate the entrepreneurial spirit of our businesses". But also it doesn't seem to matter what Boris says; he gets away with it because, even if his personality is appalling, at least he's got one.
If only Saddam Hussein had understood this tactic. Instead of looking menacing, he would have ruffled his moustache, come on television and said: "Blimey, those Kurds can give you some jip. Anyway, pish and tish to them. I sent in rather more chemical weapons than strictly required, I grant you, but there we are, spilt milk and all that. Still, at least I remembered not to insult the womenfolk of Basra. Always causes a bit of a stir." Then we'd all have laughed and Saddam would now be 3/1-on for becoming the next leader of the Conservative Party.
Join our new commenting forum
Join thought-provoking conversations, follow other Independent readers and see their replies