The bravery of women shames men
Ingrid Loyau-Kennett engaged a man holding a meat cleaver in conversation until police arrived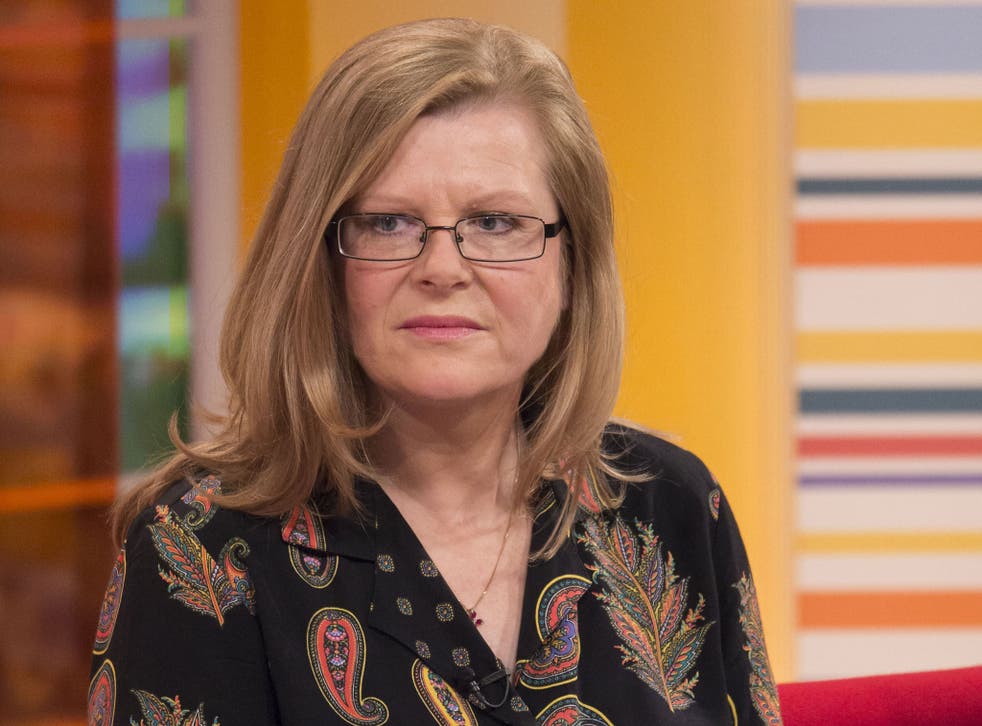 This has been a week when a few brave women stood up and the rest of us watched in awe. The horrific events in Woolwich filled me with revulsion, then a concern that images of men with blood over their hands would be seen by impressionable young men. If I had nightmares, what about them? Will they have seen the saturation coverage of the killing in all media, watched it trending on Twitter and want to ape that instant notoriety? I hope not, but the one image that gives me hope is of three ordinary women, confronting the alleged perpetrators while others walked by or stood transfixed, recording on their phones, tweeting banal messages.
Ingrid Loyau-Kennett, the former scout leader, engaged a man holding a meat cleaver in conversation until the police arrived. Fifty people watched her, and she had to push one who was filming away because he was too close and might disconcert the alleged attackers. "It made me sad, they were thinking of themselves, not about this poor guy [the victim]." When one of the alleged killers said, "I will shoot the police when they come," she said: "That's not going to happen. I am here and I am going to listen to you." Two other women stood by the body of the dead soldier, covering it, offering prayers.
These selfless women are everything Tony Blair and David Cameron are not. We are in this mess because politicians talked of a "war on terror". Like the "war" on drugs, we will never win because it is being waged on the internet 24/7. Lone men and women sit in their bedrooms communicating with people spewing hatred on the other side of the world.
Politicians don't do what Ingrid did; they rarely listen. When more than a million voters said they didn't want us to go to war in Iraq, Blair refused to listen. Now we're stuck in Afghanistan but that war is being played out on an ordinary high street back here. The events of last week show us why more women are desperately needed in politics. Maggie Thatcher aside, most of us believe in conciliation, not confrontation, in conversation, not rhetoric and grandiose declarations of intent.
Disgracebook
One of the year's most highly publicised books has been Facebook's CEO Sheryl Sandberg's bestseller Lean In, subtitled Women, Work and the Will to Lead. As you will probably know, she comes to some tough conclusions about why there aren't more women at the top in business. We beat ourselves up, are too eager to please and feel guilty about putting our job over our families. Rather than blame the establishment, she says, we must subvert from within to rise up through the ranks. Sheryl is proof that her methods work, but how does she square running a company that disseminates degrading images of women, and allows users to encourage violent behaviour? Facebook has double standards: it censors positive images of breastfeeding mums and cancer victims showing their post-mastectomy scars, but permits pages entitled Kicking Your Girlfriend in the Fanny Because She Won't Make You a Sandwich and Raping Your Girlfriend Just for Laughs.
Last week, after receiving an open letter sent by 60 protest groups including Everyday Sexism, Facebook took down some of the most offensive, but asserted that 'vulgar and offensive content would remain, as they constitute "free speech, not hate speech". A young girl on Radio 4's PM last Friday, described how, when she was aged 16, her boyfriend had violent sex with her while watching internet porn on his phone. He expected her to mimic simulated rape, even though he was her first sexual partner and she was reluctant.
As my colleague Joan Smith writes today, internet porn (often presented as "humour") is changing the way teenage boys view women, and girls are being pressurised by their peers into explicit sexual acts, which are often recorded and shared. Campaigners claim some success after tweeting advertisers whose campaigns appear next to these offensive sites. Nissan, Finnair and Ocado are among the companies said to be unhappy with Facebook's monitoring processes. Ms Sandberg should accept that rape jokes aren't funny in any circumstances, even if it's profits, not morals, that drive her company.
The good life
Sometimes, women get kicked in the teeth by other women. Can Everyday Sexism take on the actress Penelope Keith, who has given a ludicrous interview to Country Life asserting that rising house prices are partly brought about by selfish older women who decide to get divorced? She opines: "If only we could educate people to go on living together for longer … it's all these women in their fifties and sixties who suddenly want their own space, to be their own people. To do what?"
I can answer that in a nutshell. After years of listening to sport on telly, washing and folding his clothes, cleaning up after the kids, standing dutifully at his side at dreary work events, laughing when he tells an unfunny story down the pub for the 15th time, what's not to like about going out with your female friends, signing up for yoga, eating a meal for one, joining a dating website and watching Downton or Mr Selfridge without someone snoring in the background? Men the same age routinely dump women for younger models, then breed. Women reluctantly split up to face life as a sexless singleton. We've worked for our financial independence and it's up to us how we spend our old age. Once our kids have left home, why shouldn't we have fun?
Berry silly
Another woman whose views might enrage feminists is Bake Off's Mary Berry, who is relaxed about her co-presenter Paul Hollywood's marital woes. Mary has spoken about how lovely it is to have men open doors and give us a hand when necessary. She's always worked and is highly ambitious, but thinks it's her job as a dutiful wife to dress nicely and have a lovely dinner on the table at night. Mary has been successful enough to have help, so perhaps her experience of combining work and family is a privileged one.
Paul is alleged to have become "close" to the pretty co-star of his US series, Marcela Valladolid, and has moved out of the family home into a flat nearby. Fans are outraged: this chap has eulogised about his wonderful marriage and used his wife to promote his mainstream image, but Mary is reported to have said: "You can't blame him. Things happen and boys will be boys …. If a boy goes into a cake shop he tries every cake, whereas a girl will just stick to the one she likes."
Relationships are nothing like a Victoria sponge. If they were, you could perk them up with different fillings and fancy icing. Women are just as likely as men to move on, and I expect that in a month's time, after a huge backlash, Mr Hollywood will be eating humble pie, hoping to woo his wife back with a perfect apricot tart.
Join our new commenting forum
Join thought-provoking conversations, follow other Independent readers and see their replies