The Bullingdon Chancellor: why George Osborne is a very uncivil, as well as useless, Chancellor
With pathetic economic growth, the least Osborne and Cameron could do is abandon the rudeness of their drinking society at Oxford. Instead, they want to champion it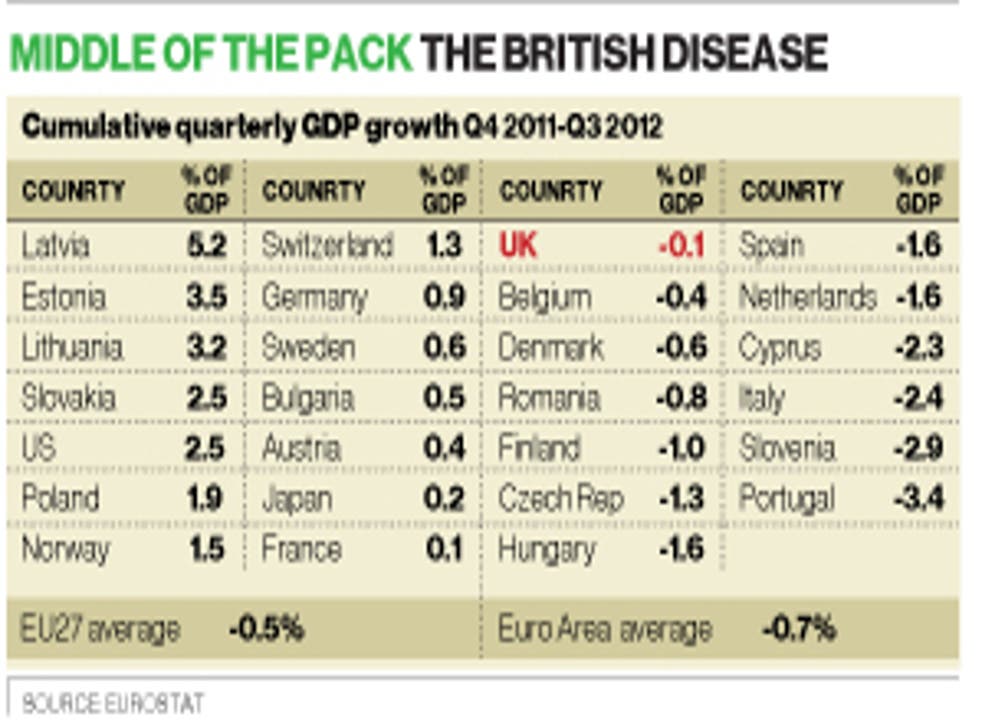 In a recent interview the Democrat Senator George Mitchell, a former majority leader of the US Senate, revealed details of his relationship with the Republican Minority Leader and ex-presidential candidate Bob Dole.
Mitchell explained that at the outset he told Dole he would never spring a surprise on him and would not resort to personal attacks ever, and he didn't. The two senators would meet twice a week for dinner to discuss important matters and maintained a highly professional relationship.
Similarly, President Ronald Reagan used to meet regularly with House Speaker Tip O'Neill.
Those days seem long gone. Things are quite different in the US Congress nowadays, where there is little room for cordiality or compromise between the warring parties, which thus brings the fiscal cliff ever closer.
This time around President Barack Obama, though, appears to have the mandate to raise taxes on the rich as the polls say, by around two to one, that the Republicans would take the blame for any cliff-jumping, just as they did when Bill Clinton closed federal buildings. Quite a lot of Republicans now appear ready to do a deal as the days of the Tea Party appear numbered. Politics is inevitably about the here and now.
Infantile
I was struck this week how the level of civility in the House of Commons has reached similar lows, with the infantile behaviour of both the Chancellor and the Prime Minister, who behaved as if they were at a meeting of the Bullingdon Club, with much infantile rolling of eyes, laughing, grinning and sneering as Ed Balls responded to Osborne's Autumn statement.
Their behaviour reminds me of Sir Mervyn King's comments revealed in the Wikileaks cable from Ambassador Louis Susman that the two of them lack experience, deal in broad generalities, and tend to think about issues only in terms of their political rather than their economic impact. Plus they surround themselves with a very narrow and weak team of young advisers. The blame game is not good for the country, and politicians need to start working together to find ways to drag us out of the worst recovery in a century. Now.
Ed Balls had received few if any details of what was in the Statement. Osborne had sprung a surprise by claiming the deficit was falling, which seemed to be something of a shock. We quickly learnt that this was all a sleight of hand, economic trickery, as the part-time Chancellor had fiddled the size of the deficit by accounting tricks including reducing it by monies from the Asset Purchase Facility, the proceeds from the yet to be conducted 4G spectrum auction, and the reclassification of Bradford & Bingley and Northern Rock on the state balance sheet.
Osborne opened his response to Ed Balls with "that was the worst reply to an Autumn Statement I have ever heard in this House", which of course said it all. Politics of smear and innuendo over serious economic analysis. He told the Today programme the next day: "I would say the reason why the House of Commons doesn't take Ed Balls very seriously is not … it's got nothing to do with the fact he's got a stammer. It's because he was the chief economic adviser when it all went wrong, and he never acknowledges that. He never admits that he was there at the scene of the crime, so obviously when we listen to his answers about what should happen next, we're a bit sceptical."
As Winston Churchill famously said "a man is about as big as the things that make him angry" and "their insatiable lust for power is only equalled by their incurable impotence in exercising it".
In his Statement, Osborne absurdly claimed the economy was "healing" and his policies are "on the right track", which is definitively not the case. The Office of Budget Responsibility lowered its growth forecasts by a lot. GDP is forecast to fall by 0.1 per cent in 2012 and then to grow by 1.2 per cent in 2013, 2 per cent in 2014, 2.3 per cent in 2015, 2.7 per cent in 2016, and 2.8 per cent in 2017. As Alastair Darling noted, these forecasts look much like the OBR's hugely overly optimistic forecasts from 2010 that failed to materialise.
Even based on their forecasts, which Capital Economics believes are still too optimistic, and I agree, by 2016 growth will be a massive 3.2 per cent lower than even they forecast in March. Growth is not forecast to return to firmly above-trend rates until 2015, which means that recession will have lasted seven years compared with four in the 1930s.
Losing the war
Far from healing, the economy appears to get worse by the day. Later in the week Eurostat released data on GDP growth which placed the UK's position in context. The table above presents GDP growth over the last year, from Q42011-Q32012, and shows that the UK grew less than France. We ranked 15th out of 27.
The Office for National Statistics made matters worse with its new data releases on trade and industrial output, which are both suggestive of very weak if not negative growth in Q4, ie triple dip. The trade data for October showed a steep downturn in exports. The UK's trade deficit widened more than expected in October, rising to £3.6bn from £2.5bn in September. The deficit in goods was the biggest worry, up to £9.5bn compared to a revised £8.4bn in September.
Manufacturing output fell 1.3 per cent in October, far worse than the 0.2 per cent decline that analysts had been expecting. The weak 0.1 per cent growth in goods production previously signalled for September was revised down to now show no increase. With the exception of the 3 per cent drop in production which occurred back in June due to the additional bank holidays, the October fall in manufacturing output was the largest since January 2009.
Our AAA credit rating never seemed a big deal to me, but given that Slasher made out that it was, then losing it would spell political trouble. Oh dear.
To quote Churchill again, "politics are almost as exciting as war, and quite as dangerous. In war you can only be killed once, but in politics many times". We are in an economic war we are losing. More civility and fewer surprises would help.
Join our new commenting forum
Join thought-provoking conversations, follow other Independent readers and see their replies