Bumps on the road to British cycling nirvana
There are more of us on two wheels than ever before - but cyclists must not lose their sense of caution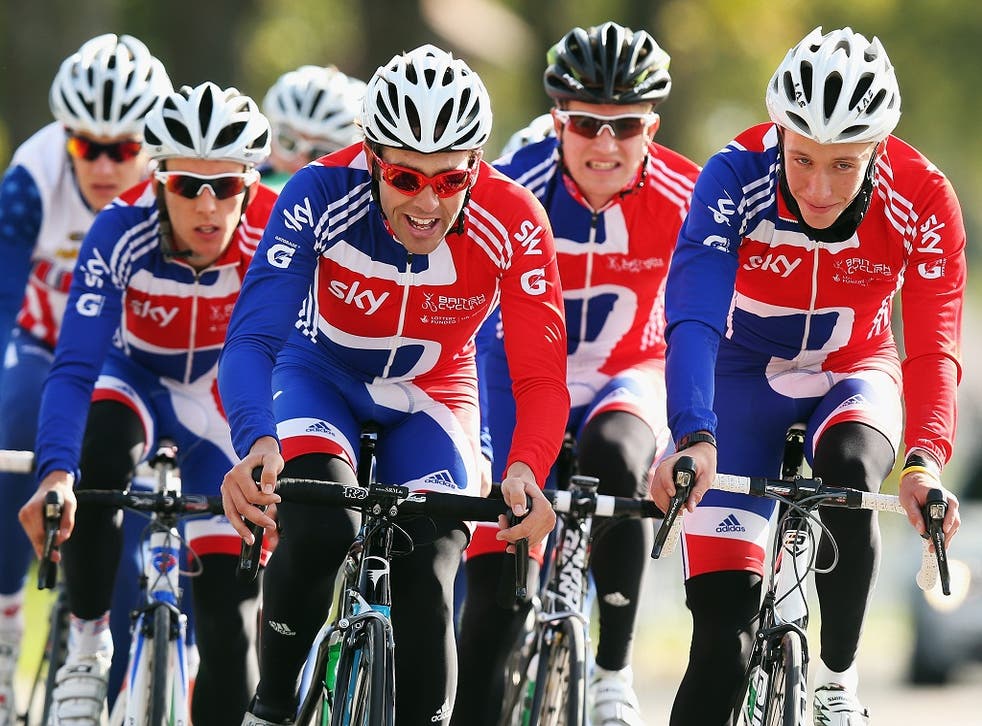 Britain is rightfully basking in the glory of a bicycle boom; a pedal-powered renaissance. We have our first Tour de France winner, a home-grown Tour of Britain champion and Olympic and Paralympic teams, boasting the roundest wheels of them all, which wiped the floor with their opposition. It's a good time to be a saddle-bound Brit.
Or so you might think, but earlier this week, in a story printed in The Times, a few of our summer's two-wheeled stars revealed their frustrations on Britain's streets. "When people give you three inches of space when overtaking, I often think, 'If you knock me off and I die, how would you feel about that, if I was dead?" the cycling superstar, Victoria Pendleton wondered. "'What if you killed me when I've spent my whole life training for the Olympics and it's over because you couldn't wait for three or four more seconds?"
My spluttering career doesn't flash before my eyes when someone scrapes dangerously past me, but I recognise what she's describing. Impatient drivers pose a very real threat to cyclists; you can sense the rage simmering behind you, as fidgety feet press lightly on unfulfilled pedals. The Royal Society for the Prevention of Accidents (RoSPA) found that in 25% of fatal cyclist accidents, the vehicle – most commonly a car or taxi – ran into the back of the bicycle. "In a built-up area you have to expect one idiot an hour," Pendleton said.
There were more accidents involving cyclists in 2011 than in any other of the five previous years. There were over a quarter more cyclists "seriously injured" in accidents in 2011 than the average between 2005 and 2009; 15% more were "slightly injured".
Fortunately, however this is not nearly as bad as it looks - because of the sheer mass us cycling now.
So that's good news: more cyclists and fewer accidents (proportionally) but there's plenty that can still be done. Dani King, who helped Team GB break the world record in the female team pursuit, spoke longingly about the cycling culture in The Netherlands.
The country is a good case study for the 'safety in numbers' theory. It saw a 45% increase in cyclists from 1980 to 2005 and a 58% proportional decrease in fatal crashes in the same period. The more people who cycle, it seems, the better.
Now for the kicker: cycle safety does not only rely on more bikes and responsible drivers. As much as we cyclists like to propagate the "car – evil; bike – good" narrative, we could do well to furrow our brows and shake our fists in consternation at some of our free-wheeling colleagues. The fixie-riding, headphone-wearing cycling enthusiasts who career at full pace into busy roundabouts are reckless and dangerous.
The most common reason recorded by the police for bike crashes was someone "failing to look properly". In 57% of serious collisions where this reason was cited, it was the driver who "failed to look properly" and the remaining, not insignificant, 43% of the time, it was the cyclist. Cyclists aren't blameless. Impatient drivers kill but inconsiderate cyclists aren't beyond reproach.
We should keep pushing for longer, wider and better bike lanes, but we should also celebrate that cycling in Britain is safer than it used to be.
Join our new commenting forum
Join thought-provoking conversations, follow other Independent readers and see their replies