Channel 4's 'Bedlam' is right to expose the tough reality of severe mental illness
We must ensure that our desire to protect vulnerable people from media exploitation doesn't result in censorship of mental health issues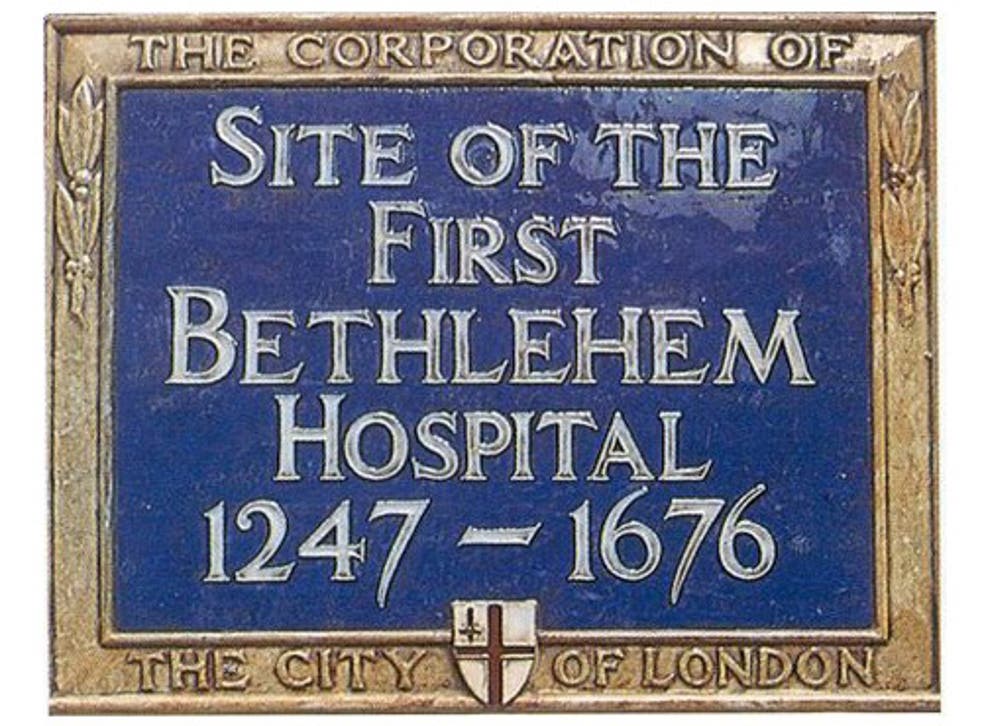 If you haven't been watching Channel 4's documentary series Bedlam so far, I urge you not to miss tonight's episode. Filmed over several months at the Maudsley – the world's oldest psychiatric institution, tonight's instalment it takes an unflinching look at the reality of living with psychosis.
Having seen an advance copy of the episode, I was impressed with the sensitivity of the film, which manages to be both matter-of-fact and intensely moving. It makes for tough viewing, including footage of people clearly in the grips of psychosis and of one woman being sectioned.
The exposure of these intensely private moments of crisis is what makes the series so raw and absorbing, but they also throw up some uncomfortable questions for viewers.
As the patients had clearly lost touch with reality during much of the filming, many will ask how they can possibly have the capacity to consent it being broadcast on TV. The Maudsley has provided a lot of information about how they made the programme and the safeguards they put in place.
But even if the patients did fully understand what they were agreeing to, is it wrong to broadcast such intimate footage of people who are already vulnerable to millions of viewers?
For anyone thinking about appearing on prime time TV or anywhere in the media, it's a tough and complex decision, but there are extra factors to think about for people with a serious mental illness. For example, bipolar and personality disorders can include symptoms such as an inclination towards taking risks, making decisions without thinking them through and a strong desire to please others by agreeing to things that aren't necessarily in their best interests. In those circumstances, issues around informed consent become much more complex.
On top of this, social media and the internet have transformed the experience of appearing in the public eye, whether on TV or in the press. Audiences now provide honest and instant feedback, which can be hugely validating when it's supportive, but even the most thick-skinned would struggle with the thoughtless and sometimes downright nasty comments which also inevitably appear.
These are issues I think a lot about, as a big part of my job at the charity Rethink Mental Illness involves supporting people with mental health problems to tell their story in the media. While my charity would never put someone forward while they are in the midst of a crisis, the same issues around informed consent and the implications of speaking out still apply.
Despite the risks, I still firmly believe that, with the right support, people with severe mental illness absolutely should be given the opportunity to publicly open up about their experiences. This is important because one of the most powerful and effective ways of breaking down stigma and campaigning for better mental health care and treatment, is by giving a voice to people directly affected.
It's absolutely right that we ask questions about the support that's in place for people appearing in programmes like Bedlam. But we should be careful that concern doesn't tip over into a place where we are disempowering people and making blanket assumptions about what is in other people's best interests. 
Over the past few years we have seen an increasing appetite within the media to cover mental health and in particular, conditions like depression and anxiety. But some who have experienced darker depths of severe mental illnesses like schizophrenia and the sharp end of our under-funded mental health system, find it frustrating that their experiences are still rarely talked about.
That won't change unless we allow people to tell their stories and ensure that legitimate concerns over consent don't go so far as to silence an entire section of our society.
Those who speak out are doing so on behalf of the many thousands of others. The power and the bravery of that act should not be underestimated.
Join our new commenting forum
Join thought-provoking conversations, follow other Independent readers and see their replies