Chris Blackhurst: Be it Leahy or Ferguson – beware the legacy of a leader who stays too long
This week, Tesco disclosed a slump in first-half profits of 24.5 per cent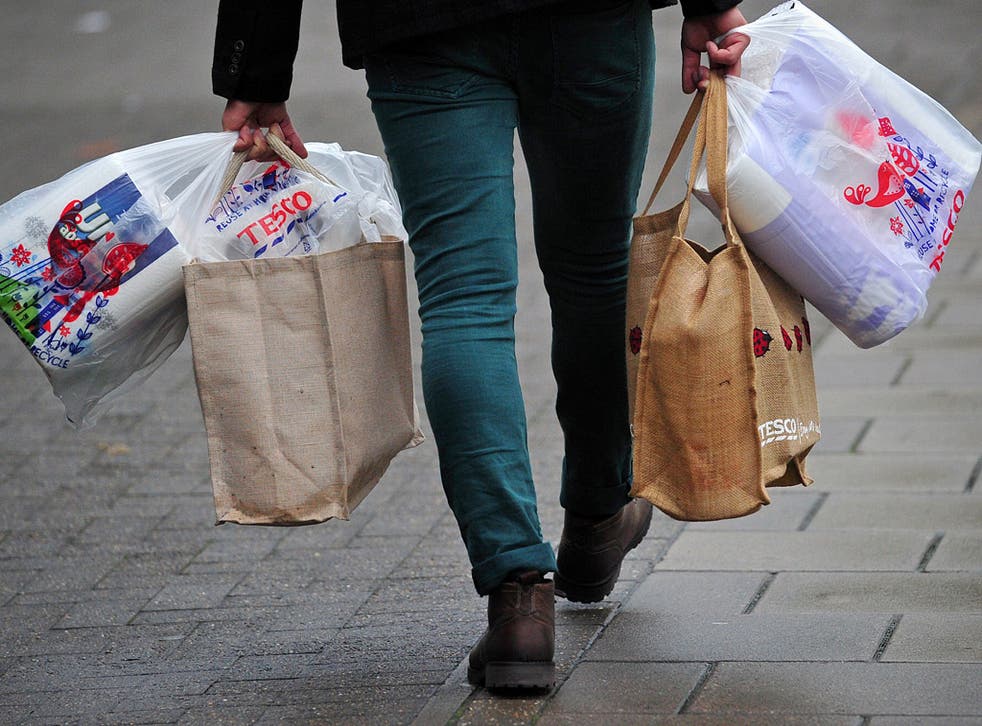 Every year, Management Today magazine publishes a ranking of Britain's "Most Admired" companies. From 2005 to 2010, the list was dominated by one company and one man. Tesco and its then chief executive, Sir Terry Leahy, crucified the opposition, constantly heading the categories that made up the survey, claiming the overall top slot, with Leahy repeatedly winning the Most Admired Business Leader prize. The trophies joined the others on the sideboard in Cheshunt, Hertfordshire.
Then, in 2010, Tesco stopped winning. That year it came 41st, the following year 171st. The point about these particular awards is that they are judged by a company's peers. Other firms are asked to mark their rivals in a whole host of subject areas, the results are collated and the winner announced. In short, they stopped admiring Tesco and its long-serving boss.
In 2011, Philip Clarke succeeded Leahy. What he found was a company in disarray. It had ploughed a fortune and considerable management effort into launching in the US, via its Fresh & Easy chain. In this country, its aggressive expansion policy had seen it reach a dead end in terms of adding new stores and space. Many of its senior executives had been in their jobs too long and the top tiers needed refreshing. Crucially, Tesco had lost the trust of its customers and had failed to respond to others – notably Aldi and Lidl at the budget end, and Sainsbury's and Waitrose at the high end – coming up fast.
This week, Clarke had to disclose a slump in first-half profits of 24.5 per cent. I met Clarke shortly after he took over and saw him again some months later. On each occasion, he was diplomatic but there was no disguising his shock. It was tricky for him – he'd worked in Tesco for years, was part of Leahy's inner circle, but for the most recent period had been overseas, minding its operations in Asia.
So he chose his words carefully, saying that "Tesco has to get back to where people want it to be" and "we need to be more relevant to our customers' wishes". The implication, between the lines, and from his facial expression, was clear: he'd inherited a mess.
Leahy was a towering figure in business – idolised and feared at the same time. Simply nobody in his industry was as aggressive or commanding. For 14 years, from 1997 to 2011, he created Tesco in his own image, stamping his mark on every aspect of the group's performance. "Our market share of UK retailing is 12.5 per cent," he once said to me, referring to a figure that was provoking howls of protest among consumer groups as being far too high. "That leaves 87.5 per cent to go after," he added, in his blunt Scouse accent, and grinning.
Cast your mind to another field entirely and does all this seem startlingly familiar? At Old Trafford, David Moyes has succeeded Sir Alex Ferguson, only to find that last season's Premiership champions are in poor shape, that the Manchester United squad requires urgent strengthening. As worrying for United's fans and owners is that Moyes appears to have been put in charge of a team in torpor. They're no longer playing with the same drive and hunger that so characterised the Ferguson reign.
Did Leahy see it coming? There are plenty in business who suspect he did. What about Ferguson, why did he retire at that particular moment; did he too know he could go no further? Certainly, that would be one interpretation.
We've been here before. In the City, it was said of Lord Browne that he stayed too long at BP. In politics, Mrs Thatcher and Tony Blair arguably did the same.
Beware the chieftain who has been in office for a lengthy period; who is used to getting their way, who only needs to snap their fingers and it will be done; who refuses to countenance stepping down, to the extent that no successor is properly groomed; and when they do finally decide to go, it is too late. Quitting while ahead – it's the best management attribute of all.
Payday reforms won't stop people getting into debt
Listening to the acclaim for the new plans to regulate payday lenders, you could be forgiven for thinking it was game over for the likes of Wonga and co.
I should make a declaration here. I believe in caveat emptor and anyone borrowing from such outfits does so in the knowledge of what may befall them if they don't repay. More fool them if they run up huge amounts of interest.
My own son has borrowed from them, in order to go clubbing on a Friday night, ahead of his pay day and repaid them the following week. Where's the problem?
I know some will say the vulnerable fall for their promotions, and get sucked in by them. But if you speak to the payday lenders those are not the customers they want – they would prefer to deal with people who repaid them quickly, albeit with some interest than with folk who do not pay at all and run up debts they simply cannot meet.
The measures, announced by the Financial Conduct Authority (FCA), come after years of campaigning against the industry. They look tough: payday lender will have to issue debt warnings (like a health notice on a cigarette packet) in their adverts; they will be limited on how much they can lend; they can "roll over" a loan only twice; they're restricted on how many times they can try to get the cash out of the borrower's bank account.
I hate to say it, I really don't want to pour cold water on the proposals, I really don't… but in my view they will not change a thing. This is because those opposing the lenders have failed to make the distinction between the more high-profile operators, such as Wonga, and traditional loan sharks. Anyone who supposes the reforms will in any way affect the latter should think again.
Indeed, that was suggested by the response from the trade, when the Consumer Finance Association said they were "an opportunity to set a bar over which irresponsible lenders will struggle to jump".
There was another clue: the use of that word "company". The nasty guys, the ones who roam the nation's sink estates threatening all manner of violence if they're not repaid with astronomical interest, tend not to register at Companies House. They do, though, call themselves "firms" but sadly, not of the legally-recognised, FCA variety.
Why the secrecy over press regulation?
Next week, eight MPs will sit down, in secret, to decide the future of UK press regulation. The four Tories and four Lib Dems will form a special sub-committee of the Privy Council to consider whether the charter put forward by the UK's largest newspaper groups should have legs.
How they came to be chosen is a mystery. Similarly, their discussions will remain unknown. It's remarkable that such an important subject can be so hidden.
It's just the sort of thing that, were he alive, might cause Ralph Miliband to voice his disapproval. Hand-picked MPs, gathering behind closed doors, royal patronage… it ticks all the boxes on Ralph's supposed hate-list. Oddly, it causes similar disquiet among many in journalism. Who knows, it could even be the one subject that the late Ralph and Daily Mail editor Paul Dacre might agree upon.
Join our new commenting forum
Join thought-provoking conversations, follow other Independent readers and see their replies