Chris Huhne's downfall is another example of the amazing risks a politician will take
People who choose a career of perpetual uncertainty are liable to behave crazily. Just look at Archer, Aitken, Crossman, Phillips, Bevan...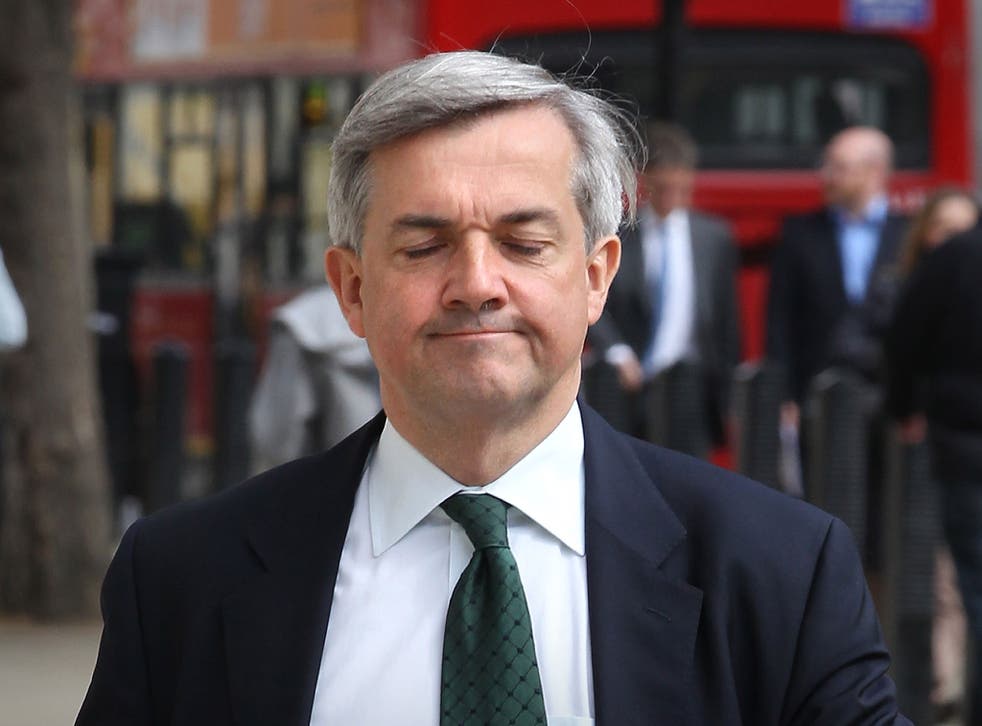 Chris Huhne's political annihilation occurring on the day that archaeologists confirmed the discovery of Richard III's skeleton naturally prompts thoughts of the nature of dramatic tragedy, as set out by William Shakespeare. The convention is that a man of unusual ability and forceful personality in a position of great power (actual or potential) is ultimately destroyed by a flaw in his character.
Yet my thoughts, following Mr Huhne's confession of guilt to perverting the course of justice over claims that another person had taken his motoring speeding points, went more to one of Shakespeare's comedies. In particular, the remarks by Touchstone in As You Like It, in which the court jester talks about the seven degrees of behaviour in a quarrel: "The first, the Retort Courteous; the second, the Quip Modest; the third, the Reply Churlish; the fourth, the Reproof Valiant; the fifth, the Countercheque Quarrelsome; the sixth, the Lie with Circumstance; the seventh, the Lie Direct."
Tragic
Westminster politics has succeeded the court as the focus of the struggle for power; and it is increasingly the view of the audience – us – that the Lie Direct is the Member of Parliament's standard form of expression in a difficult spot. This is not quite so: dissimulation and evasiveness is much more common – in part because being caught out in such behaviour is not fatal to a politician's career. The shameless, knowing, look-you-in-the-face, unintermediated lie is much rarer; and when found out, almost invariably terminal.
That is what Huhne did, and with icy self-control. After The Sunday Times and the Mail on Sunday in May 2011 carried allegations that he got someone close to him to take speeding points on his behalf, he stared directly into the summoned television cameras and declared, with ineffable calmness and certainty, that the allegations "have been made before and have been shown to be untrue. I very much welcome the referral to the police as it will draw a line under the matter". As someone once said in a different context, every word in that was a lie, including "and" and "the".
More recently, as the case moved towards a trial, Huhne announced that: "I'm innocent of these charges and I intend to fight this in the courts and I'm confident that a jury will agree." As we now know from yesterday's court proceedings, he had made two attempts to get the case struck out. Still, at least he has made an honest plea, at the last opportunity, and which might save some pain for his children; the texts between him and son, released by the court yesterday, are truly tragic.
I don't know Mr Huhne at all, but a close mutual friend told me she was "amazed" by the way in which – as is now clear – he had behaved up to this point. She described him to me as "a good father, a loyal friend, a kind and decent man". Yet they had known each other from student days; and since then Huhne had not just gone into the brutally tough business of full-time politics (after periods of employment in the comparatively gentle and innocent worlds of national print journalism and finance); he had suddenly come close to the pinnacle of national political power – something which must have been almost vertiginous to a Liberal Democrat.
Intensely ambitious from the start – he had made two challenges for the leadership of his party – Huhne had clearly been prepared to perjure himself, if necessary, to keep his political career on the road (although what a monumental absurdity to think that that career would have been seriously damaged by the admission of speeding and the possible loss of a driving licence).
This is hardly the first case of its kind. In recent years there were two other such examples – and much worse ones. Jonathan Aitken, as Minister of State for Defence Procurement in John Major's administration, "lied and lied and lied" when he sued The Guardian for suggesting (truthfully) that Arab business associates had paid for his accommodation at the Ritz Hotel in Paris. Aitken even persuaded his daughter to write a false affidavit for him.
Then there was Jeffrey Archer – incredibly, still Lord Archer of Weston-super-Mare – who in 2001 was finally convicted of perjury; he had suborned an associate to give him a false alibi which enabled his successful suing, 14 years earlier, of a newspaper which had accused him of sleeping with a prostitute named Monica Coghlan.
Nerveless
It's not only Tories who have perjured themselves to keep their image clean (and meanwhile gain a pile of money fraudulently by suing newspapers which have published the truth). In 1957 three leading Labour politicians, Aneurin Bevan, Richard Crossman and Morgan Phillips, sued The Spectator for running a piece which had accused them of being drunk while on a trip to the 23rd Congress of the Italian Socialist Party.
After a trial they won what was then an immense sum in damages – and they had insisted on going to trial even after The Spectator's then owner had offered to run an apology and pay their legal costs. Later, Crossman's posthumously published diaries revealed that the story was accurate; and in 1978 Brian Inglis on What the Papers Say revealed that Crossman had told him a few days after the case that they had committed perjury.
I hope it is not just because I am a journalist that I regard their actions and those of Archer and Aitken as much worse than Chris Huhne's. In terms of evil done to an identifiable person, there is no victim of Huhne's offence: it is a crime against justice in general – and described as such. Of course, that is especially heinous in one whose job it is to make laws. Yet I am not angry about it in the way that I am that Aitken, Archer, Crossman, Phillips and Bevan were prepared to gain hundreds of thousands of pounds, and, in the process, almost destroy the careers of journalists who had done nothing more than uncover the truth.
Is such nerveless behaviour peculiarly in the nature of politicians? In one way, I think it could be. Even to embark on a political career is to be a risk-taker. It is desperately uncertain, having no formal structure of promotion and relying on the public's whim, without guarantee of a job for more than five years. Those who take such risks are much more likely than most men to stake their whole career on a single lie.
Join our new commenting forum
Join thought-provoking conversations, follow other Independent readers and see their replies