Clacton by-election: The Ukip bubble shows no signs of deflating quite yet
The party now has the oxygen of further electoral success to help it sustain its support through to next May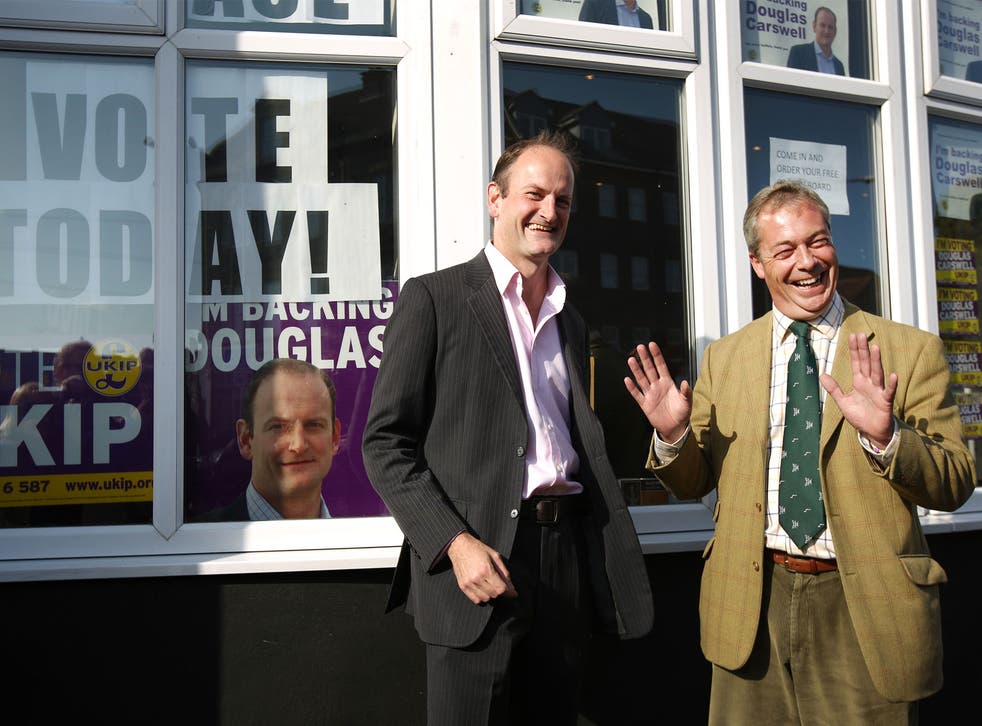 It was undoubtedly partly a personal vote for Douglas Carswell. It would not happen in a general election. But that does not mean that Ukip's success in Clacton – and its near victory in Heywood and Middleton - do not matter.
For a start, even by the standards of previous by-elections the Ukip's performance in both seats was quite remarkable. In winning nearly 60 per cent of the vote from a standing start, Mr Carswell secured the biggest increase in support ever recorded by a by-election candidate, outpacing the 53-point increase secured by George Galloway in Bradford West two years ago.
Meanwhile, not only was the 39 per cent share that Ukip won in Heywood and Middleton well above anything the party had ever managed to win in a by-election before Thursday, but the 36-point increase in support it represented is itself one of the biggest surges ever recorded in a by-election. Only in six previous contests on the UK mainland has a party added more votes to its tally than Ukip managed in Heywood.
But more important are the likely knock-on consequences of these performances. Both the Conservatives and Labour have been praying that the Ukip bubble – currently averaging 13 per cent in the opinion polls - will deflate as the general election approaches, and voters start thinking about who they would like to govern the country for the next five years.
However, Ukip now has the oxygen of further electoral success to help it sustain its support through to next May. Moreover, the claim that a vote for Ukip is a wasted vote or will let Ed Miliband in can now be met with the riposte that in fact a vote for Ukip is a vote for a Ukip MP.
That will make both parties nervous about their prospects next May. But it will worry the Conservatives more. Although Ukip is undoubtedly taking votes from all parties, the polls still suggest that Nigel Farage is winning over more ex-Tories than ex-Labour supporters - and there is nothing in the pattern of Thursday's results to contradict that evidence.
In pictures: The rise of Ukip

Show all 8
Yet there is little sign that voters are keen to see Labour back in government. In Heywood the party managed to add just one point to an already low share of the vote, while in Clacton its support was well and truly squeezed. Mr Miliband, it seems, is limping rather than leaping to power.
John Curtice is Professor of Politics, Strathclyde University
Join our new commenting forum
Join thought-provoking conversations, follow other Independent readers and see their replies