Come on BBC, open up those cupboards
We adore Auntie more than ever. So why not provide better access to her past glories?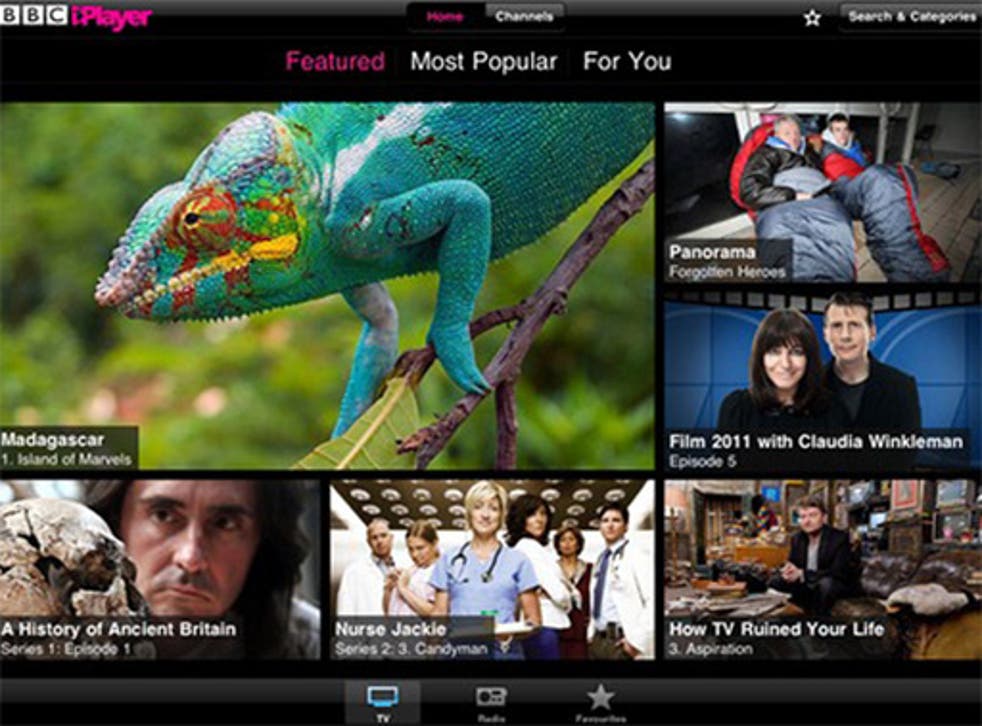 Many years ago, when engineers would still visit your home to install that first broadband connection, the man from BT asked me to check that my internet was working. He stood away from the computer and invited me to tap in an address. I duly tapped "bbc.co.uk" and he smiled. "Everybody does that."
The BBC exists in a dimension beyond normal brand loyalty. Many people regard it as an extension of the public utilities, magically providing services that they simply wouldn't know how to get otherwise. That's why it's not really surprising to see the corporation's iPlayer top YouGov's Brandindex poll of the brands with the most "buzz".
A warm feeling
It's the device which tens of thousands of us will be using over the next few flatulent, house-bound days as we attempt to catch up with just some of the many programmes that no civilised home should be able to find time to watch at the time of transmission. People who would be spooked by the idea of a technology that promised to bring you yesterday's programmes for the next few days will happily take to it if their hand is held by Auntie.
The Brandindex survey doesn't measure brand loyalty in terms of use. Instead it measures lustre, which is not quite the same thing. It asks people whether they have heard anything bad or good about the brand in recent days. This is the time of year when we feel warmly disposed towards the BBC and John Lewis, who also showed strongly in the poll. The top brands would have to under-perform for a long time before we would stopped thinking affectionately about them.
For digital immigrants, those of us born before the 1990s, the iPlayer is another of those small miracles which means we increasingly expect the future to be here today. For those of us who once agonised over how to record The Sting while watching Morecambe and Wise, Christmas viewing was a refined form of torture. For the younger digital natives, the iPlayer is just one of a number of ways that they avoid watching TV at the time the schedulers wish them to watch. It's also, via tablet and smartphone, one of the devices which is moving TV away from the living room and turning it into a solitary pursuit.
Nothing to fear
It seems likely that, once we have got used to being able to watch previously broadcast programmes when it suits us, there could be a clamour for the right to be able to watch them as soon as they're ready. If the BBC has got all the episodes of its latest series in a cupboard somewhere, why not let us watch them at our convenience rather than theirs? Then we'll find out if they love us as much as we apparently love them.
Join our new commenting forum
Join thought-provoking conversations, follow other Independent readers and see their replies