Come on scriptwriters. Haven't we had enough of the 'Bad Scouser'?
I'm fed up with TV's lazy stereotyping of Liverpudlians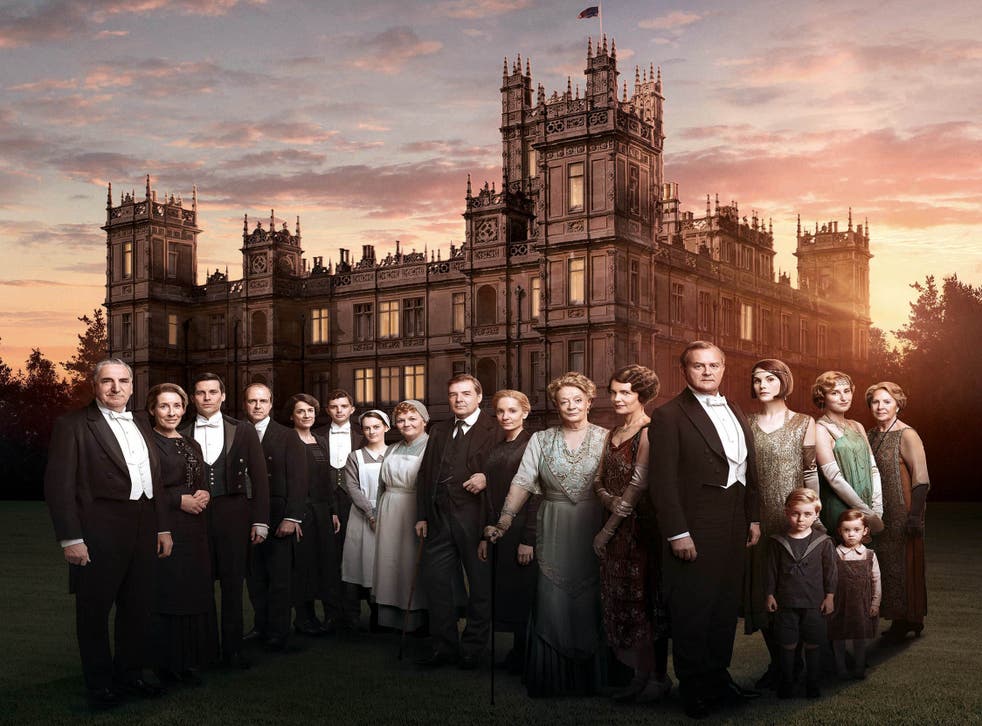 Last Sunday, Downton Abbey returned for its sixth and final series. I could watch Downton until the hunting dogs came home, and would love Julian Fellowes to carry on churning out episodes and twisting plots around his pen. Since it started in 2010, I have excused Fellowes for introducing modern phrases into 1910s and 1920s aristocratic England, for his killing off of great characters and for the (occasional) wooden acting, because Downton is a comfort blanket of a programme which lulls you into benign forgiveness.
But a few minutes into Sunday's episode, my loyalty was stretched to breaking point when a Liverpudlian chambermaid walked into the abbey grounds.
I say Liverpudlian, but the closest the actress's Scouse accent got to Liverpool was the Runcorn Bridge: in one scene, it drifted down the M6 to Bromsgrove before getting the coach to somewhere near Leeds. I couldn't have winced more if Mrs Patmore had spent the whole episode scraping a silver egg spoon down the back of her new fridge. But my real beef isn't with Nichola Burley, the actress who played the maid, Miss Bevan. Very few people from outside Liverpool can pull off a decent Scouse accent. Even those of us who have left our home town find it difficult to tune ourselves back in.
No, it was the character of Miss Bevan that enraged me. The chambermaid is a thief and a blackmailer, who tries to extort £1,000 from Lady Mary over her dirty weekend at a Liverpool hotel with Tony Gillingham in series five. So, of course, she was from Liverpool.
Why is it generally the case that Scousers in popular culture are portrayed as thieving lowlifes? You may think this is classic Liverpool paranoia, or what Simon Heffer (in Boris Johnson's voice) memorably called "victimhood" in The Spectator. You may think, as someone suggested on Twitter on Sunday evening, that Fellowes had no choice other than to make this chambermaid Liverpudlian because Lady Mary's "sketching" weekend had been at a Liverpool hotel.
The answer to this is: of course he had a choice. He could have decided that this woman was from anywhere else in the country but who happened to be working at a hotel in the city. But it is simpler for a writer or producer to give a bad character a Scouse accent because this is the easiest, laziest stereotype around. It's not racism – of course not. But because it's not racism, it makes it easier to fire off a minor part in a mega-series without much thought.
Some may say the negative portrayals started with Boys From The Blackstuff, Alan Bleasdale's gritty series about Liverpudlians on the dole in the early 1980s. But what Bleasdale wrote was an honest and necessary account of the decline of this once booming industrial city under Margaret Thatcher.
For me, it was Carla Lane who – while not, perhaps, inventing the stereotype – allowed it to flourish when she created Bread in the 1980s, featuring thieving, idiotic, scrounging Scousers under the disguise of comedy.
Since then, the Bad Scouser has been everywhere – turning up in Coronation Street, Midsomer Murders and Mersey Blues, a 1990s BBC documentary series which had the tagline "a city where crime is practically a career option".
Most insidiously, the Bad Scouser turned up the other day on the popular CBeebies animated series Octonauts. Think I am joking? One episode, as I discovered in horror as I watched with my daughter, featured a group of walruses with Scouse accents – which would only have been an amusing reference to the Beatles' I Am The Walrus, had these long-toothed marine mammals not been also stealing from the heroic Octonauts. I can imagine the writers of this cartoon thinking: "Shall we give these thieving walruses Scouse accents? That would be amusing to grown-ups." And so it goes on.
Jack Straw thought he was being funny when he said Scousers were "always up to something", but that's the problem with this stereotype: it is always meant as a joke. I know we Scousers are supposed to have a great sense of humour, but I just don't find it funny any more.
You could say that Downton Abbey is an entire checklist of stereotypes, from the Dowager Countess downwards, that Fellowes is only fulfilling what the continuing success of his award-winning drama demands – a sort of Sunday-night-TV-by-numbers which racks up millions of viewing figures. Perhaps. Just don't expect me to carry on enjoying it.
Join our new commenting forum
Join thought-provoking conversations, follow other Independent readers and see their replies