The complacency of Europhiles could lose them the referendum
The fragility of the renegotiation and the volcanic implications for the Conservative party should alert the "Yes" campaign to the need for robust arguments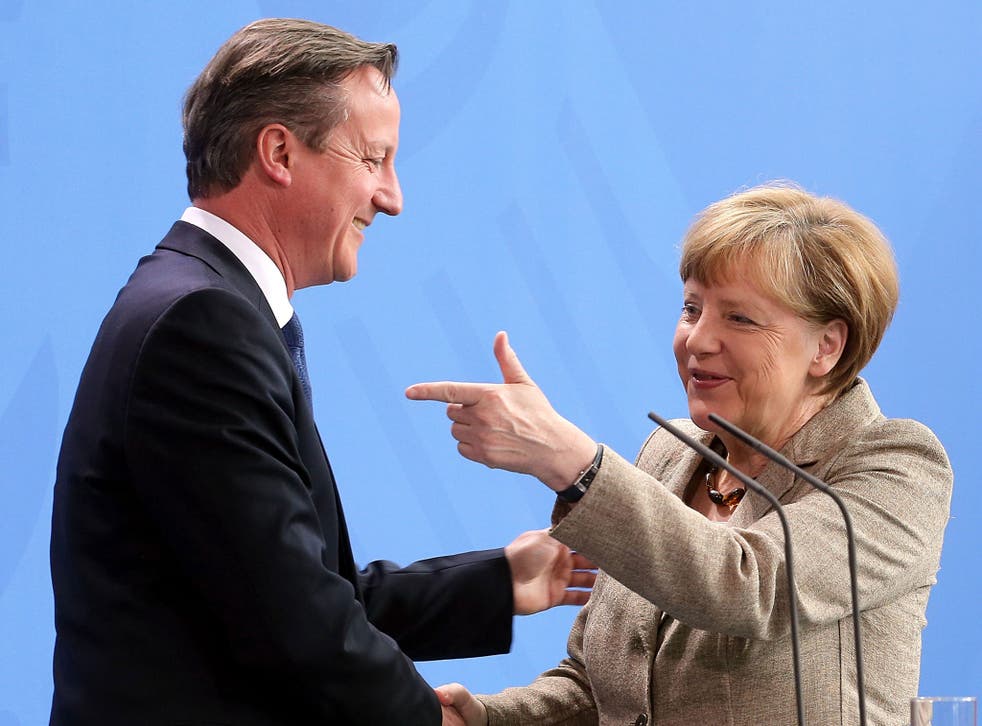 Polls suggest the gap between the majority of voters who want to stay in the EU and those who want to leave is widening. But we know about the reliability of opinion polls. Even if they are accurate now, there is no guarantee that the mood will be the same when the referendum is held. I am told that David Cameron would like to have it in autumn next year – so not very long to go and yet plenty of time for many twists and turns.
Those of us who want the UK to remain in the EU have absolutely no cause for complacency. Referendums in this country do not go to plan. Scotland last year is the most vivid example, but so is the almost forgotten referendum on electoral reform. That campaign on changing the voting system should have been easily winnable in our anti-politics era: "First past the post is part of the old rotten politics! It's time to move on!" I am not suggesting I agree with these simplistic assertions but I can see how they could form the basis of a victorious campaign. Instead it was lost decisively.
The 1975 referendum on Europe was won easily, with the help of the mighty media. But it did not go remotely to plan. Labour Cabinet ministers argued live on TV: compelling and dramatic viewing, but not what Harold Wilson had in mind when he allowed his ministers what he called "an agreement to differ".
Within minutes of the result those who lost refused to accept the outcome. Five years' later Labour supported leaving the EU without a vote, a policy that appeared in its 1983 manifesto. Referendums seem to unify, and do so fleetingly, but then tear apart parties and the country.
The stakes this time are higher than in 1975 for a simple but daunting reason. Cameron's renegotiation is much more significant. In recent days I have read many comparisons between Wilson in 1975 and Cameron now. There is a lot Cameron could learn from the wily Wilson, a prime minister long overdue for rehabilitation. With a small overall majority, a divided party and in the midst of economic gloom, Wilson resolved the doubts about the UK's EU membership – albeit for a short time.
But with one very big difference. Wilson's renegotiation was to provide cover for him to support continuing membership. That was it. He was not seeking a package to reassure any "anti-Europeans" in his cabinet or his party. He knew they were beyond convincing and would argue for withdrawal whatever was agreed.
Wilson's renegotiation was necessary because as Leader of the Opposition he had voted against membership in 1973. As Prime Minister he needed to explain why he now supported it. After some comings and goings Wilson declared he was satisfied with the renegotiation and could now back the "Yes" campaign.
Cameron is negotiating with incomparably higher hopes and needs. He wants to keep most of his Cabinet on board and as many MPs as possible. In the last parliament both Michael Gove and Philip Hammond, now Foreign Secretary, said they would vote to leave under the current arrangements but would await the outcome of the renegotiation before a final decision. Presumably both are pragmatic enough to accept whatever Cameron comes up with. Indeed, it seems unlikely Hammond would disown a renegotiation of which he has been a part. But their earlier stance suggests that cosmetic change will not be enough.
There is a significant number of Conservative MPs who are also genuinely awaiting the outcome of the negotiations. They have not finally decided which way they will turn. At different times Cameron has aimed both modestly and ridiculously high. His Bloomberg speech in which he first pledged the referendum focused largely on economic reform. With qualifications, it met with the approval of Angela Merkel, which is not hugely surprising as she was consulted extensively in advance.
But subsequently Cameron has appeared to seek much more, from constraints on the free movement of labour to wider reforms that would involve treaty changes – in effect a new treaty for Cameron to parade in front of his wary party. He probably will not get one, but definitely will not constrain free movement, even if he does manage to bring about new limits on welfare benefits.
This is partly what worries the more forensic pro-Europeans. The former Europe minister, Denis MacShane, has written an important book warning that the UK is heading for withdrawal. The title could not be clearer, Brexit. The former EU Commissioner, Peter Mandelson, worries that Cameron's occasional hyping of what can be achieved in his negotiations will mean the actual outcome might be too easily dismissed as a "failure", undermining the authority of the wider "Yes" campaign.
At the very least, the fragility of the renegotiation and the volcanic implications for the Conservative party should alert the "Yes" campaign to the need for robust arguments, made unapologetically, long before Cameron has completed his talks with EU colleagues. Step back from the party-wrecking, PM-destroying obsession with Europe and the EU would have to be invented if no one had already done so. Most sceptics hail the single market. The single market needs rules. Elected politicians must agree the rules. Criminals move between borders. In order to catch them, co-operation and common practice is required. Again there needs to be democratic accountability. It is called the EU. There are many other examples of why we need to be part of it.
Near the end of his leadership an exhausted Harold Wilson told Barbara Castle he had "waded through shit" to keep his party united over Europe. Now it is Cameron's turn. It is a dangerous journey, with big consequences for him, his party and the rest of us.
Join our new commenting forum
Join thought-provoking conversations, follow other Independent readers and see their replies