Courteney Cox: Fabulous at 50
It is a tricky age for women in the workplace – never mind a celebrity A-Lister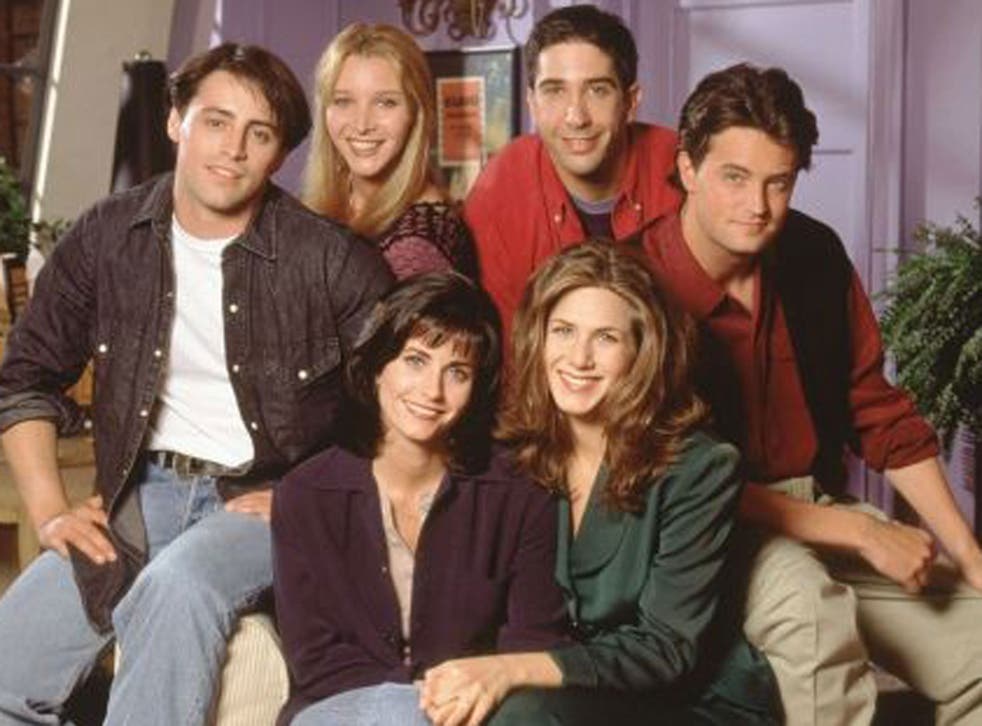 Courteney Cox was 50 on Sunday. Yes, Monica is 50! Our Friends really are getting older – much as we might struggle with the concept. Cox is actually the second of the six Friends to reach the landmark, after Lisa Kudrow (Phoebe).
Cox was already 30 when she auditioned for the role of Rachel, which went to Jennifer Aniston and her hair. Instead she became Monica, the OCD younger sister of David Schwimmer's Ross, who initially shared her apartment with Phoebe before marrying Ross's friend Chandler.
So, after a decade of playing a character 10 years younger than herself she was almost 40 when "The Last One", the final episode of the most popular sitcom ever, aired to 52 million US viewers. It is famously a tricky age for women in the workplace – never mind a celebrity A-Lister.
It's still harder for someone etched so deeply in our psyches as a particular character of a certain age. As with the surviving Beatles, Pele or Robert De Niro, we find it very difficult to accept our heroes ageing before our eyes because we see ourselves reflected back through their changing physical appearances.
It's not just wrinkles. Every awful jig, thumbs-up and croaky "Hey Jude" of Sir Paul McCartney's; every clichéd frown of de Niro's in a lame comedy; every erectile dysfunction ad or other demeaning commercial endorsement of Pele's diminishes them before our eyes.
Conversely, we are all familiar with the "live fast, die fast" young rocker, actor or even president: from JFK to James Dean and Marilyn Monroe; through Jimi Hendrix, Jim Morrison and Janis Joplin; to Kurt Cobain, Heath Ledger and Amy Winehouse. Their images will be embalmed in youth.
Without meaning to be crass, it can be tougher to survive: McCartney or Mick Jagger, Roger Daltrey or Kirk Douglas, and worse still Diana Ross, Elizabeth Taylor, or even Madonna. The subject reared its ugly head at this year's Oscars when the appearance of one-time screen siren Kim Novak caused a cyber meltdown along "OMG she's old" lines!
We had not seen much of Novak in decades. However, like McCartney and the other Friends, Cox has had a post-series career. She has succeeded better than Schwimmer, Matt Le Blanc, Matthew Perry, and Kudrow. Only Aniston has headlined more movies than Cox's Scream series (with mixed success), and – love it or loathe it – at least Cougar Town isn't merely an extended selfie like Le Blanc's Episodes.
That was, of course, until her high-profile but relentlessly respectable divorce from her ex-husband David Arquette, and her recently becoming one half of a "cougar" couple with the much younger Snow Patrol singer Johnny McDaid. This is "i" not Heat, so I mention it merely as evidence of her further success in handling middle age in the public eye.
She isn't being crucified for her relationship, nor her looks, not even her career choices. Although Cougar Town, which gave her a host of awards nominations now has an uncertain future, and her first attempt at directing, Just Before I Go has met with mixed reviews, Cox is still out there thriving and achieving.
It is more than can be said of some of her cast mates and nothing less than you would expect of the highly competitive Monica. When the world wants you to remain the twentysomething you actually never were, that's no mean feat.
Stefano Hatfield is editor-in-chief of High50
Twitter.com: @stefanohat
Join our new commenting forum
Join thought-provoking conversations, follow other Independent readers and see their replies