Cyclists v the rest of the world – can we please call a truce?
Perhaps we could start by getting rid of the idea of a cycling 'community'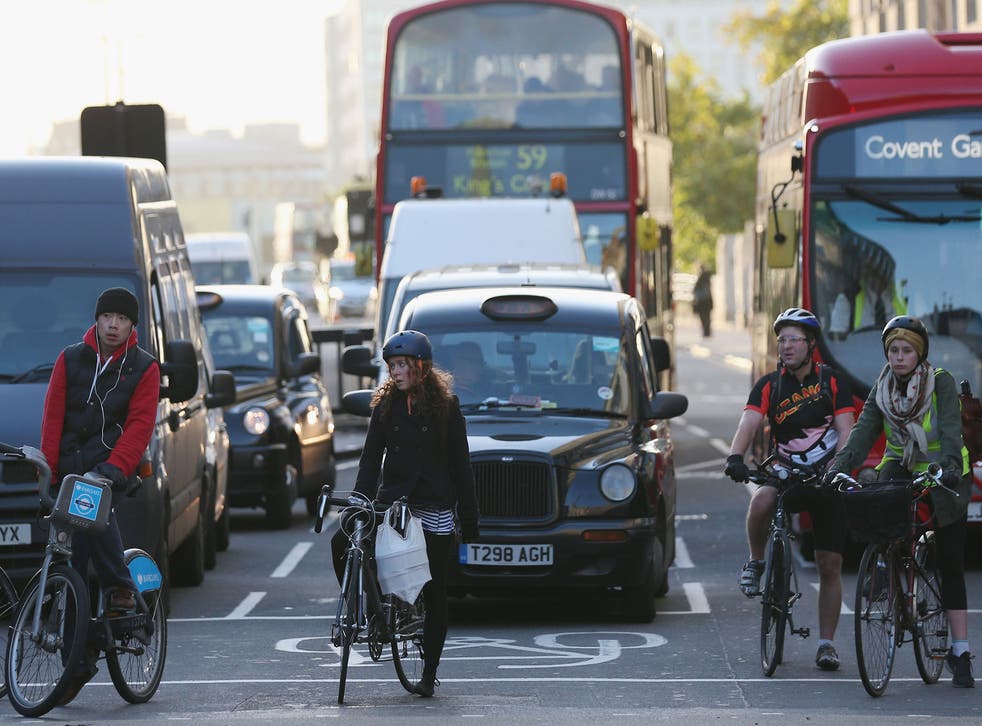 Once more the battle zones are being drawn between cyclists and the rest of the world with a stark polarity which rivals the trenches of First World War.
This weekend a family cycling through the New Forest were seriously injured after being hit by an Aston Martin. Three riders, among them a 14 year old girl, were hospitalised, and a 28-year-old man was later arrested on charges of dangerous driving. Some might conclude it is no coincidence that last month, residents of the New Forest made clear their opposition to a 'Boris-bike' style scheme for the area. This quiet, if not idyllic corner of Hampshire has borne witness to sometimes vicious anti-bike sentiment, to the extent that weekend racers' tyres have been ripped up by tacks purposefully placed in their path.
Nor are the skirmishes confined to those leafy lanes. Yesterday in Brockenhurst, the railway station close to the site of the accident, I was trying to get my bike on the train back to Southampton. The two cyclists in front of me could make no headway, as the limited bike space was occupied by a woman and her pushchair. "What am I supposed to do?" she complained. A pair of onlookers to this confrontation – repeated, I'll wager, in train carriages many times that day – noted that they'd witnessed a similar altercation on another train that week, which was brought to a conclusion by the guard informing the riders that First Great Western were about to ban all bikes on their trains from the first of January.
This may be mere rumour - although Channel 4's Jon Snow has blogged about First Great Western's 'aggressively anti-bike' attitudes - but it certanly speaks to a definite dislike for bikes on trains, since we take up space that could be sold to "proper", non-oily customers. I've lost count of the times I've ended up chatting to mature bikers about the old days, when you could fit twenty bikes in the guard's van, and still have space to sit down and eat your sandwiches.
Indeed, two days before I'd been told by a guard on South West Trains that bikes were forbidden from boarding rush hour trains out of Waterloo. This was news to me, I said. "It's up there on the display boards" he said. When I pointed out the sign on the wall of the bike space which indicated to the contrary, he just said, "Whatever", and disappeared into First Class to cover his embarrassment, signally failing to apologise for his wilful misinformation.
At such times it's easy to configure one's self as a victim, us and them. On shared-use paths, dog-walkers pull their charges to one side and look accusingly as you ride past as if you'd intended to mow down their beloved pooch. We cyclists don't realise that for pedestrians a bike can be a terrifying weapon. One woman shouted as I rode by, "Don't run over my dog!" As I'd deliberately slowed down to pass, I stopped and said, "I've no intention of running over your dog. I love dogs". At which point she burst into tears and intimated, in a distressing manner, a long-term illness. We ended up hugging in the middle of the path.
London's injured cyclists

Show all 10
My trusty bike guy, Tobie, who customises and repairs my bike, brings me reports from the front line. He's a two-wheeled obsessive who will stand and talk bikes with me for hours. "But I'm a real petrol head too", he confesses. "The other day I tweeted, anonymously, that I'd seen five riders go through a red light, and asked what kind of example that set." As a result, Tobie got a thousand vicious tweets tearing into his 'betrayal' of the biking community. Of course, the fact is, there's no such thing as a 'cycling community', any more than there's a 'gay community'.
Some people ride bikes some of the time; some, like me, ride all the time. We can claim to be good for the environment, to be holier than thou. London's streets are a particular battleground – although at least in the metropolis it is an ongoing debate, and it's easy to forget that in towns and cities such as Southampton, where I live and ride, cycling provisions can be minimal, overwhelmed by the sheer tonnage of car-drivers. As a result, confronations can be even worse outside the capital's defined, combative arena.
When we cyclists saddle up in the morning, it's hard not to think that we're armouring ourselves for the fray – one good argument against compulsory helmet-wearing. We ought to remember there is no moral high ground – for anyone. Sure we should. But there's that little matter of carbon-emitting, climate-changing, health-endangering fumes. It's ironic to consider that my seaside city has just been named by the World Health Organisation as equal to London in breaching of air quality guidelines. Of course, that's another story - right?
Join our new commenting forum
Join thought-provoking conversations, follow other Independent readers and see their replies