David Cameron in India: people, not politicians, will cement our countries' common future
An Indian member of parliament on the future of a special relationship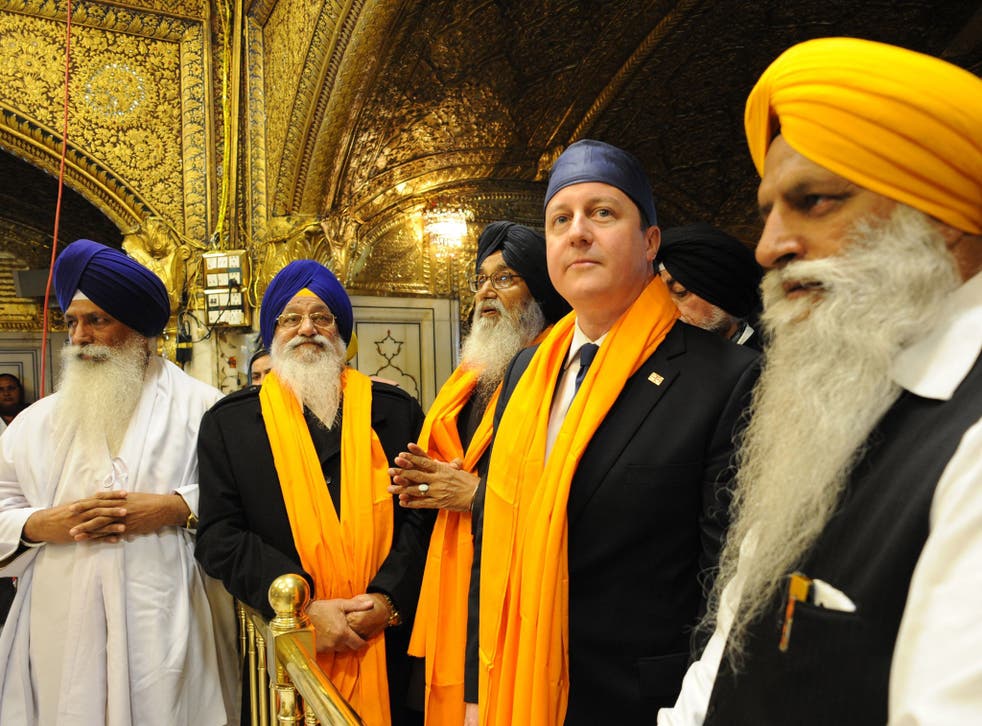 David Cameron's visit to India this week will be his second visit in a year – a gesture that underscores Britain's efforts to strengthen links between two nations that already have strong cultural and historical ties.
It makes good sense for the UK government to put India high on its priority list. After all, we are significant investors in each other's economies.
But if we want to double our bilateral trade by 2015, we have to move beyond the usual political and diplomatic channels. There is a real risk that on a popular level we are genially drifting apart, that we are losing a sense of curiosity about each other.
Unique
Yes, we are uniquely inter-twined - Indians are the single largest minority group in the UK and the most prosperous of the major ethnic communities. The success of the Tata group - now the UK's largest industrial employer - shows how far we have come. And of course, we share core values of democracy, pluralism and tolerance.
If we want to shift to another level, though, we have to recover that spark, bring back the mutual fascination. The best way to achieve that, I believe, is link up city with city, community with community. Britain and India have to learn from each other. India can help UK industry to be more competitive at many different levels. The UK can help us to improve our educational system and improve Governance institutions.
Britain used to serve as the benchmark for the West for most Indians, and London saw India and the Commonwealth as necessary for its status. Now times have changed – for the younger generation of Indians, the West is largely defined as America.
This has ushered in, among younger people especially, an era of disinterest. A disturbing Chatham House-YouGov poll in July 2010 showed 87% of Britons had no opinion, positive or negative, of India. Similarly, a May 2010 poll by an Indian newspaper showed 60% of Indians didn't know Britain had held a general election.
This has to change. And the way forward is to make our relationship more locally managed. We have become too dependent on programmes run by central governments. On top of these usually worthy efforts, we have to connect cities and regions in healthy symbiotic partnerships as part of the global village. Cities have the chance to help each other develop in business, the arts, academia and public services.
Nothing new
By sitting together and sharing experiences, we can overhaul our institutions, nurture networks of expertise and unlock the potential of our private sectors to deliver jobs, products, infrastructure and services to each other. This is more than cross-frontier co-operation between dynamic small businesses. Long-term collaboration between people does more than create jobs - it improves the overall quality of life for people in our cities.
The twinning of cities is not new. When it works well, it can enrich everyone involved. Take, for instance, the city of Bristol – it has twinned successfully with Beira (Mozambique), Bordeaux (France), Hanover (Germany), Oporto (Portugal), Puerto Morazan (Nicaragua) and Tbilisi (Georgia). Its twinning has focused on education pursuits.
Exchange programmes between the sister cities have allowed youth to learn new languages and to experience different cultures, thus promoting inter-cultural relations and understanding. Other culture, sports, youth and social events have been organised regularly between sister cities leading to flourishing business opportunities such as packaged holiday tours.
But much depends on the energy of the local councils and mayors. Selection of suitable twins has to focus not just on relative size and geographical similarities - it has to look for the hidden synergies. How do we complement each other, how do we overlap?
I call this concept 'Smart Twinning' and I am convinced that London and Bangalore could develop such a partnership that makes use of the latest in technology and city governance. As cities that both have a rich heritage of culture and history that are at different stages of being modern sustainable cities, we could work together to adopt the latest technologies and methods to deliver on economic growth, empowering people, creating better standards of living without compromising either the heritage or sustainability.
Bangalore, India's technology hub, can work with London to help turn the cluster of start ups at Silicon Roundabout into the UK's answer to the Silicon Valley.
Common ground
The cities have much in common – Bangalore's economic roots, like those of the East End of London, were in manufacturing. Much like Silicon Roundabout, Bangalore's foundation as India's IT capital began with a few small companies. Bangalore is far from perfect – it still has poverty and poor infrastructure which present both challenges and opportunities – opportunities British entrepreneurs could benefit from, if they can find the right business model to help solve them.
Let us not just rely on the efforts of politicians to enhance our bilateral trade – Indian and British communities should come together to pool knowledge and experience. That is one of the early discoveries of the 21st century: lessons learnt locally, especially in fast growing cities, can contribute to creative and innovative solutions across the globe. Let's put some energy back into our relationship.
Rajeev Chandrasekhar is an Independent Member of Parliament in India representing Karnataka in Rajya Sabha - the Upper House of Parliament
Join our new commenting forum
Join thought-provoking conversations, follow other Independent readers and see their replies