David Cameron wants us to take 12 Syrian refugees a day for the next five years? That's barely even a response to the crisis
Like Germany we should we be taking in more refugees, and immediately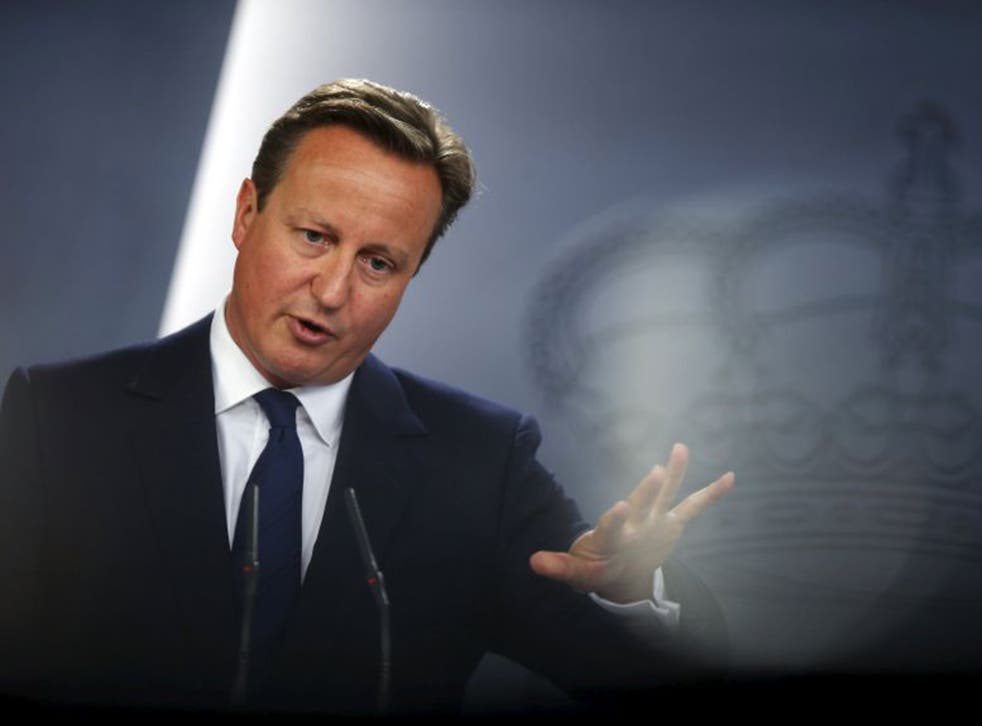 David Cameron's pledge to take in 20,000 Syrian refugees seems impressive at first glance, especially coming from a government that only days ago wouldn't promise any additional commitment to helping these people in such desperate need. For each of those 20,000 refugees – who now has a chance to escape the brutal civil war and endless violence in Syria – this passage to safety will undoubtedly be very welcome. A closer look at the figures, however, reveals a British government continuing to do far too little to solve this mounting crisis.
The total number itself is pitiful in comparison to some of our European neighbours – and the fact that it is spread over the course of Parliament means that it simply won't help anywhere near enough people in the short term. Indeed despite Cameron's claims of Britain acting with its "head and its heart" his pledge sees an average of just 12 Syrian refugees coming to the UK each day until the next General Election in 2020.
One can't help but feel that this Government is attempting to claim a moral high ground on this issue while at the same time dragging its feet in taking the urgent action that's required to save lives.
The similarities between the Government's response to the refugee crisis, and the way it is acting towards the looming climate crisis, are striking. Warm words, of compassion and care, are followed by weak actions that don't go near far enough. Indeed these two crises are almost certainly linked. A recent study in the Proceedings of the National Academy of Sciences linked climate change and human conflict, specifically the extreme drought in Syria and the violent uprising that began in 2011 – suggesting that urgent action on climate change must be part of the long term response to this refugee crisis.
In the very short term the Government should be taking a number of actions. Firstly we should we be taking more refugees immediately – a fair proportion of the up to 2 million expected to try to come to Europe. The Government should also be committing to funding our cash strapped local authorities to equip them for new arrivals. Crucially this should be a new funding stream – not taken from the international development budget – and must last longer than a year.
The refugee crisis - in pictures

Show all 70
A vital lifeline for those fleeing war and persecution is to be reunited with family. That's why the Prime Minister should look to urgently expand the definition of "family" under the UK's migration rules and allow greater flexibly in the implementation of these rules. This would allow those 18-year-old and above to join their parents, include siblings, and allow British Citizens with family in danger in other countries to bring them to safety in the UK. The Government should also, as the Red Cross has suggested, look into ways to publicly fund legal aid for refugees seeking family reunion and simplify the application process so that refugees wishing to reunite with their families in the UK, across international borders, may do so safely and legally without putting their lives at risk.
It is good to see the Government finally taking action on this refugee crisis, but now isn't the time to take the pressure off. In the coming weeks and months, when this humanitarian crisis inevitably departs our television screens, it's crucial that we keep a close watch on our Government's actions. On the one hand that means ensuring they don't use this appalling tragedy as a cover for ill-thought-out and counterproductive military action in Syria. At the same time the voice of the British people must continue to loudly demand more diplomatic and humanitarian action from our Government in helping to solve this crisis.
Join our new commenting forum
Join thought-provoking conversations, follow other Independent readers and see their replies