Diary of a Teenage Girl dares to be honest about female sexuality. So why ban teens from seeing it?
The BBFC decision, handed down by an all-male panel, to give the film an 18 rating entirely misses the point. This is a film as much about empowerment as underage sex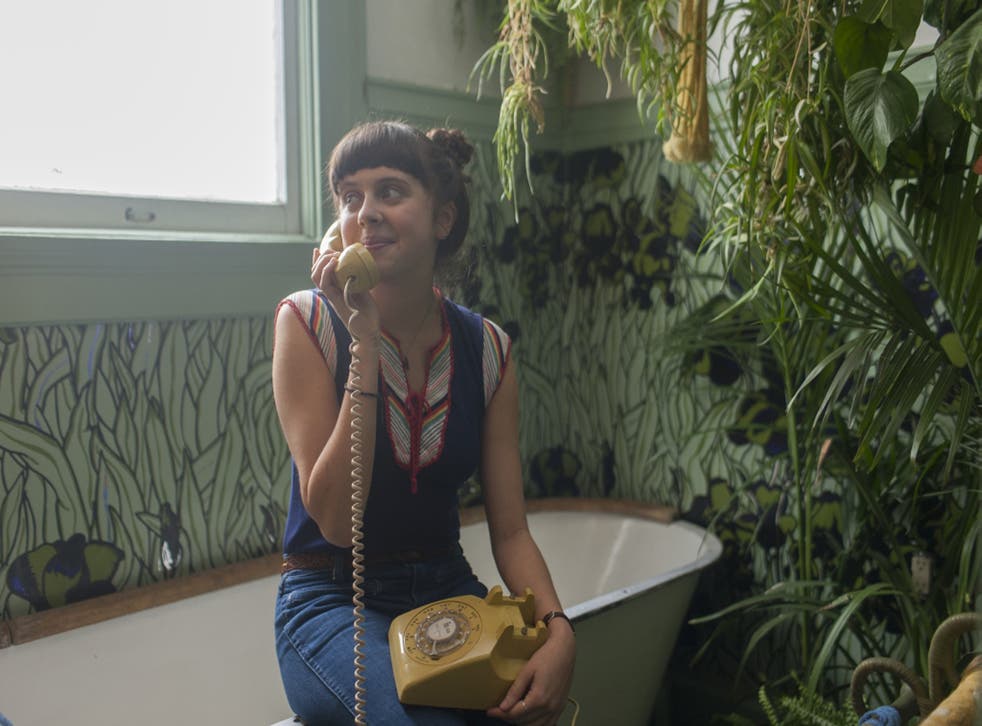 There was great power in the moment when Minnie Goetze, female protagonist of The Diary of a Teenage Girl, said: "I had sex today. Holy shit." She had sex. She said it for all of us to hear. She didn't 'lose her virginity'. She didn't 'become a woman', courtesy of a man. She had sex, and she wasn't even embarrassed or ashamed; in fact, despite having bedded her mother's boyfriend, she was kind of proud of it. When I saw this on-screen, I felt ecstatic. In three short words, Minnie opened up a discussion about female sexuality that we've been avoiding for a very long time.
Minnie is a million miles away from what we're used to as a society. Her "holy shit" might echo Anastasia Steele's, "Holy cow!" but it comes from a different place: a place of honesty about female sexuality. No, Minnie Goetze's inner goddess doesn't 'dance a meringue with some salsa moves', a la 50 Shades of Grey, when she's presented with a naked man. Instead, she says, "I really like sex. I want to get laid right now," as she stares at the man in the corner. Minnie has real, human feelings connected to a burgeoning libido, and she's looking for a man – and an experience – that will satisfy her. She wakes up to her adult identity; she is not awakened by another.
All of this makes it particularly galling that this film – written, produced and directed by women – was refused a 15 certificate by an all-male panel at the British Board of Film Classification last week. The BBFC stated the 18 certificate was given due to "strong sex scenes including mechanical thrusting" (no, I don't know exactly what differentiates 'thrusting' from 'mechanical thrusting' either) and underage sex between a minor and an adult. (They didn't seem to have a problem with films like Fish Tank and The Reader that feature similar themes but were given 15 certificates.) In doing so, they have deliberately alienated the intended audience. Here are medieval-minded men trying to 'protect the innocence' of young girls while simultaneously ignoring the experiences of women who have been young girls themselves. And as the journalist Sophie Monks Kaufman so rightly said, "Being shielded from certain films doesn't prolong innocence, it prolongs disenfranchisement."
In an interview with the Telegraph, Bel Powley, who stars in Diary as Minnie, said, 'Obviously we're not trying to promote an under-age girl sleeping with a man 20 years her senior. The story isn't about that relationship. It's about Minnie's coming of age, about her discovering her sexuality. The film is about finding your self-respect and learning to love yourself, which I think is so hard to do as a young girl now because there's just so much pressure, and so much negative imagery being pushed in your face about what the ideal woman should be.' Certainly the film is not defined by the sexual relationship that Minnie finds herself in. One of the stand-out scenes is when she writes a letter to Monroe stating: 'Dear Monroe, I know you think I'm fat but I don't care. So there.'
Diary of a Teenage Girl is based upon Phoebe Gloeckner's acclaimed 2002 graphic novel of the same name that incorporated her own diaries she wrote when she was 15. It may come as a surprise to the men on the BBFC board, but teenage girls talk about sex. Teenage girls want to explore their sexuality. The problem is society tells us that doing so is not OK unless it's in a very specific context. If you're a teenage girl who talks about sex, society tells you that you're a freak or a slut. If you don't, then you're a prude. I'm a teenage girl. I should know.
The woeful lack of female-written, female-directed films about female sexual awakening is a serious problem in the British film industry. In a world of 'barely legal' porn and endless Woody Allen movies about twentysomething students falling for middle-aged men (and vice versa), Diary of a Teenage Girl could have been a breath of fresh air for teens who desperately wanted their sexual autonomy reflected honestly in the cinema. Too bad they now won't legally be able to see it.
Join our new commenting forum
Join thought-provoking conversations, follow other Independent readers and see their replies