Doha was all hot air. It's high time for a new central body to take action on climate change
We need a rival to the World Bank to address rising temperatures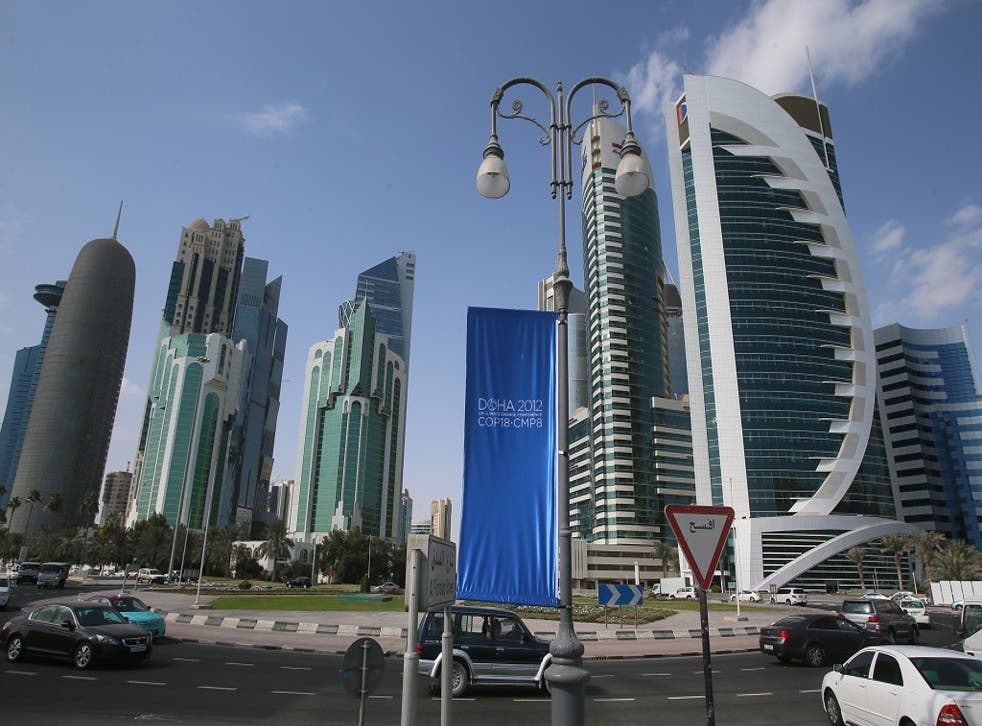 Let's face it. The 18th annual climate change talks in Doha achieved nothing. The advertised "historic agreement" under which rich nations conceded that they should provide financial aid to poorer countries struggling to cope with the damaging effects of climate change just ended in more procrastination. In typical fashion, details over how the funds should be paid out, and indeed how much money should be given, were added to the growing list of items to be resolved in the distant future.
For nearly twenty years now, the United Nations has convened annual global talks under the aegis of the United Nations Framework Convention on Climate Change, an international treaty signed by nearly 200 countries to address climate change. Its track record is one of talk, not action. There are still no global institutions tasked with decisively dealing with the war on climate change. Instead, up to 20,000 people convene every year for two weeks of fruitless discussions. And you can take it from this long-suffering climate change executive that attendance is not driven by content, but by the desirability of the destination: more people turn up if the destination is Bali, less if it is Doha.
Meanwhile, the world continues to warm and the weather grows increasingly extreme. According to the UNEP Emissions Gap Report 2012, countries are further away than even a year ago from the goal of keeping global average temperature rise below two degrees Celsius. In fact we are currently looking at a catastrophic rise of 6 degrees, if we stick to business as usual. Financially, the challenge is enormous: according to The Climate Group, addressing climate change will require additional investment in the region of $250 to $380 bn per year by 2030. This is vastly greater than the cost of reconstruction after World War II.
Global climate gatherings like the most recent one in Doha are becoming a travesty, an excuse for politicians to look like they are doing something when they aren't. According to the International Institute for Sustainable Development, Doha drew some 9,000 participants, including 4,356 government officials, 3,956 representatives of UN bodies and agencies, intergovernmental organisations and civil society organisations, and 683 members of the media. They basically accomplished nothing, and no one can be held accountable for this abandonment of responsibility.
Come together
The global architecture for an effective response to climate change is lacking a focal point, an effective organisation empowered to marshal resources on the necessary scale and to get things done.
In the same way that the World Bank and the International Monetary Fund were established at Bretton Woods in 1944 after World War II – giving rise to a new rules-based system of international finance, restoring confidence and leading to an extraordinary post-war economic boom – the time has come for the establishment of a new multilateral institution: the Climate Change Action Bank (CCAB).
If given the necessary tools, expertise and standing, the CCAB could take charge and ensure that valuable international resources are channelled towards low carbon solutions across the globe. As we have seen with both the World Bank and the IMF, the CCAB could have potentially far greater and more consequential success than the endless rounds of negotiations that we are witnessing today. There would be someone clearly in charge acting as a central channel to mobilize finance and expertise, tirelessly pushing the climate agenda in every member state, and acting rather than talking.
A CCAB would draw on the best that has come out of the UNFCCC talks, such as the Clean Development Mechanism, a flexibility mechanism under the Kyoto Protocol which has generated $215 bn of new investments in clean energy and emissions reduction projects over the past decade. The CCAB would also have the power to draw a line under some of the worst things to come out of the UNFCCC talks, such as conceptual funds and market based mechanisms that are duplicative and redundant.
Void
If this urgent global challenge is to be decisively addressed, the CCAB should be based in Washington, D.C. (just like the World Bank and the IMF) with a private sector subsidiary (just like the International Finance Corporation, a World Bank unit) based in Beijing. It would be essential that a strong leader be appointed as Chair of the new bank — a global political figure with the influence and gravitas to push through changes that are urgently needed to secure the future of the low carbon economy, someone with a track record of solving problems on a global scale.
Leaving no one in charge of the global climate change agenda is utterly irresponsible. Worse, pretending to act by convening annual gatherings under the aegis of the United Nations is hypocritical in the extreme. This is a transformational moment for climate change and for our efforts to come to grips with its global impact. There will be no decisive action until a highly accountable global institution – infused with a second Bretton Woods spirit – is created by the international community, empowered, funded and unleashed.
Assaad W. Razzouk is the CEO of Sindicatum Sustainable Resources.
Join our new commenting forum
Join thought-provoking conversations, follow other Independent readers and see their replies