Dominic Lawson: Believe it or not, Thatcher was a woman who cared
The way she carried herself at a celebratory dinner twenty years ago showed both the strain Thatcher could put herself under and the screen goddess style she could turn on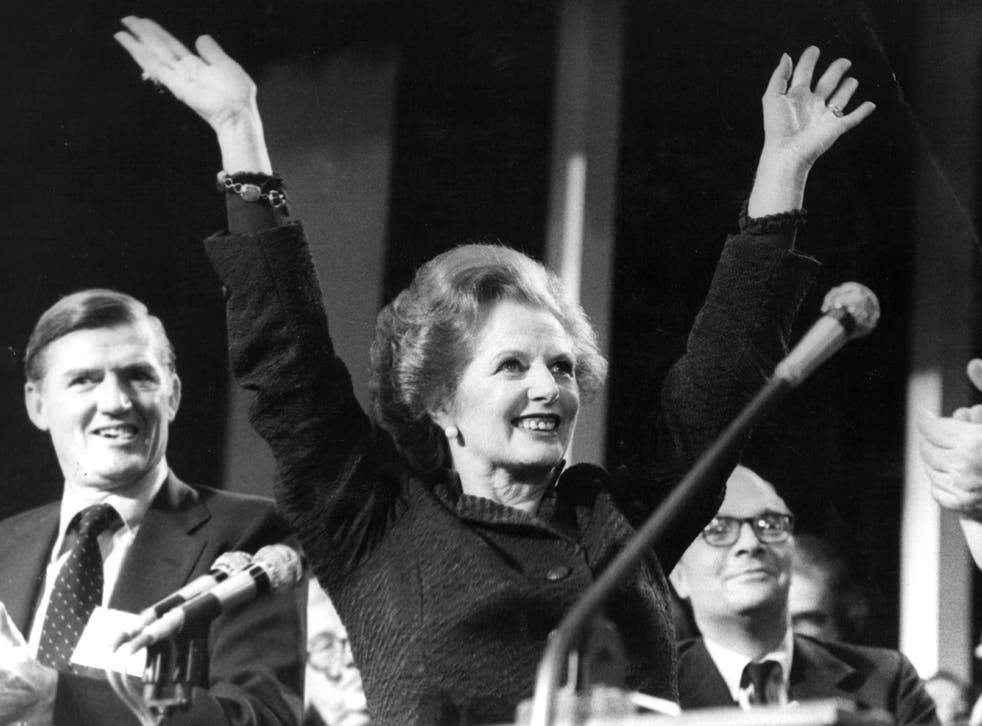 Twenty years ago, I sat next to Margaret Thatcher at a Savoy Hotel dinner for readers of The Spectator who had paid to hear her talk about her memoir, The Downing Street Years. My job, as the magazine's editor, was to introduce her. She seemed very nervous, her hands shaking slightly, as she scrutinised her notes before standing up to speak.
I was both astounded and impressed; astounded because this was a post-prandial audience of fans, who would have applauded anything she said; impressed because it made me realise just what a strain her entire political life must have been. This was a worrier, and not at all a self-confident person. That was a number of years before the first signs of her dementia, so I don't think Mrs Thatcher's nervousness was anything to do with memory loss. But it's quite possible that her condition was connected with the incredible strain to which she had subjected herself. Her long-time foreign policy adviser Charles Powell gloomily told me, after she had the first of a series of minor strokes, that he always feared that this would be the inevitable price of her phenomenal workload, involving year after year of doing with no more than four hours' sleep a night.
But that evening in 1993, she was still on her best ex-prime ministerial form. At the end of her address, as her fans cheered her, she responded with what I can only describe as a full-body wiggle, an almost sensual shimmy – which I could hardly fail to notice, sitting about two feet behind her. It was not quite Marilyn Monroe, but I began to understand why François Mitterrand had compared her comportment to that of the screen goddess.
Glamour
The obvious fact that this was a woman was appreciated much more by the Frenchman – a political and ideological opponent in so many ways – than by her own colleagues. Gillian Shephard, who was a very junior minister under Mrs Thatcher, has just produced her own account, The Real Iron Lady:Working with Margaret Thatcher, which makes it very clear just how difficult the male Tory party establishment had found it to deal with any sort of woman boss.
When Shephard was selected as a parliamentary candidate in 1986 (by which time Mrs Thatcher had already completed 11 years as party leader), three officers resigned from her local Conservative association, "saying as they left the room that they could not go home and say to the people in their villages that the next MP would be a woman"; and when Shephard arrived in the Commons a year later, "one Conservative colleague called me Betty. After I corrected him, he said: 'Oh, I call you all Betty, you all look the same to me'."
Anyone who overcame that level of male condescension to become party leader would by necessity be phenomenally tough – although it's also the case that, at a human level, such toughness was more in the hiding of emotions than in not having them in the first place. In Shepherd's memoir, there is an eye-witness account of Mrs Thatcher crying non-stop for 40 minutes after a British warship bound for the Falklands was struck by an Argentine missile: despite what the cynics would say, those tears were not of a politician, but of a mother who had put young men in harm's way.
It was the Falklands conflict which transformed Thatcher from the most unpopular Prime Minister the opinion polls had ever recorded to one who swept aside all adversaries. Archives released last month reveal that behind the scenes she faced strong opposition from her own party's grandees, many of whom favoured the most abject compromises with General Galtieri's junta, and one telling the Tory Whips: "This'll make Suez look like common sense." She also went through furious rows with President Ronald Reagan, who told her it was madness to try to recapture the Falklands by force. Quite unlike Tony Blair, who sought in his own dealings with George W Bush to emulate Mrs Thatcher's relationship with Reagan, she was never concerned to flatter American presidents, or anyone else who happened to run another country.
Not all tough
Indeed, possibly the most attractive aspect of Mrs Thatcher the leader was that she reserved the worst of her character – the handbagging and the bullying – for the most powerful, which, of course, included (to their eventually terminal exasperation) her own Cabinet; yet to more junior officials, and especially to those with no power at all, she was unfailingly kind and thoughtful.
In his wonderful book Cold Cream, her former Downing Street Policy Unit head, Ferdinand Mount, recalls how in a meeting to plan the next manifesto, she suddenly noticed that he was snuffling. "You've got a cold coming on, Ferdy." "No, I don't think so." "Yes, you have, I'm sure. You need some Redoxon." Despite more denials from Mount, she rushed up the two and half flights of stairs to the No 10 flat "to get me the blasted pills that I don't need, while everyone else in the room looks at me furiously for causing this delay".
A similar account comes from Elizabeth Cottrell, an adviser who had been involved in some late-night drafting of a speech. "The Prime Minister of the United Kingdom was running a bath for me, bringing me a night dress and toothbrush, popping a hot-water bottle into the bed, just in case it was cold! Nothing was too much trouble for her... she was at my bedside at 7am with a cup of tea."
None of this would alter the view of her enemies – for example, those miners who fought to keep their pits open – that she was a cruel and implacable woman. But what a woman.
Join our new commenting forum
Join thought-provoking conversations, follow other Independent readers and see their replies