Ebola outbreaks: I discovered this virus in 1976. It's frustrating that we still know too little to treat it effectively
The outbreak in Guinea has killed around 70 per cent of people infected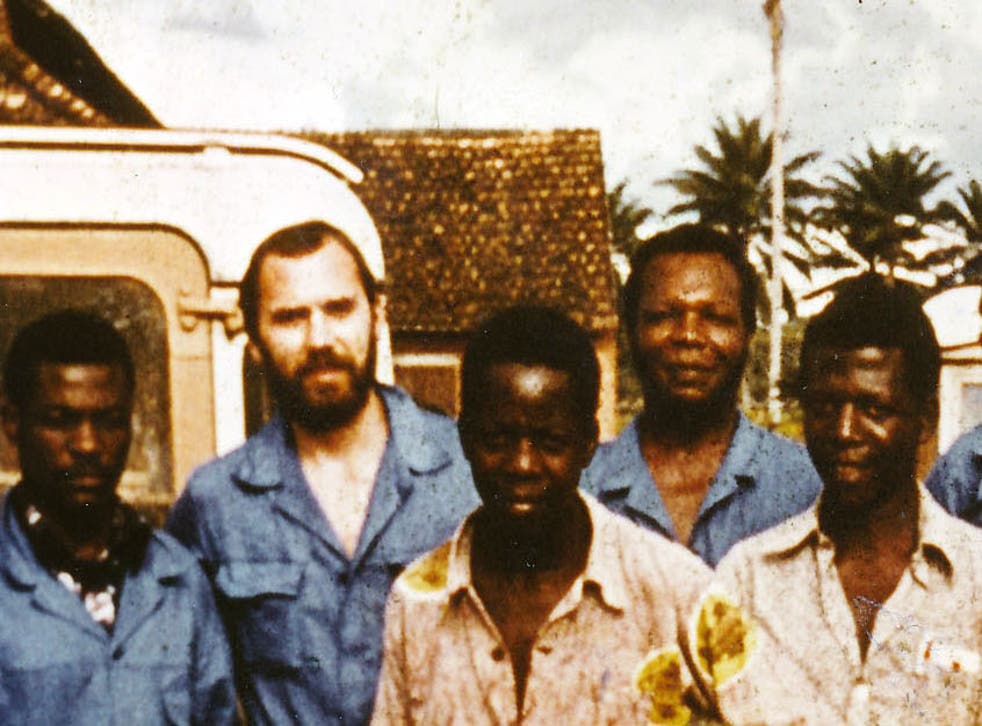 Fundamentally, Ebola is easy to contain. It's not a question of needing high technology. It's about respecting the basics of hygiene, and about isolation, quarantine and protecting yourself - in particular protecting healthcare workers, because they are very exposed.
Ebola hemorrhagic fever is caused by Ebola viruses that can be transmitted to humans from contact with wild animals, possibly fruit bats, in equatorial forest regions of Africa. The virus initially causes fever, headaches, muscle pain and conjunctivitis, before moving to severe phases that bring on vomiting, diarrhoea and internal and external bleeding. It kills up to 90 percent of those who become infected, and there is currently no cure, although there is some promising work, for example on vaccines.
Although there were likely to have been previous outbreaks, the virus was first identified from an epidemic in 1976 in Yambuku in the northern Congo, then Zaire. We isolated the virus at our laboratory in Antwerp and I was sent out as part of the team to track its spread in the villages around Yambuku, and try to contain it. We found that the virus was spread through injections by unsterilised needles and through contact with bodily fluids, blood and vomit, both with patients and at the funerals of family members where there is contact with infected bodies.
This was also probably the first example of highly integrated international collaboration to tackle an outbreak, driven by a very diverse group of scientists with a passion for solving problems in the field, and committed to working as a group. The Ebola outbreak showed dramatically that, in contrast to prevailing medical opinion in the 1960s and '70s, the world would experience a seemingly never-ending series of new infectious disease epidemics in humans and animals.
In the decades since, there have been outbreaks of Ebola in several countries – Congo, Gabon, Uganda and now Guinea. In these local epidemics, mortality is high – this outbreak in Guinea has killed around 70 per cent of people infected, and in the Zaire strain we have seen up to 90 per cent mortality. What we're seeing is a pattern that's been repeated in nearly every single Ebola outbreak, starting in people who live in the forest, or in close contact with it, followed by infection hotspots around local hospitals, where lack of resources has resulted in poor hygiene, as well as households and funerals.
In general, it is an infection that causes epidemics only if basic hospital hygiene is not respected, and is really a disease of poverty and neglect of health systems. This is why containment and hygiene are vital.
It is frustrating that we still do not know the mechanism by which it is transmitted from animals to humans, or even which species are involved. If we can discover this, we could do more to predict these outbreaks and possibly find an effective treatment.
Professor Baron Peter Piot is Director and Professor of Global Health of the London School of Hygiene & Tropical Medicine . He was formerly Under Secretary General of the United Nations and founding Executive Director of UNAIDS. His career is documented in No Time to Lose: A Life in Pursuit of Deadly Viruses .
Join our new commenting forum
Join thought-provoking conversations, follow other Independent readers and see their replies