Ebola in the US: Are we letting fear win?
Ebola hysteria in America mirrors that from West Africa when the virus outbreak accelerated. Discrimination did not work then, and it will not work now.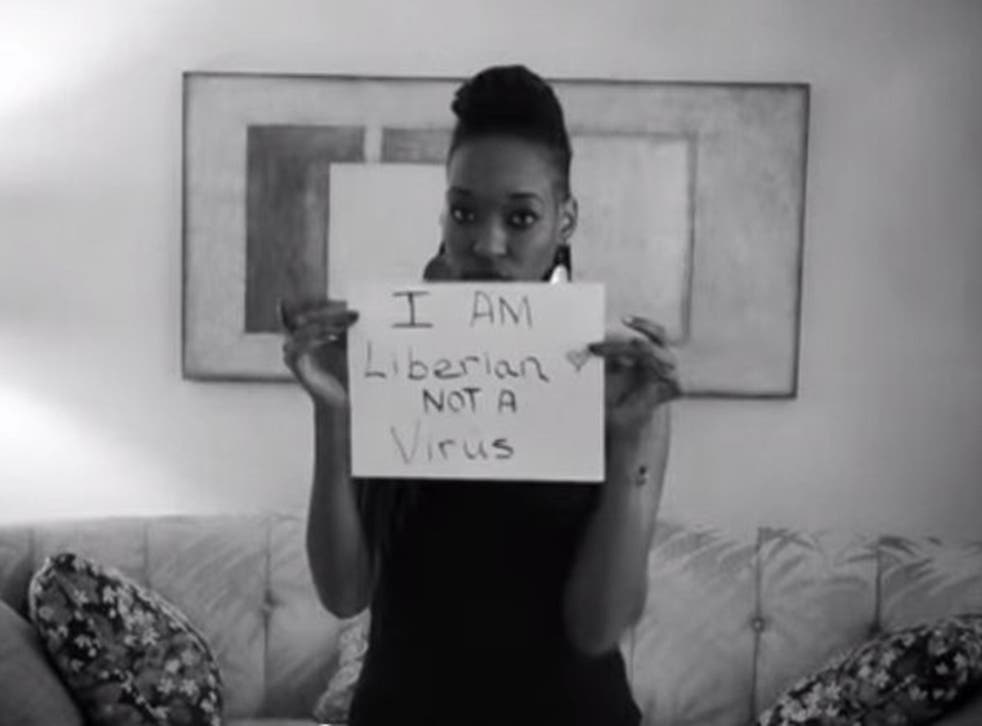 As it is my usual practice after work, I went to the gym on October 1, 2014. This being a gym I frequent, I am known well to the gym's staff.
On this fateful day, I was met at the gym's entrance by the owner who asked: "Idris, where are you from?"
Surprised by the question, I replied in a casual manner:"Houston, Texas".
But she persisted, and said: "I mean, where in Africa are you from?"
I replied a bit indignantly this time: "Nigeria ".
"Oh", she said, "I just wanted to check if you were from Liberia".
It was only then I understood her reason for asking me in the first place. I retorted: "What if I was? You don't want me to spread Ebola among folks here?"
By this time she was red in the face, and started explaining that she just wanted to be sure I did not have family members from Liberia visiting.
That was just three days after Thomas Duncan, lately of Dallas but formerly of Liberia, had been admitted to the Texas Health Presbyterian Hospital, in Dallas, Texas, and seven days before he died, becoming the first case of Ebola diagnosed on US soil.
This incident, and several others that have occurred in the past few weeks, have brought to light the subtle stigmatization of people of West African descent as result of the fear of Ebola transmission among fellow Americans.
There is the widely reported case of Navarro College, a school in Texas that rescinded admission to Nigerian students based on a school policy of "not accepting international students from countries with Ebola cases."
See the Ebola outbreak mapped

Show all 7
This irony is not lost to a host of observers who noted that Dallas, 31 miles away from the school, had current Ebola cases at the time while Nigeria had contained the disease.
On October 20, the World Health Organization declared Nigeria Ebola-free having reached the 42-day milestone of no new Ebola cases.
That this idea of erring on the side of "caution" and fear is already seeping from our institutions into the general populace is not in doubt.
One Pennsylvania teen, who is originally from Guinea, recently had to endure his high school rival's soccer team chanting "Ebola" at him during a match.
A joke that has since gone viral on social media also reflects this: "Public Service Announcement for Africans in the US: Don't cough, sneeze, sweat, or breathe in public until further notice".
There is no doubt that Ebola is scary. I would expect anyone to be scared of a very dangerous disease such as Ebola. What is not right is to take actions based solely on fear, stewed in ignorance.
I was part of Nigeria's virtual EbolaAlert.Org team that leveraged mobile technology and social media to help create mass awareness and respond in real time to questions, concerns, tweets, and rumors before Nigeria was able to contain the spread of the disease.
And we did see people responding with fear and also witnessed the spread of silly rumours at the height of Nigeria's scare.
I see parallels between the ignorance of the people who ingested lots of salt and kolanuts (leading to a few deaths) in an attempt to protect themselves from contracting Ebola in Nigeria, and the people at Navarro College and elsewhere who think they can get Ebola by sharing classrooms with their West Africans neighbours.
The Navarro incident reinforces what I have known that "it is one thing to be educated but it is another to be enlightened". I wonder what sort of enlightenment Navarro has to offer its students.
As Seth Godin recently wrote "It's tempting to panic, or to turn away, or to lock up or isolate everyone who makes us nervous. But we can (and must) do better than that. Panic, like terror, is also a virus, one that spreads."
Join our new commenting forum
Join thought-provoking conversations, follow other Independent readers and see their replies