Ed Miliband cannot dither over Europe for too long
Many Labour supporters think that the party should be full-throated in its support for the EU and its single labour market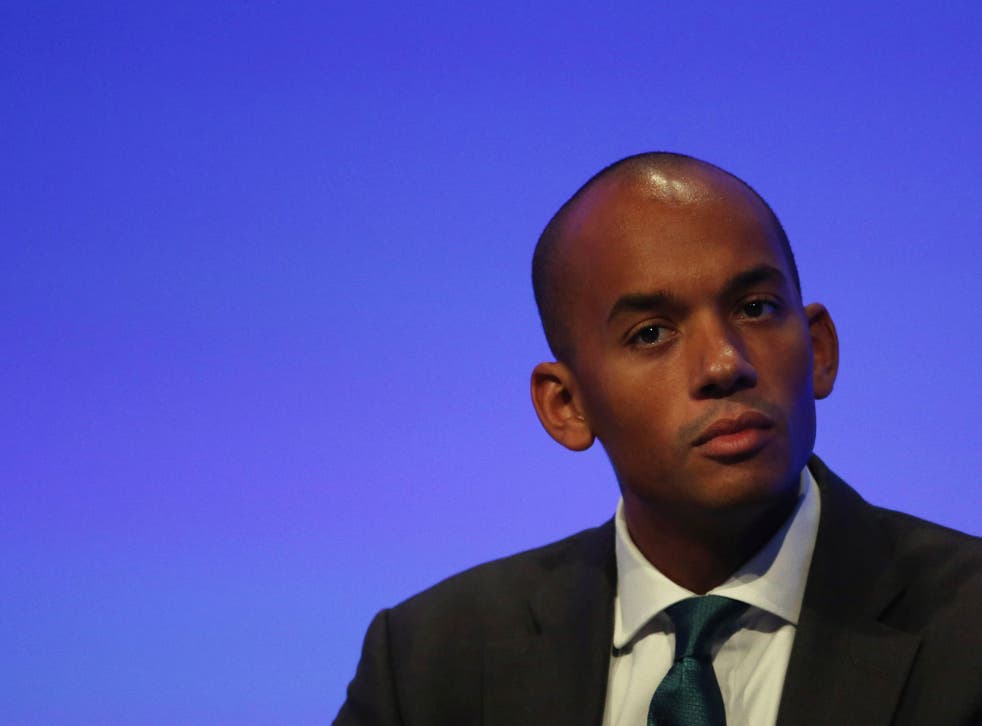 It is nonsense, and Chuka Umunna knows that it is nonsense. On the BBC's Question Time on Thursday the Shadow Business Secretary suggested that citizens of the European Union should not be allowed to move to another member state unless they have a job offer there. We do not need to study the mechanics closely, or indeed at all. We can observe that this would mean rewriting the treaties of the EU, which requires the agreement of all 28 countries including Poland, Romania, and Bulgaria.
It is, however, the same nonsense offered by David Cameron last month, when he said that free movement of workers, one of the founding principles of the EU, "was meant to be about free movement to go and take up a job that you have already applied for". That would be impossible to enforce. All the Prime Minister can do is to restrict freedom of movement indirectly by cutting benefits for new arrivals. In this, he not only has Nick Clegg's enthusiastic support, but is taking the advice of Yvette Cooper, the Shadow Home Secretary. She called on the Government in a speech in March last year to "clarify" the rules, so that "Jobseekers Allowance cannot be claimed within a few days or weeks" by people coming to Britain from other parts of the EU.
Cooper's speech did not attract much attention at the time. Generally, Labour's policy on Europe has been to talk about domestic violence against women. Or about Ed Balls's grade 3 piano exam. Or, in Umunna's case, about how Labour is the party of aspiration. He is quite good at that, but it is not enough to get him through a panel show with the deputy leader of Ukip. And Labour cannot hide from Europe for ever, or even for another few weeks. There are European Parliament elections in May and, although actual policies on the EU are the last thing for which people will vote, it would be embarrassing not to have any at all.
Hence Labour's agonised private discussions about how to be pro-European and to feel the voters' pain about the free movement of workers at the same time. Ed Miliband wrote in this newspaper last weekend about his plan to deal with "the Swedish derogation", which sounds like an unconventional chess opening but is actually an exception to EU law. The derogation allows companies to employ agency staff on lower pay than permanent employees doing the same work. Thus the Labour leader could say he wants to "stop unscrupulous employers using workers from abroad to undercut wages and worsen conditions".
He sounded as if he were against a single European labour market altogether, instead of opposing a small anomaly in it. Umunna struck the same note, even if his particular scheme is unworkable. That is Labour's policy: to sound as negative about Europe as the Government, and at the same time to claim to be broadly pro-European and not in hock to a bunch of fruitcake backbenchers who really want to leave the EU.
Miliband's is not a position that satisfies everyone. Many Labour supporters think that the party should be full-throated in its support for Europe and its single labour market. They complain that the policy on agency workers is to appease xenophobic voters.
The question, though, is whether Miliband's position will satisfy voters. Part of the reason he has not said much about Europe is that he has been at a disadvantage over the past year. Since Cameron's speech on Europe last January, in which he promised to renegotiate British membership and to put the result to a referendum by 2017, Labour has been on the defensive.
The referendum gives Cameron scope to promise to change more about the EU than Labour can hope to. The Prime Minister can talk in Umunnaesque terms about further restricting the free movement of workers, because he can make those changes part of his conditions for holding a referendum – which would put pressure on other EU countries to agree to them.
Not only that, but a referendum is a way of saying "trust the people". And opposing a referendum is quite a powerful way of saying the opposite. That was why it was so unhelpful to Miliband that Peter Mandelson was on the Today programme on Friday describing the majesty of democracy as "a lottery". Just as the future of the United Kingdom will be decided by a lottery in Scotland this year. Just as the Labour government validated devolution to Scotland, Wales, Northern Ireland and London by lotteries.
I had assumed that Miliband would change his position before the European elections this summer, and support an in-out referendum in the next Parliament. Now I think he intends to avoid setting a deadline at all if he can. Ideally, he would like to go into the next general election supporting a referendum in principle, but only if other countries propose treaty change, and with no deadline attached. He might even argue for a "Labour renegotiation" to improve worker protection, but he will avoid putting a date to it.
However, if it seems that Labour might lose the election by failing to match Cameron's referendum promise – and there will be a big non-party Eurosceptic campaign in support of that promise – then Miliband will change his mind.
Join our new commenting forum
Join thought-provoking conversations, follow other Independent readers and see their replies