Ed Miliband's preparing to serve two terms. In opposition
The Shadow Cabinet reshuffle wasn't just a cull of the Blairites, it was the suppression of the Ballsites too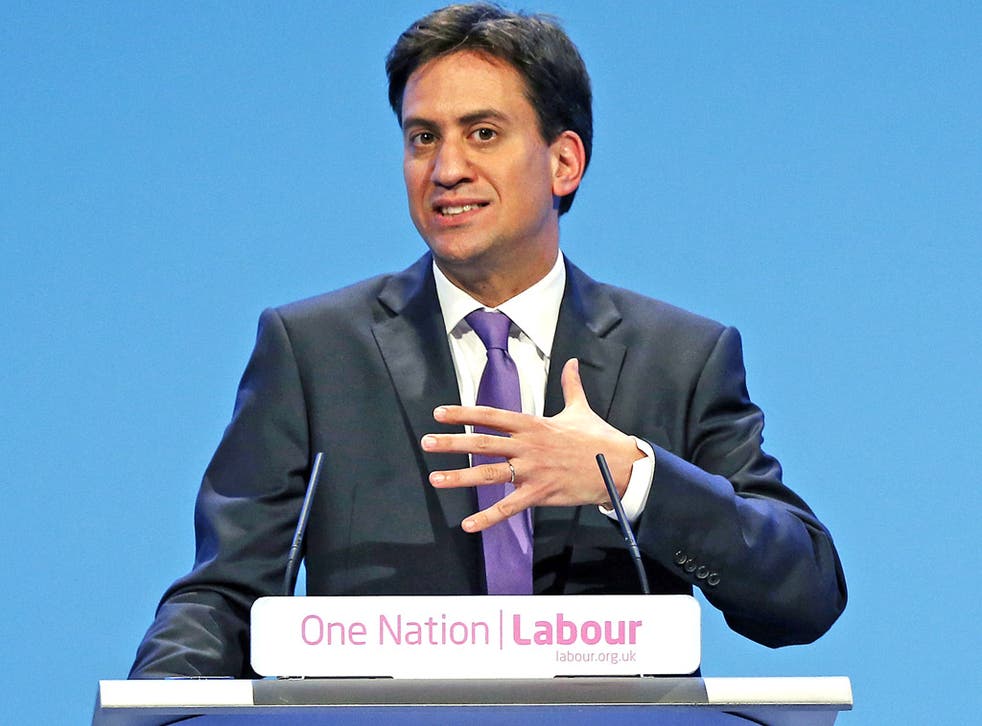 "So who is the Blairite candidate now?" I was asked by one of the original Brownite MPs soon after David Miliband announced his departure to go to do something useful in New York. It wasn't a question so much as an observation.
The observation – that Ed Miliband was secure because there was no credible alternative leader – was correct. Which made last week's Shadow Cabinet reshuffle a bit of a puzzle. If Miliband were secure, and the election is a mere year and a half away, why had he taken so much trouble to cut down anyone who might theoretically have been a threat to him in an alternative universe?
Specifically, why had he been so subtly brutal to Yvette Cooper, the shadow Home Secretary? He handed her equalities portfolio to Shadow Cabinet new entrant Gloria de Piero. Initially, I thought this was the arbitrary creation of a new post – increasing the proportion of women in the Shadow Cabinet by simply adding one. (Incidentally, this job inflation takes what Alan Watkins used to enjoy calling the cabinet fantôme to 27, shadowing a real Cabinet of 22.) But there was more to it than that. Cooper had used the equalities brief to become a champion of women's, gay and ethnic minority pressure groups in the Labour Party, and thus to mobilise some of the networks that could be useful in a leadership election.
Not only that, but Miliband used the reshuffle to bring back Spencer Livermore, a special adviser from the Gordon Brown period who got on badly with Ed Balls. If you can bear the rehearsal of ancient small feuds, Livermore thought Damian McBride briefed against him on Balls's behalf after the Great Falling Out of the Brownites over the Election That Never Was in 2007. Balls denies it, but Miliband's decision to bring Livermore back as part of the election campaign team will feel to the Balls-Cooper faction like being "slapped across the cheek with a silk white glove", to use one of McBride's phrases.
Oh, yes, the Labour Party has moved beyond the old Blairite-Brownite civil war all right. It is Brown-on-Brown mayhem as well now. The reshuffle wasn't just the cull of the Blairites, it was the suppression of the Ballsites too.
Which makes Miliband's perpetuation of the older conflict all the more surprising. A spokesman for the leader denied it had been a cull of the Blairites: "He's replaced disloyal Blairites with loyal Blairites." We knew who he meant. Jim Murphy and Liam Byrne "stubbornly refuse to make the Labour Party unelectable" – the definition of a Blairite offered by Alex Doel in an online debate last week. They have been replaced, indirectly, by Tristram Hunt and de Piero, who both voted for David rather than Ed Miliband but who will have got the message. Which is, according to one disgruntled MP, that this is "a fan club not a government in waiting".
Equally, it was most peculiar that Miliband delayed so long after Tom Watson's departure to name Douglas Alexander as election co-ordinator, and then left unclear the division of responsibilities between Alexander and Michael Dugher, the shadow Cabinet Office minister who is responsible for "communications and day-to-day campaigning". Alexander, a Brownite who fell out with Brown much longer ago than most people realise, is possibly the most loyal Milibandite in the Shadow Cabinet, and not even he is granted the paranoid leader's confidence.
So why would a leader secure in his position engage in such internal manoeuvres at the expense of constructing an alternative government of all the talents? Well, I was told some time ago that Miliband knows how hard it would be for him to win the next election. He has asked older hands how Neil Kinnock managed to stay on as leader and fight another election after losing in 1987 – Miliband himself was 17 at the time.
At the time, I dismissed the idea of a "two-term project", because Labour needs to do only slightly better than in 2010 to become the largest party. I thought that if he failed to make progress at the next election, the party wouldn't keep a leader its MPs and members didn't want in the first place. But there is no other way to read last week's strange choices. Miliband is preparing for defeat and working hard to secure his position afterwards, so that he can fight a second election.
That is why he wants to make sure no alternative leader emerges. Cooper remains the default candidate, should a vacancy suddenly arise, which is why Miliband is afraid of her. The bookmakers still have her as favourite next permanent Labour leader. But so long as she is prevented from building a base of support, there is no compelling reason for the party to turn to her if it loses in 2015. The Blairites don't have a candidate, as we know, and the young ones are not yet ready. We noticed that Chuka Umunna and Stella Creasy weren't promoted last week.
That was because Ed Miliband was not reshuffling his team to win the next election, but to save his job if he loses, so that he can try again, as Kinnock did in 1992. And we know what happened then.
Join our new commenting forum
Join thought-provoking conversations, follow other Independent readers and see their replies