EU referendum: Britain's students are stronger in Europe
The EU supports British education and ploughs close to a billion pounds a year into higher education funding and research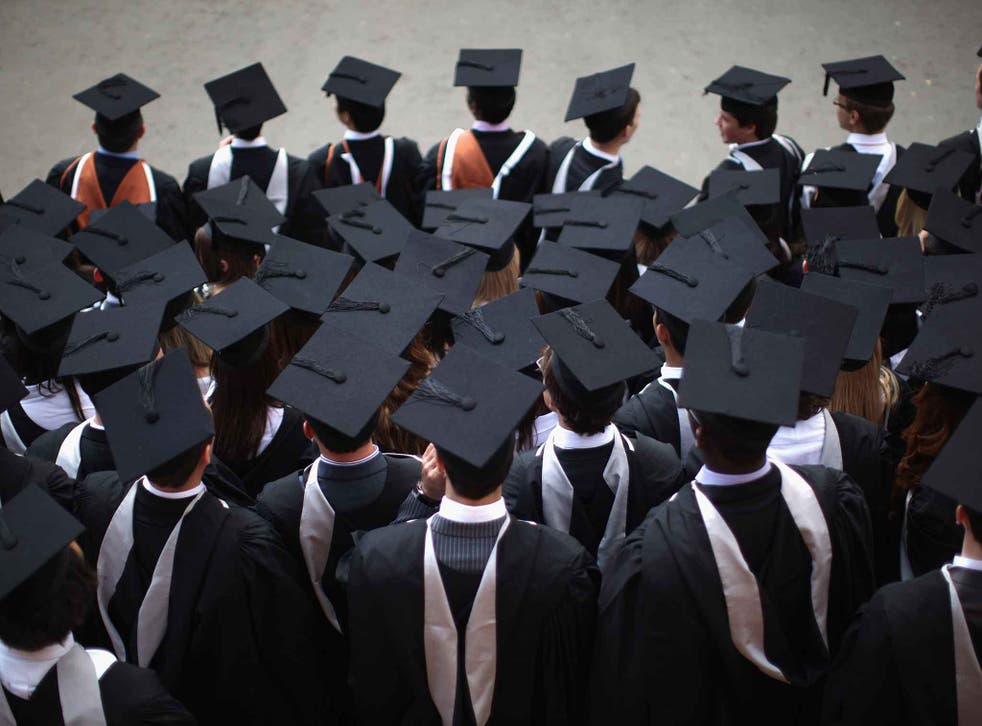 Cooperation and collaboration are at the heart of the movement I lead as president of the National Union of Students. Those values are also at the heart of the vision for our country that students share and campaign on to make a reality.
Current and future generations have greater opportunities when we are connected to countries we share experiences and resources with. Put simply; working together with nations who share our interests and values makes our country, and our society, stronger.
That is why I am proud to be part of the campaign to keep Britain in Europe.
Over 200,000 students have studied or worked abroad under the Erasmus education programme since its establishment in 1987. In fact, just shy of 15,000 UK students studied in the EU in 2012 alone – students who were free to study and not struggling and having to spend money on expensive visas.
The EU supports our education sector in Britain and ploughs close to a billion pounds a year into higher education funding and research alone. There are students up and down the country today benefitting directly from the courses and resources that come with this money. This income is increasingly important. EU funding now provides an additional 15 per cent on top of the UK government's own science and research budget. If we sleepwalked out of the EU, this funding – or at the very least our influence over it – would be at risk.
Free movement to study and learn as well as the vital funding we receive from Europe is not just a benefit of our membership – it is essential for the future of our country. Leaving would mean voluntarily isolating ourselves from our largest trading partner and a vital source of investment and jobs.
But this isn't just about money. There is another, perhaps more important, reason that I have joined the Board of the campaign. I, like most young people I speak to simply do not recognise the picture of Britain painted by those campaigning for us to leave the EU.
Students in Britain do not fear today's modern, diverse world. We fear isolation, not internationalism. We do not want to turn the clock back and whilst we recognise the world is a complex place, the answer is to campaign for change together, not quit and walk away. Engaging our allies and winning the argument at hand is essential if we are to safeguard and extend the rights of students and for all in Britain and across Europe.
The world is becoming a smaller place, especially for young people whose lives are increasingly lived online and global in nature. We make friends in every corner of the world and we campaign for global causes, whether tackling climate change, fighting poverty or giving sanctuary to refugees. We want to break down barriers, not seek them out or rebuild false and pernicious divides. We find security in the knowledge that our country is working with others: as part of the EU we are stronger, not weaker.
I have not heard anything from those campaigning for us to leave Europe which explains how they would protect our prosperity by standing on the world's side-lines. Europe is a partnership of nations that has delivered more rights in the workplace, protections for human rights, historic carbon-cutting targets, promoted gender equality worldwide and is the world's leading international aid donor.
But everyone in this campaign has recognised there is always a need to do more, and to do better. That is why I'm in this campaign – to extend the rights we have already won, based on the values and achievements of a union that we should be proud to be a part of.
My members; students' unions and their students all over the UK are clear on this. The campaign ahead must be a positive message; Britain is stronger when we work together.
Megan Dunn is a board member of the In Campaign and President of the NUS
Join our new commenting forum
Join thought-provoking conversations, follow other Independent readers and see their replies