Europe now lags behind the US and China on climate change. It should take the lead once more
Political leaders seem to be suffering from a crisis of confidence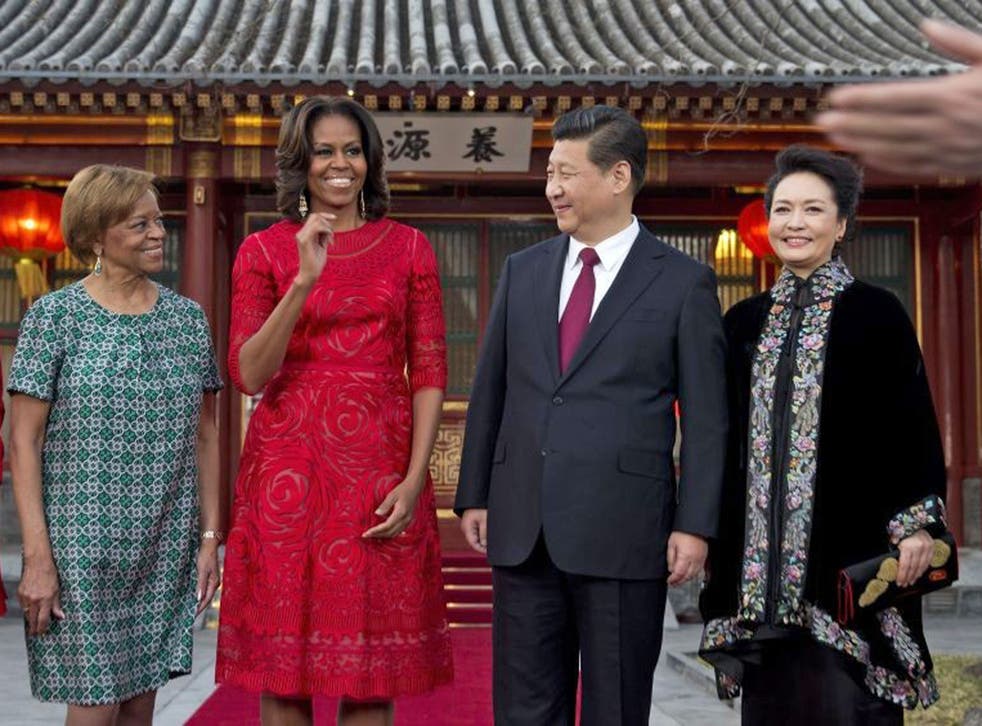 For decades, European leaders led international diplomatic efforts to try to secure a climate agreement, but were frustrated by the US government's refusal to countenance an international deal to reduce global warming pollution.
The Bush administration's rejection of the Kyoto Protocol – the world's first international treaty on climate change – became the totemic symbol of US intransigence on the issue.
In spite of America's refusal to sign up to any climate agreement, Europe commendably ploughed on with carbon-cutting policies anyhow. A shared European focus on growing the share of energy from clean sources has helped to bring about startling reductions in the cost of renewable-energy technologies.
Since European leaders agreed their energy policies in 2008, the cost of solar has fallen by a staggering 80 per cent, and Deutsche Bank projects that by next year, solar power should be able to compete with little or no subsidy in three-quarters of the world's solar-energy markets.
Similarly, the cost of onshore wind has fallen by about a third and analysts expect that wind farms should be able to compete without any subsidies through the 2020s. European power-grid operators are planning for the possibility that by 2030, up to 60 per cent of electricity in the EU could be home-grown from renewable sources.
By leading the world in these technologies, Europe has established a clear advantage over other major economies in the global low-carbon market, and created more than a million jobs. Perhaps most importantly, European leadership has demonstrated to the rest of the world that greener growth is possible, and that a heavily polluting energy system is not a prerequisite for prosperity. The European economy has grown by 45 per cent since 1990 even as emissions have been cut by a fifth.
In spite of these breakthroughs, Europe's political leaders seem to be suffering from a crisis of confidence over the direction of climate and energy policy out to 2030. Riven with disagreement over how ambitious they should be in cutting emissions and deploying clean energy over the next 15 years, they have repeatedly put off the big decisions over what to do next. As Europe dithers and delays, roles have been reversed. Now it is President Barack Obama and his Chinese counterpart who are making the running in global climate-change negotiations.
The UN Secretary General, Ban Ki-moon, has invited world leaders to a major summit in New York this month to put fresh momentum behind the global talks aimed at securing a new UN climate deal at a key summit in Paris at the end of next year. Tellingly, China's President, Xi Jinping, is down to attend, and the White House has confirmed that President Obama plans to be there, too, yet neither David Cameron nor Angela Merkel has yet pledged to attend – an inconceivable turn of events a few years ago.
This transformation in the global political dynamics on climate change goes far beyond political symbolism. Obama has channelled $90bn into renewable-energy investment, and overseen a doubling in clean-energy generation alongside widespread switching from coal- to gas-fired generation.
In turn this has delivered such significant cuts in emissions that US greenhouse-gas output has dropped to its lowest level in 20 years. Bypassing an obstructive US Congress, in hock to fossil-fuel special interests, Obama has also used executive powers to introduce new pollution standards for cars and power stations.
Obama's new focus on climate change means that it may yet come to be seen as the defining policy legacy of his second term in office, as healthcare reform dominated his first. But in China, too, swift progress has been made since the failure of the UN climate talks in Copenhagen in 2009. In response to widespread public concern at the excessive levels of air pollution in Chinese cities, Beijing has ordered a crackdown on coal consumption.
None of these encouraging developments means that the world is yet anywhere close to being on track for keeping global temperature rises at safe levels. However, an international agreement from the 2015 Paris summit is now within reach that could be based on goals for global-emissions cuts set for every five-year period out to 2050. At this critical juncture, we need a united and ambitious Europe to seize the historic opportunity that exists from these policy changes in the US and China, and to provide renewed leadership on climate change.
Joss Garman is an Associate Fellow at the Institute for Public Policy Research
Join our new commenting forum
Join thought-provoking conversations, follow other Independent readers and see their replies