Evgeny Lebedev: After years of poaching, there's hope at last for the future of Africa's elephants
Thank you for your support for our partner charity Space for Giants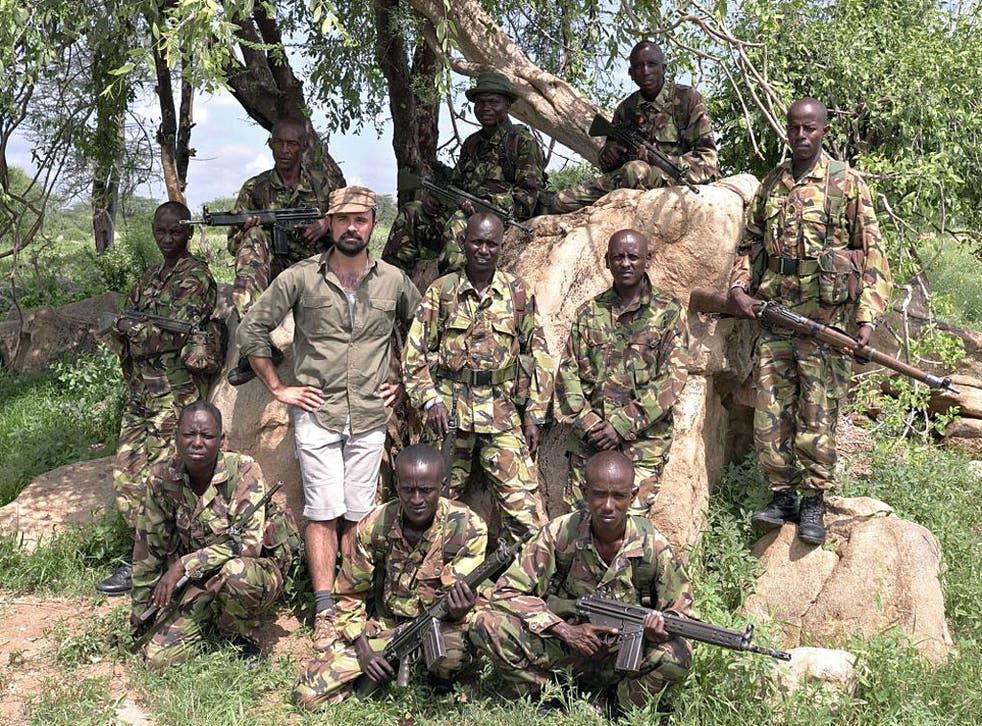 When we started this campaign, we had no idea what impact it would have. We knew the threat facing Africa's elephants had become a crisis. We knew the vast profits now made from ivory smuggling had drawn terror organisations into the trade. We knew time was running out if these animals were to be saved in the wild.
What we did not know was the outpouring of support we would get from our readers. This is what has made the response experienced over the last 11 weeks all the more staggering and remarkable to behold. It has been humbling to see, and I am heartfelt in my gratitude.
It is not only the amount of money raised, unprecedented though that has been in this newspaper's history. It is the way that together we have helped focus attention on the issue and driven the debate to try to find a solution.
Readers have tweeted their support and retweeted our stories. African Presidents wrote for us pledging their support and describing their own problem with poaching. Conservationists debated the best solutions. A number of this country's leading artists created works to illustrate the anti-poaching message. The Duke of Cambridge, whose own efforts in the anti-poaching fight are inspirational, gave us his backing.
I was particularly gratified to witness all this as it demonstrated what we - this paper and it's sister publications, the i, Independent on Sunday and London Evening Standard - can achieve when we work together with you to try to achieve change.
In coming months we will do more and more of this: championing causes that need to be championed. Expose the corrupt and guilty; fight injustice; try to protect those who need protecting. None of that can be done without your help and support.
I had also seen for myself exactly what devastation the poachers are reaping. In East Africa, with our partner charity Space for Giants, I saw the carcasses of the animals' left after their tusks had been harvested, their skulls cut open.
I met the wildlife rangers who risk their lives trying to protect elephants against an increasingly well-armed and organised advisory. It was inspiring to hear their stories of success, and tragic to hear their stories of those who have been lost. What they are engaged in out there is truly a war; a war for wildlife.
What has been achieved in the course of this appeal will make a difference. The money will fund new protection teams and help establish a new conservancy where elephants can be safe from those wanting to kill them. The level of awareness raised will help ensure the crisis is no longer unknown.
After years when the battle against poaching was been lost, there can now be hope for the future for Africa's elephants. For all this, thank you so much.
Trumpeting our success
It is usually thought of as bad form to trumpet one's own success. Here, for the sake of that pun and on behalf of our readers, we might make an exception. The money that readers of The Independent, Independent on Sunday, i and the London Evening Standard donated will be put to excellent use in East Africa, where our charity partner, Space for Giants, is based.
The long-term aim of Space for Giants is to buy more land for conservancy – a "space" where these magnificent creatures can roam free.
One of the major difficulties for any conservancy charity working in Africa is the encroachment of humans into the habitat of indigenous wildlife. Elephants, as Space for Giants' innovative tracking of them has shown (our "elephants tweet" story), need truly vast tracts of land to call their own. Establishing more defined conservancies that can be patrolled and monitored will help avoid this clash, and make the environment that much safer.
The scale of the task of protecting the elephants from poaching means that every warden is needed, and here again Space for Giants is undertaking training and hiring more and more local people in this vital cause. Your funds will help boost local economies – and help support the wider tourist trade which is so important for developing economies.
Space for Giants' team of scouts monitor and report incidents of poaching to the wildlife authorities. Their presence acts as a deterrent to poachers. Poaching has become industrial in scale, and in the most dangerous areas, Space for Giants works with our partner organisations to train and deploy security personnel with Kenya Police Reservist status, who have the same powers as police officers. These community scouts serve the dual purpose of protecting local people from armed bandits and protecting wild animals from poachers.
Education too is a part of the charity's work, and every pound raised by our readers and supporters will help fund the roadshows charity workers take to villages to help them understand how they and the wildlife around them can co-habit. We will bring you updates and reports about how your money is being spent.
The writer is owner of The Independent titles and the London Evening Standard
Join our new commenting forum
Join thought-provoking conversations, follow other Independent readers and see their replies